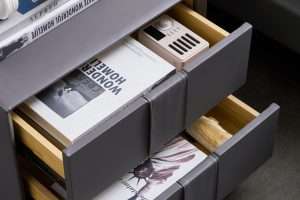 When it comes to home decor, one of the most pleasurable projects to do is the children's room. Think of fun themes, bright colors, and quirky designs that all tap into the exuberance of childhood, wonderfully complementing the environment. Completing this room provides a sense of accomplishment. Decorating a nursery for your first baby is one of your opportunities to establish a safe haven for your child. The same goes for when you're redecorating an older kid's bedroom. An entire process is an act of loving and caring for your children. That's what makes this room's design process so special.
The style of the room will eventually be determined by your child's preferences, personality, and available space in the house. Different kids may like their rooms to be colorful, ornamented, trendy, or sparsely arranged. Kids love fun rooms that support and encourage their creativity. It should also be functional for your child's activities and easy to organize so even little ones can keep it tidy. This type of room is equally important in the development of a child's growth. We are happy to give you an idea of what can be the finest room design for your child and your house type. This guide can help those who have children or plan to have children style a child's room that even grown-ups will enjoy.
Color Palette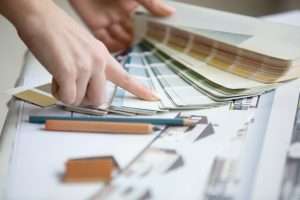 Choosing a color scheme for a child's room is a lot of fun because rooms for children allow for greater creative flexibility than other rooms in the house. Explore your children's characteristics to find the perfect color scheme for their bedroom. Are they lively and energetic, peaceful and quiet, or a combination of the two? Include your child in the design process if he or she is old enough to have an opinion. Go bright, soft, or neutral depending on your child's preferences, but make sure the colors work well together.  To provide depth, use one strong hue and several subdued complementing colors.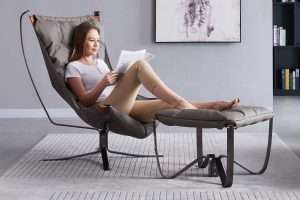 Concentrate on the environment you want to create in the nursery if you're just starting out because you'll be spending so much time there. Although paint may be refreshed for little money and work, choose a palette that won't scream nursery until your children are in elementary school and beyond. Neutral furniture is a must-have in nurseries so that it continues to work visually as the room changes and develops along with your child. The Rilasso Chair with Ottoman is comfortable enough for the inevitable all-nighters you will have in the room. 
Organization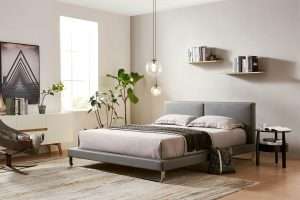 Kids have lots of stuff so the first thing you need to do in regard to staging determines how many storage pieces you need and where they will go. Finding attractive and functional storage and organizing solutions for your children's bedroom can be difficult, especially if you can't undertake big installations. The simplest approach for organizing a child's room is to have fewer items to arrange. Because excessive toys and outgrown clothes are the two most common causes of children's room clutter, get rid of these items before you begin cleaning your children's bedroom.
With the proper furniture, you can make storage in your child's room a breeze. Storage solutions should be simple to use and of a height that the kids can reach everything. Choose beds with storage. Beds make excellent storage furniture, especially if you're trying to make the most of limited space. The Mario sits off of the ground so there is room to store items underneath and out of sight. Since you don't need to use a box spring with this frame your child won't be sleeping too high off the ground, which can sometimes be a little scary. This bed also has a wide frame that comes out from the mattress for the little littles that need an extra step up. 
Get creative with hanging storage options. Suspend branches from the ceiling to provide extra space for clothing and to give a whimsical touch to your boy's or girl's room. This is also a fantastic toddler room organizing tip since it keeps clean clothes handy. Don't forget to encourage them to help with this process so they take ownership of organizing their room and keeping it clean.
Add the Wow Factor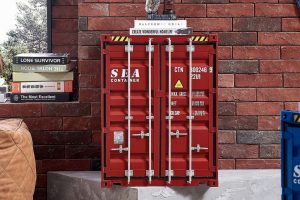 Children are easily entertained and are often excited by what they see and hear in any setting. Because a bedroom should always be a refuge, you can simply transform your child's bedroom into their ultimate retreat by adding a focal point that makes every little kid say "wow" as soon as they enter. In this manner, they will not only feel welcome and comfortable within it but they will be proud to show off their room, as well.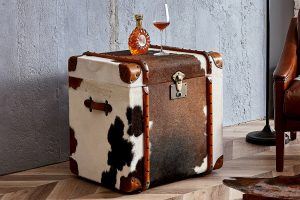 The trick is to modify some things in their room to represent their personality and favorite characters without making the space appear like a showroom. You could add a basketball hoop, a backlit gaming center, the biggest teddy bear your kid has ever seen, a permanent blanket fort, or anything your kids get excited about. You may also include this Large Cargo Cabinet, which serves as both storage and fashion furniture in your child's room. The Vaquer Trunk is a great storage option for kiddos that love the wild west.
Fill In the Space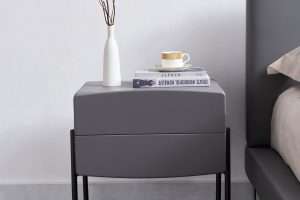 Now that you have the groundwork laid it's easy to fill in the rest of the items. If you have a boring corner or an empty area, you can spruce it up with a functional and whimsical touch. Keep the remaining furniture simple so it doesn't distract from your theme and focal point. You can add a simple hamper that is light enough for your little one to carry to the laundry room, a small end table, or a nightstand to hold their alarm clock and various treasures.
A corner bench is a popular trend in every room of the house, and there's no reason why it can't work in the kids' bedroom as well. As an added benefit, you can utilize the space beneath the bench to build cupboards to store all of the toys and extra pillows in the room. If you can, combine this corner bench with a corner window (real or decorative). 
Wall Art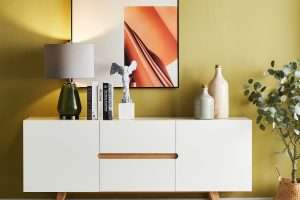 The environment in which your children grow makes a significant influence on their cognitive development. The design of their bedroom, including the colors and decorations you pick, is critical. Look for pieces that both fit your color palette and your child's interests. Add a variety of sizes, dimensions, and textures to make the space more interesting. 
You can include murals. They bring wonderlands and other worlds to life, transforming a mundane space into an adventure. Murals should be chosen in accordance with the concept of the child's room. For example, if the subject is space, a mural depicting the moon's surface could be a suitable option. The mural of a castle would be stunning if you desire a princess theme. Murals depicting the ocean and aquatic animals can be used to create an undersea-themed space.
Pro tip: Use wall space to display framed pictures, canvases with their handprints at various ages, or a gallery wall of artwork that will inspire them to continue expressing themselves as they grow older.
Most Importantly, Have Fun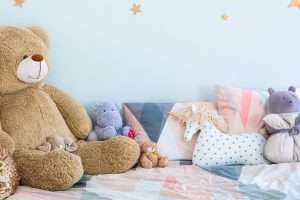 Unlike decorating the rest of the house, there are no laws or norms when it comes to decorating for children. Even parents should feel free to express themselves and have fun with it. Allow your kids to participate in the process. This fosters imagination and creativity while also allowing children to exercise autonomy.
Make certain that there are common aspects in the colors and patterns used throughout the area. Paying close attention to the balance of design elements will result in a successfully constructed, themed kid's room. Most importantly, you can still have fun when creating your kid's room by using circular shapes or stripes, as well as introducing wonderful textures with draperies, soft toys, and lights. After all, it's a kid's room.