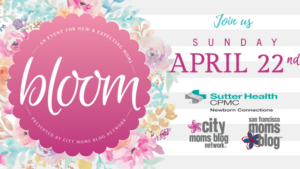 Update: We are SOLD OUT!
Thank you to everyone you purchased tickets. We can't wait to see you!
We are very excited to announce that we will be hosting BLOOM, an event for new and expecting moms, again this year at California Pacific Medical Center's Newborn Connections on Sunday, April 22nd 1-3pm.
Join us! This will be a super low key, leggings approved, event where you can mingle and walk around our vendor tables. Enjoy real food, not left over puffs, ask real questions, and take a moment to enjoy a mini mommy massage and the company of new moms, just like you!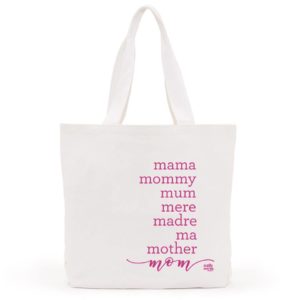 And don't forget our GIVEAWAYS and goodie bags! Every mama gets one of these bags full of treats!
Thank you,
MAM, Covered Goods, ErgoPouch, b.box, Pediped, Whole Foods, Britax, Kendra Scott, Urban Sitter, Earth Baby, Boogies Wipes, Happy Baby, Beechnut, Needed, Stuck on You, Rise Buddy, SafeRider4Kids, Babyganics, My Gym, Blue Bear School of Music, UPPAbaby, GoSili, Kwik Stix
*We will also have an arts and craft area for older siblings!
Thank you to our Sponsors!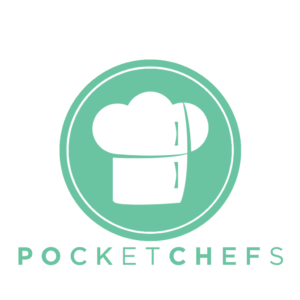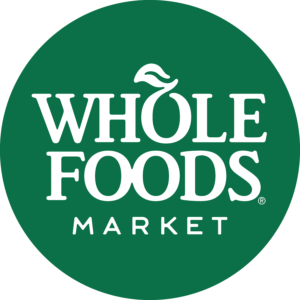 EXPERT PANEL :
Pediatrician from Pacific Pediatrics
Lactation Consultant from Newborn Connections
Sleep Consultant, Callie Stemerman
Bloom
is a national event for new and expectant moms in 40+ cities across the country with an anticipated attendance of 3,000+ attendees nationwide. Hosted by
City Moms Blog Network
and its Sister Sites, events will take place in April, 2018 reaching moms and moms-to-be in local markets. This event will provide your brand with face-to-face interaction and the opportunity to place your products and services directly into the hands of your target audience, moms!
Tickets are on sale HERE
---
---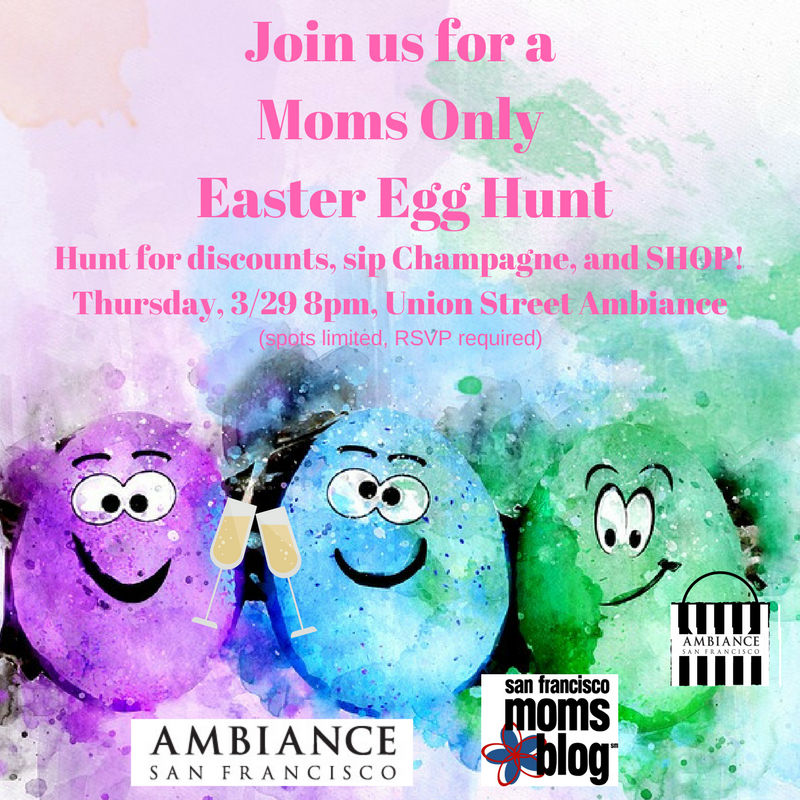 Join us for a Moms' Night Out! Search for Egg-cellent discounts, sip champagne, meet new friends, and shop at our favorite boutique, Ambiance San Francisco. Please leave the kiddos at home- this is just for moms! Tickets are $5.
Thursday, March 29, 2018
8:00 – 10:00 PM
Ambiance, 1858 Union St.
Check out our blog post for even more details.
[hr]
Sometimes you just need to lose the yoga pants and go out with your friends! We know being a mom can feel lonely sometimes, so we plan events to get you out of the house and in the community! Our events will range from Mommy and Me to Girls' Night Out and in between. We are currently planning our 2017 events, so please stay tuned.
You can also follow us on Facebook to stay updated!
If you are interested in hosting an event, we'd love to hear from you!
Please contact Kelly@sanfranciscomomsblog.com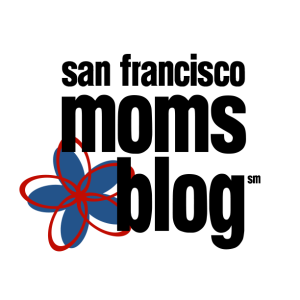 2017 Events
October 11th, Recess Urban Recreation
---
June 4th, CorePower Yoga
---
May 7th, California Pacific Medical Center, Newborn Connections
---
2016 Events
December 4th, My Gym San Francisco
---
November 4th at Costco in South San Francisco
---
August 21st at Tava Kitchen with our very own pop-up Kendra Scott store!
---
May 4th at Recess Urban Recreation with special guest, Mr. SHAP!
---