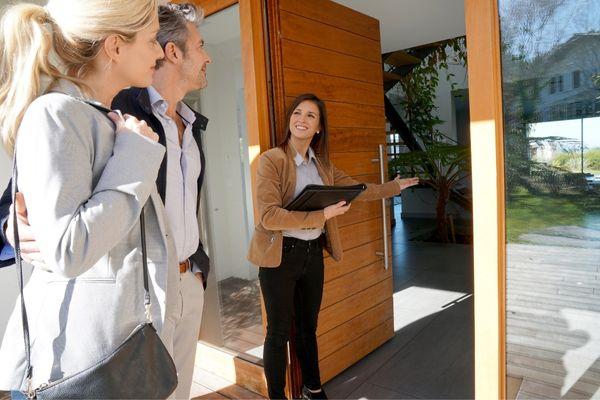 While your home's a comforting sanctuary for you and your family, it's time to make it an even better place for the next homeowner to enjoy. As you prepare to sell your home, learn the best tips for staging your home for a showing.
Consider Giving the Kitchen a Touch-Up
If there's one room you should update, it's the kitchen. The kitchen is an area of the home that many love gathering in and should remain that way for years to come. Redesign your kitchen by creating an extension to the backyard with a table, grill, pizza oven, and wet bar.
If you only want to change a few things like lighting and painting, do it! Make sure the paint color is bright and cheery, like lemon yellow, teal, or white. Your best choice for lighting is stage lights—these are easy to center to create focal points and eliminate shadows.
Rearrange Your Furniture
Furniture has a huge impact on how much square footage a room seems to have. If you have too much furniture in the living room or dining room, the areas feel cluttered. Space it out by eliminating unnecessary furniture like desks, side tables if you have multiple, and extra lamps.
Reimagine your space with the real estate agent—for the dining room, remove mirrors and decorate cabinets. Leave the table and chairs so it shows off the size better. For the living room, pay attention to the amount of space the furniture occupies along the walls. Pull all the furniture forward so the room feels bigger.
Remove Your Personalization
One of the things that hurt sales the most is having a home that feels too personal to the homebuyer. If your real estate agent notices too much of your personality in the house, you will need to do more tasks than just removing framed photos.
If you have personalized wallpaper, take it down and repaint the walls. Repainting with a primary color, like beige or white, can make the room anew, so potential buyers have an easier time imagining their lives in the home.
Give Homebuyers a Glimpse of Your Storage
A faster way to sell the house is by showing off storage. Homebuyers don't just want a great-looking yard, additional entertainment space, or a chef's kitchen. Many prospective buyers want extra storage space, especially if they have a growing family. Cleaning out the closets and organizing shelves makes everything appear open and welcoming.
Focus on the closets before moving on to shoe or coat racks. Don't install a new organization system; organize the current hangers and place everything in assigned baskets, like towels in one and socks in another.
One of the essential parts of selling is knowing the right tips to stage a home for a showing. Get in contact with a real estate agent to get the ball rolling on buying your dream home and learning how to sell your home faster through staging.