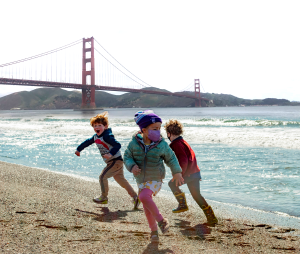 Known for their unique program blending nature-based education with trilingual Mandarin, Spanish, and English language acquisition, The Terra Schools are expanding to a second location in the Richmond District of San Francisco, opening in the fall of 2023! The founding class will be a Mandarin-language immersion kindergarten and transitional kindergarten, open to ages 4.5-6, with a full pre-kindergarten through 8th grade program opening in the years to come. 
The Terra Schools are currently accepting applications for 15 places in Terra San Francisco's 2023-24 Mandarin TK and Kindergarten class, with admissions on a rolling basis.
On The Terra Schools' program, a current parent says:
"I have two daughters who have been fortunate to progress through the entire Terra Mandarin PK and TK curriculum. I couldn't dream of a better foundation for their academic, social, and emotional lives. They have grown so much through immersion in the Mandarin language and culture, as well as nature immersion. The teachers are highly educated, thoroughly trained, and supported. They are also some of the kindest and most giving people I have met. The depth and richness of the program are far beyond anything I have encountered elsewhere."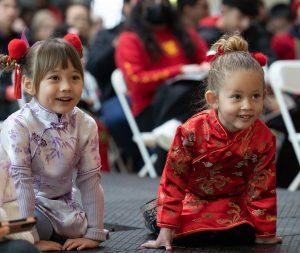 The Terra Schools' founder, Wendy Xa, originally started the Mandarin immersion school Presidio Knolls School. In founding The Terra Schools, Wendy Xa believes she has come up with an even more impactful formula for guiding children to grow into well-rounded, compassionate global citizens and leaders.
Terra School's founder shares a bit more about the program, and the new San Francisco campus, below. Terra San Francisco is offering in-person Earth Education playdates on Sunday, April 30th, and Saturday, May 27th, for you and your child to experience The Terra Schools' unique programming. To learn more, sign up for a virtual info session here and register for an upcoming playdate.
___
What inspired you to open the Terra Schools?
Wendy: When I was searching for the right school for my own children, I realized that the school that I was looking for did not yet exist. There are many great, academically-rigorous language immersion schools, but I was not able to find a school with those aspects that also truly prioritized the social-emotional growth of each child. In founding The Terra Schools, I wanted children to have it all: collegiate-track academics catered to the level of each child, immense support for their social-emotional development, trilingual skills, and a chance to learn from the world's greatest teacher: nature. 
How can a trilingual education shape a child's perspective?
Wendy: Learning multiple languages teaches children an invaluable lesson: perspective. A Cornell University Study showed that multilingual children understand others' perspectives much earlier than monolingual children. Additionally, multilingual education helps children develop a richer understanding of the world around them, helping them to grow into more compassionate global citizens and leaders. 

How does nature-based education help a child attain skills they will carry throughout their lives?
Wendy: At The Terra Schools, we believe that time spent in nature should be a fundamental part of childhood. Working together in nature requires a tenacity that boosts children's confidence and helps them to develop the skills needed to achieve their dreams. Children have a chance to work together to build shelters, or track animals, and this meaningful connection with nature (and with each other) grounds children and gives them a sense of place and belonging. Of course, we have such incredible natural beauty here in San Francisco, and we're thrilled to offer our students a chance to explore these world-class greenspaces in a safe and enriching way.
What does social-emotional learning look like at the Terra Schools?
Wendy: The Terra Schools aim to help children navigate the challenges of their world with empathy, compassion, and grit. We believe that strengthening a child's social-emotional intelligence gives them the self-confidence and tenacity to achieve their academic and personal goals. Our Social Emotional Learning program includes student-led discussions and mentorship between older and younger children, and emphasizes diversity, equity, and inclusion. With our SEL program, children are happier, kinder, and able to listen more effectively to themselves and others.