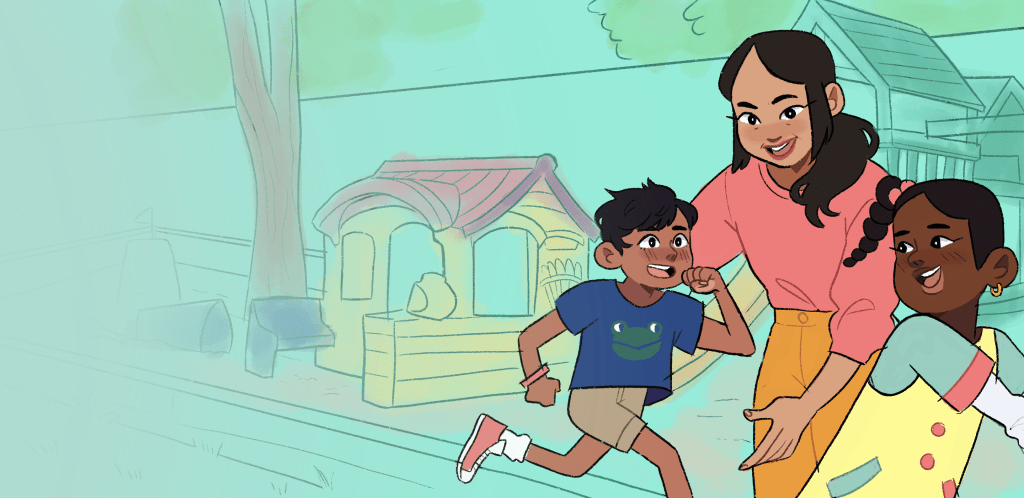 Moms are professional jugglers. Between raising children, working, and keeping up at home, every mom I know could be in Cirque du Soleil. Child care is often the only thing that makes it possible to keep all those balls in the air. So why does the process of finding it seem so intimidating?
As a parent who spent decades working in early childhood education, I know how overwhelming it can be to find the right provider to entrust with your children. The good news is that the process doesn't have to be an ordeal. Follow these five steps to find the information you can trust and make the right choice for your family:
1. Ask the Right Questions
Before you can find child care that meets your family's needs, you need to figure out what they are. Here are some questions to ask:
2. Make your Child Care Plan.
 Now that you know your needs, it's time to make a plan. MyChildCarePlan.org is a free website where California families can access reliable, trustworthy information to find quality care options for their children. Managed by the nonprofit California Child Care Resource & Referral Network, which has advocated for more affordable and accessible child care for 40 years, the site helps parents make the best decisions in finding child care that they can love and trust.
By answering a quick, five-question survey, you can create a personalized child care plan that can help you:
Find providers in all 58 California counties that offer specific languages, schedules, programs, special needs support and more.
Find providers that accept specific subsidy payments.
See which providers currently have vacancies.
Access a wealth of resources and information—from understanding different types of child care programs to learning what financial assistance programs can help you pay for care.
Creating an account lets you save resources and get free, personalized customer support in multiple languages from experienced professionals in your area.
3. Contact your local child care resource and referral agency.
Every California county has at least one Child Care Resource and Referral Agency, which provides accurate information and support that's specific to your community. These programs have more than four decades of experience, and their staff are ready to help you find local providers that meet your needs.
4. Visit providers who might be a match.
Visit the providers that meet your needs to get a better sense of their facilities and what they offer. Here are some important things to observe:
Does the facility look clean, healthy, and safe?
Are there enough toys, equipment, and books for all of the children?
Do you like the meals and snacks offered?
Do the children look happy? Are they playing and talking with each other?
Do you and your child like and feel comfortable with the provider/teachers?
Do you see families' cultures included in the environment and activities?
When talking to providers, these are a few useful questions to ask:
How long have they been doing child care and in what capacity?
What do they like most about working with children? What do they find challenging?
What will they do with your child all day long?
How do they handle children who are having a bad day?
How do meal times happen? Toileting? Napping?
How is payment handled?
How much advance notice must you give if you want to change your child care?
What happens if your child is sick?
What happens if you are late picking up your child?
Make an appointment with the provider for a meet and greet with your child, so you can observe their reactions to the child care provider.
5. Check child care licensing records for complaints and citations.
Finally, check to see what complaints or citations licensed providers have received. You can search online, by phone at 1-844-LET-US-NO or in person through your local Community Care Licensing office.
Once you've got all the information you need, make a final decision and sign a contract.
The search for child care doesn't have to be overwhelming. Between work, home, and family, you're an expert juggler. With trustworthy information, the right tools, and the right support, you can find the best provider for your child—one that provides quality care and fits your family's needs to help you keep all those other balls in the air.