Have you ever considered learning how to cook Indian food? Are you scared of seasoning or spice? When I met my friend Sujaya, who told me she made home-cooked meals, I was impressed, but I never thought I'd take her up on cooking lessons. However, after her meal-prep and cooking Instagram stories, I decided I needed to take her up on her offer. So, here we are, SFBAM!
Let's do this. Our first lesson was how to cook dhal, i.e., spiced lentils.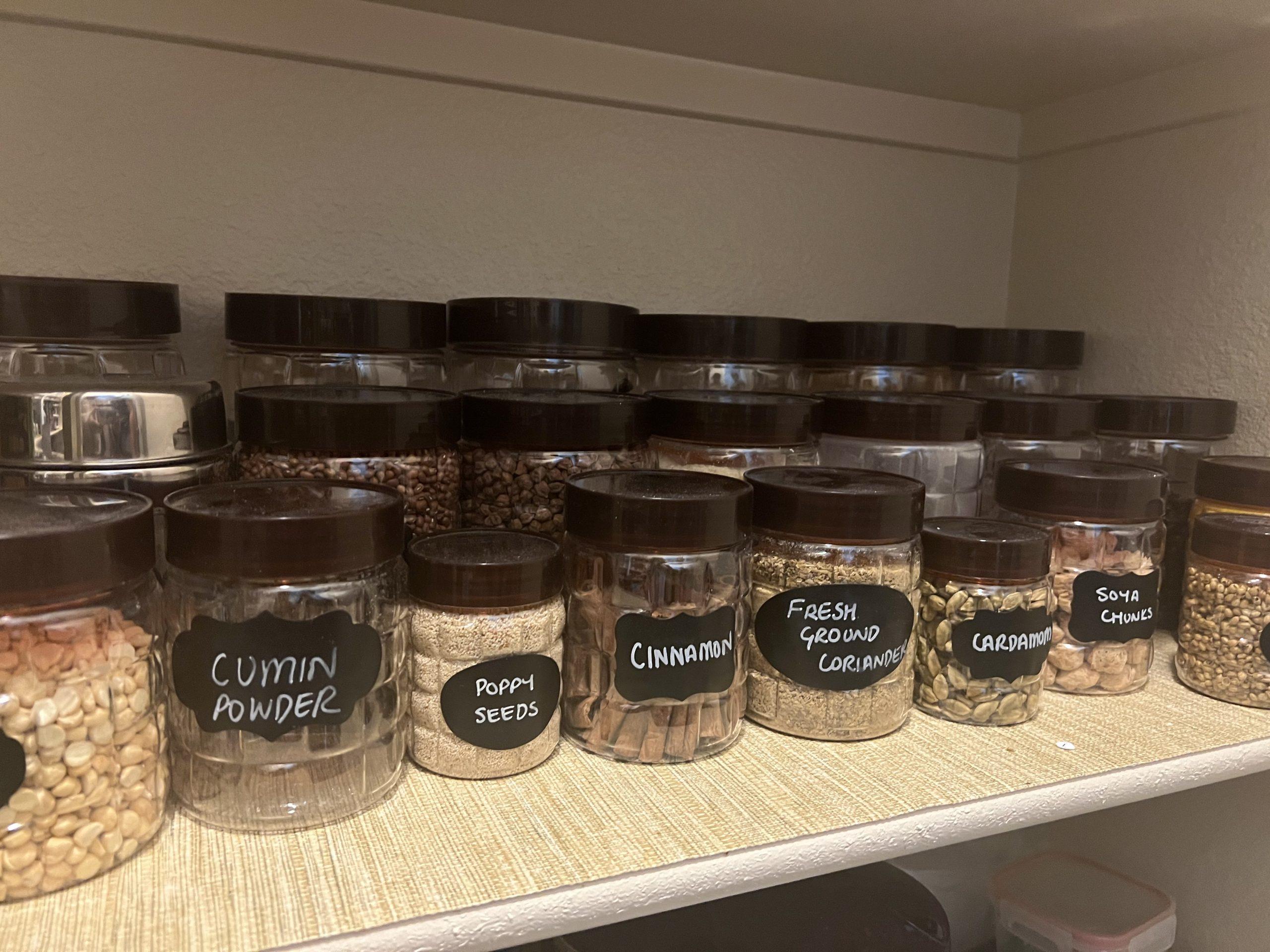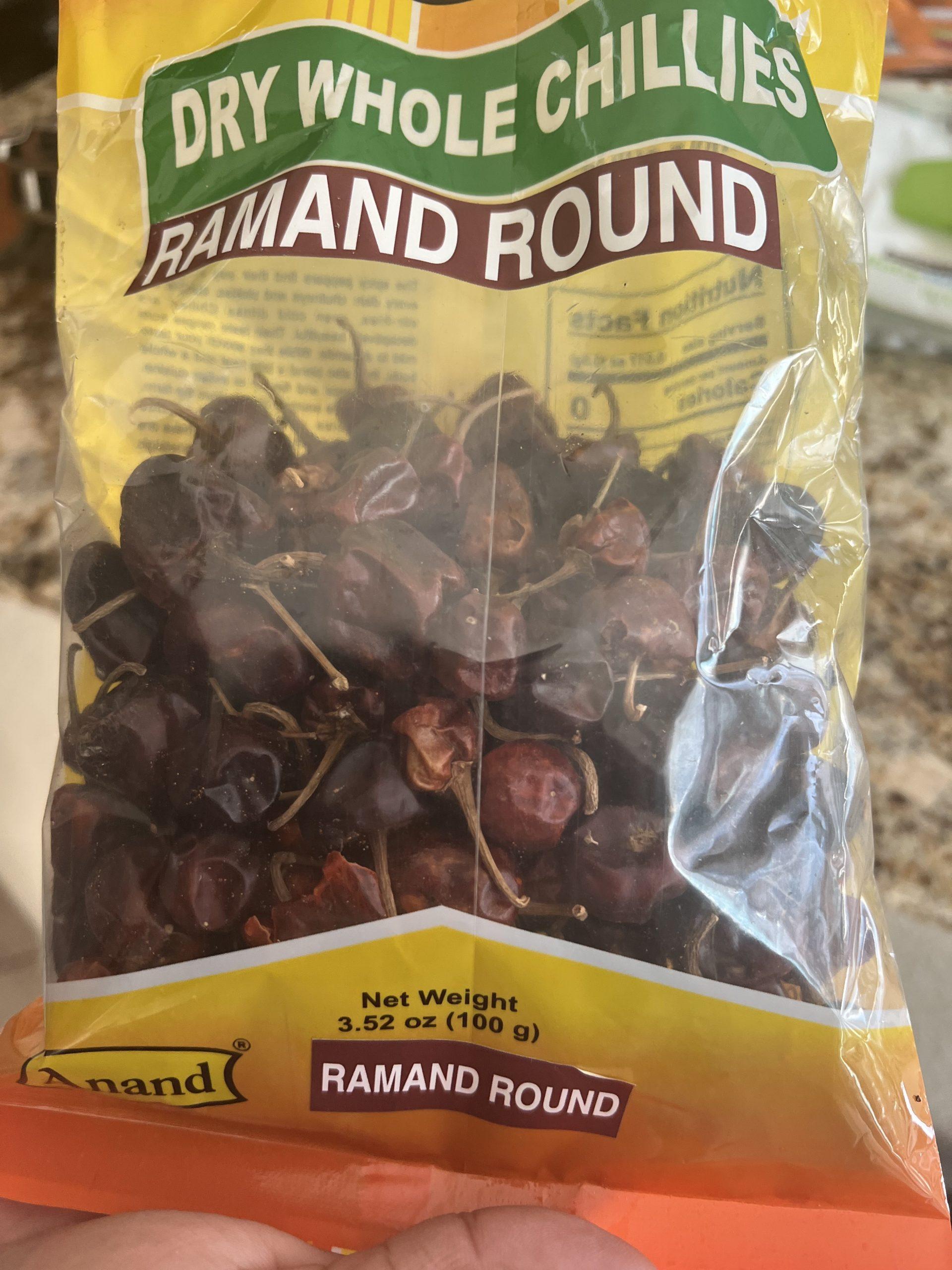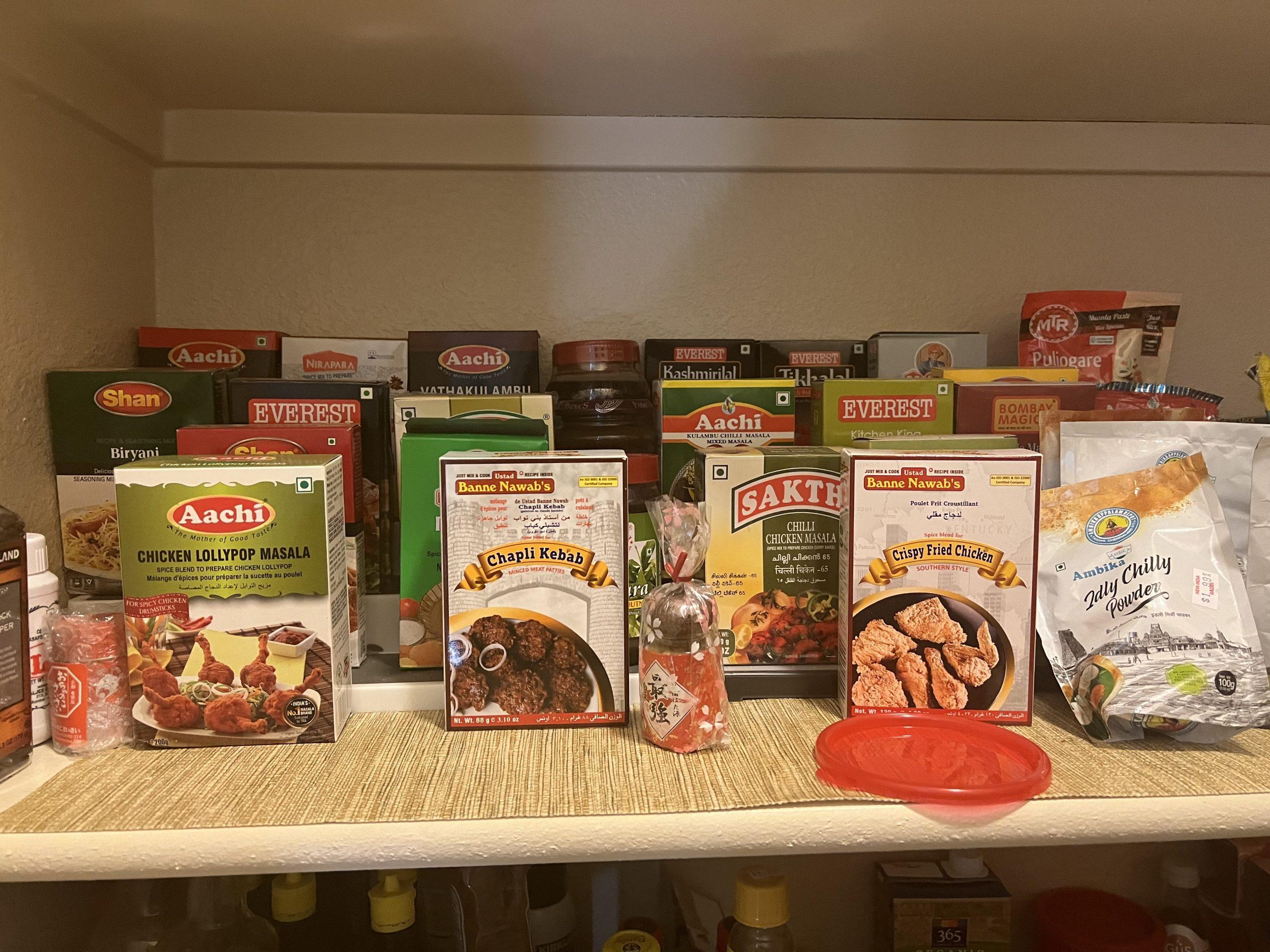 The first thing that Sujaya showed me was how to temper spices. Tempering involves stir-frying spices in a pot (with oil) to add extra flavor before adding other ingredients. The second thing she showed me was her stacks (stacks on stacks!) of different ways of storing spices and ingredients. Her pantry and her kitchen counter are places that have separate areas for spice organization. These distinct areas created a site to account for seasoning in two different timelines of meal prep. When she pulled the main ingredients from the pantry, she chose spices. Likewise, when she was at the stove, she pulled spices. It was impressive. Everything that she used was within reach and categorized. I'm not a home chef by nature, but this seems like a good starting point for people who are learning how to cook or who are, cooking curious.
How to Make Dahl:
Ingredients
Mysore Lentils (red lentils) 1 cup
Tempering:

mustard seeds 1/2 teaspoon
cumin seeds 1/2 teaspoon
bengal gram 1/2 teaspoon
urad dal 1/2 teaspoon
hing 1/4 teaspoon
dried red chilies x2
curry leaves 1 sprig (fresh)
Two cloves of Garlic, crushed.

turmeric powder 1/2 teaspoon
coriander 1/2 teaspoon
chili powder 1/2 teaspoon
salt to taste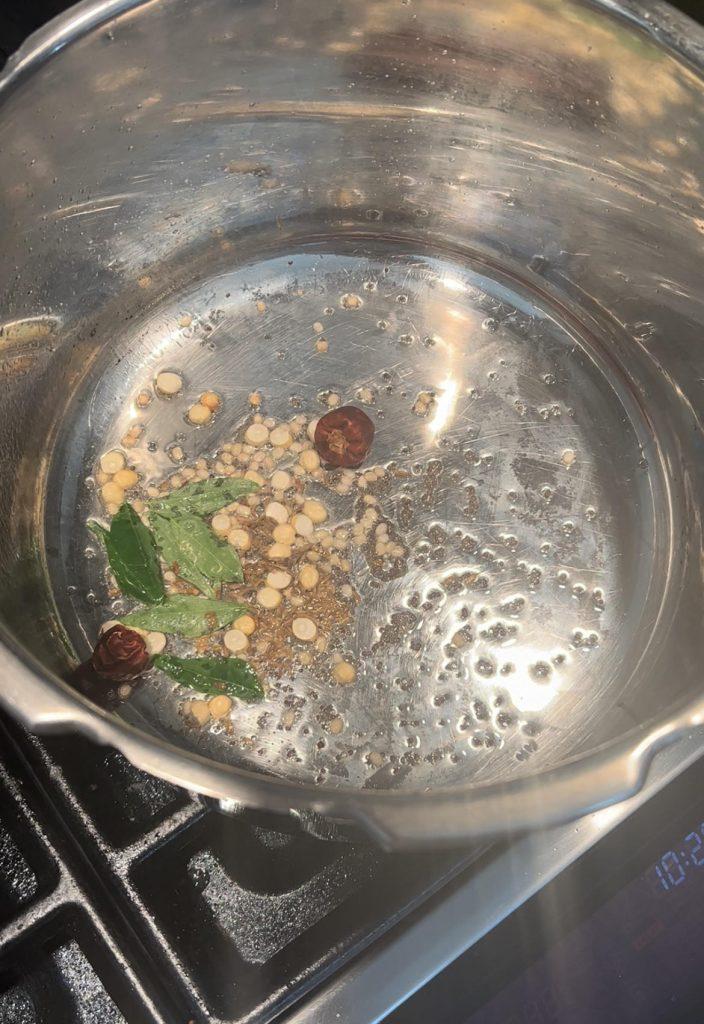 Directions
First, rinse the cup of Mysore lentils till the water runs clear. Add 1 tbsp of vegetable oil to your pressure cooker and put it on a medium flame. When you see the oil begin to shimmer, add the crushed garlic, mustard seeds, cumin seeds, bengal gram, urad dal, dried red chilies and curry leaves. Once they have spluttered and stopped, add the hing. Next add the cup of washed and drained Mysore dal, adding two cups of water along with it. To this, add the turmeric, coriander powder, chili powder and salt. Stir, then place the lid on the pan and allow to cook for four whistles. Once the four whistles are done, turn off the stove and allow the pressure naturally to release. Once the pressure is released, open the pan and you can adjust the consistency of the dhal by either adding water to thin or turning on the stove to a simmer in order to thicken it.
That was it! Including prepping (taking pictures) ingredients, cooking and tasting, the whole experience was under 30minutes. Not only did she walk me through every step, but she also sent me home with my own set of Indian spices.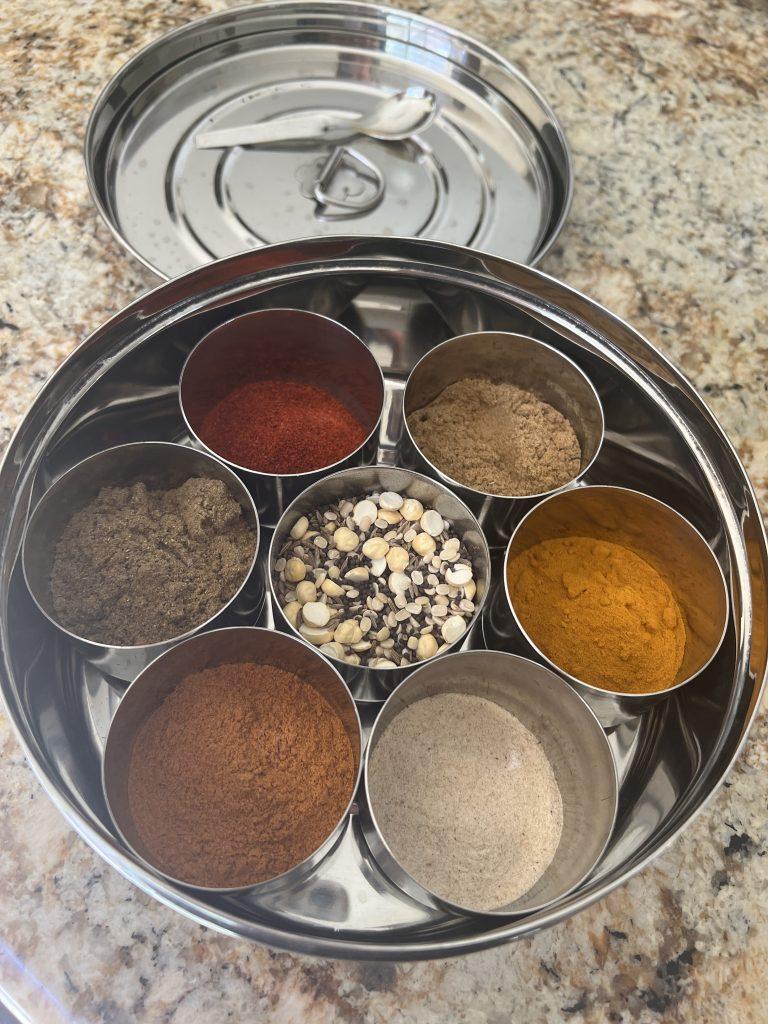 Follow SFBAM! Sujaya will be teaching me how to cook Indian food on Friday mornings. I'll be posting pictures and taking you along for the ride.