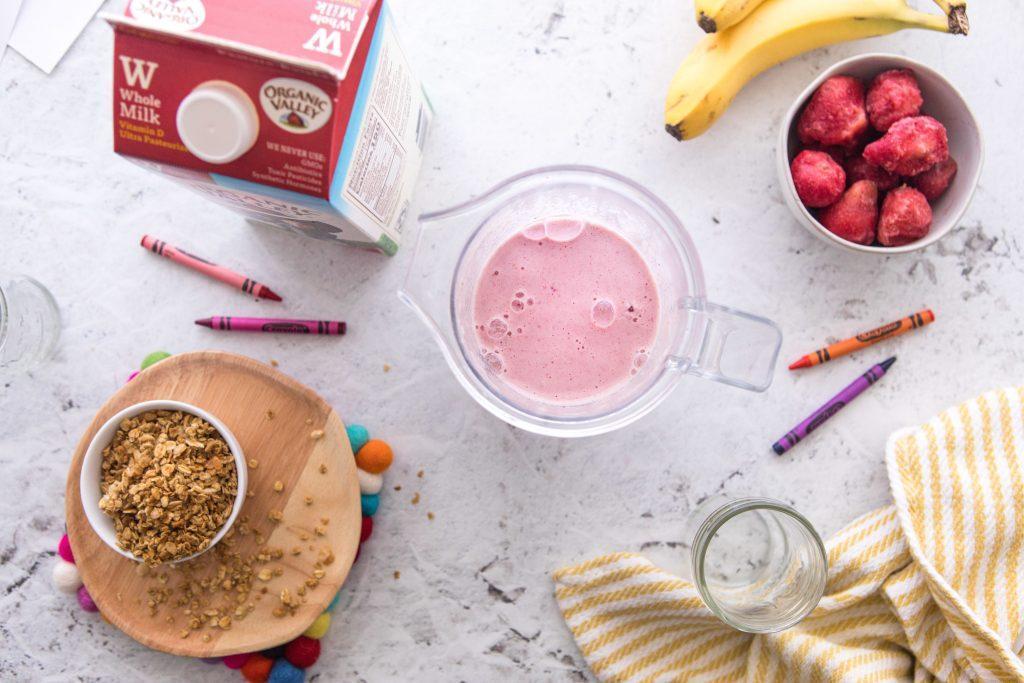 Whether your summer is packed full of summer camps, staycations, or family travel, your whole family needs to be fueled with proper nutrients. There's something about downing a cold glass of milkshake and sinking your teeth into a warm bundle of burrito goodness that rejuvenates your body and mind. Power through this summer with eats and sips using Organic Valley products!
Happy Cows Make Better Milk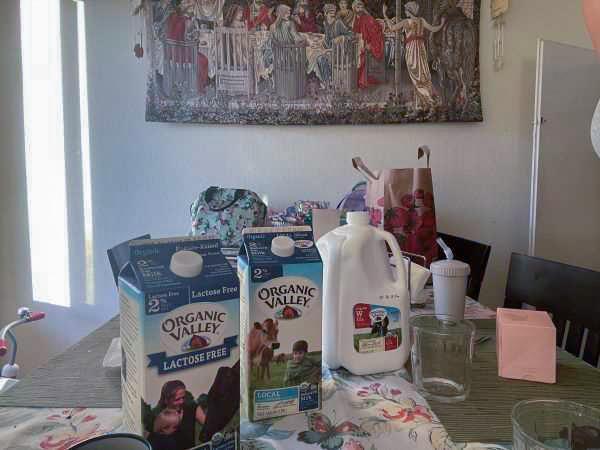 We strive to feed our kids the best possible food and beverage with quality ingredients. Organic Valley goes above and beyond to pour all their love into taking care of their animals. The animals are then able to provide us with nutritious, delicious organic milk we can feel good about giving our family.
Organic Valley milk comes from cows that spend more time outside (50% more!) than USDA standards require. The more time they spend outside, the happier the cows. As parents, we can relate – getting kids outside and away from devices makes them happy and healthy too! The more grass the cows get in their diet, the more nutrient-dense milk they produce. We know a healthy diet is a critical part of helping kids grow and feel their best. And, finding ways to ensure they are getting a well-balanced diet takes careful thought and planning.
Happy cows make better milk; better milk makes better meals!

The Organic Valley Difference
With our kids consuming a carton of milk and a pack of string cheese every week, we always try to buy local, organic, and ethical. As eco-conscious parents, we involve our kids in the shopping process and explain to them the rationale behind our purchasing decisions. In parallel, our children will understand more about where their food comes from as well as the production and life cycle of each ingredient.
Organic Valley is a cooperative made up of local, organic family farms, which means they all work together to grow the food and run the business. This has inspired a unique passion for doing what's right for people, animals, and the earth – leading to an unwavering commitment to bringing high-quality, organic food to our families. Many of the Organic Valley farms in the Bay Area have been upholding this commitment for generations with organic pasturing.

For over three decades, Organic Valley has worked to produce high-quality, organic food that not only nourishes us and our families but also provides economic stability for family farmers and rural communities. They are also committed to building healthy soil, protecting the environment, and caring for animals in a way that promotes their health and all of ours.
This scorching hot summer, talk about the super-cool concepts of climate-smart farming with your family. Make it fun by using Organic Valley products, available at a Bay Area store near you, to make some delicious and nutritious eats and sips!
Summerlicious Breakfast Burritos
Nothing better than a breakfast burrito to start off your summer day! Try our contributor Jeanne's favorite breakfast burrito recipe from her recipe trove and add your favorite protein of choice for that extra boost.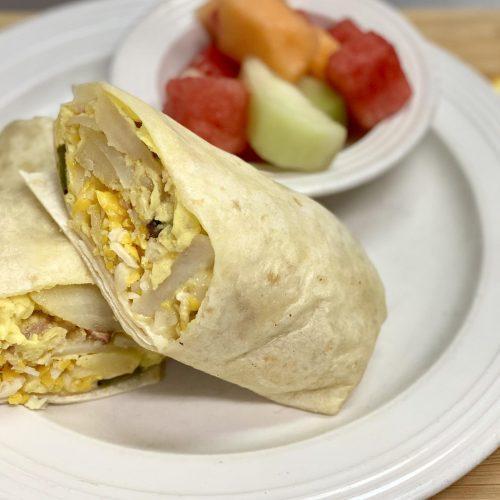 Summerlicious Breakfast Burritos
Ingredients
3

tbsp

Vegetable Oil

 ¼

cup

Organic Valley Mexican Blend Shredded Cheese

3

oz

Protein of Choice (Crumbled Sausage, Bacon, Deli Ham, or Veggie Protein)

4

oz

Hash Brown Potatoes

1

Green Onion (Thinly Sliced)

Salt & Pepper, to taste

2

La Tortilla Factory (Soft Taco) Flour Tortillas

(Optional)

diced bell pepper, sliced jalapeños
Instructions
In 12-inch nonstick skillet, heat 2 tablespoons of the oil over medium-high heat. Add frozen hash brown potatoes in even layer; press down lightly. Cook potatoes 7 minutes without moving. Drizzle with remaining 1-tablespoon oil; turn. Cook 5 to 7 minutes longer or until browned on both sides and hot throughout. Transfer to medium bowl; cover with foil to keep warm. Wipe out skillet.

In glass measuring cup, beat the eggs, salt and pepper until well blended.

In same skillet over medium-high heat, cook selected protein 3 to 5 minutes, stirring frequently, until browned. Add diced bell peppers, sliced jalapeños, if using. Stir in egg mixture; cook 2 to 3 minutes, stirring occasionally, until scrambled.

To assemble burritos, spoon line of half of the hash browns down center of each tortilla. Top with half the shredded cheese, half of the egg mixture, and half of the green onions.

Roll up each tortilla tightly to secure filling. Serve immediately or wrap tightly in wax paper for breakfast on the go!

Easy-Does-It Meal on a Hot Summer's Day
Looking for easy meal ideas? Organic Valley has tons of recipes for the entire family. We love their homemade mac n' cheese and strawberry milkshakes. Both can be made in about 35 minutes, perfect as a delectable meal for the little ones (and adults!) on a hot summer's day!
---

Connect with Organic Valley