I love onions. I love how versatile they become when you cook them and how you can add crunch to your salad by adding them raw. I love how you can caramelize them to add them to a burger, and I love that when you fry them, they become sweet like candy. It was my first time using besan (chickpea flour) as well, it really brought a nice texture and additional layer of flavor out!
This week on Cooking with Sujaya, I learned how to make onion bhaji, and it is my new favorite way to love onions.
"It's a fun snack between meals." – Sujaya.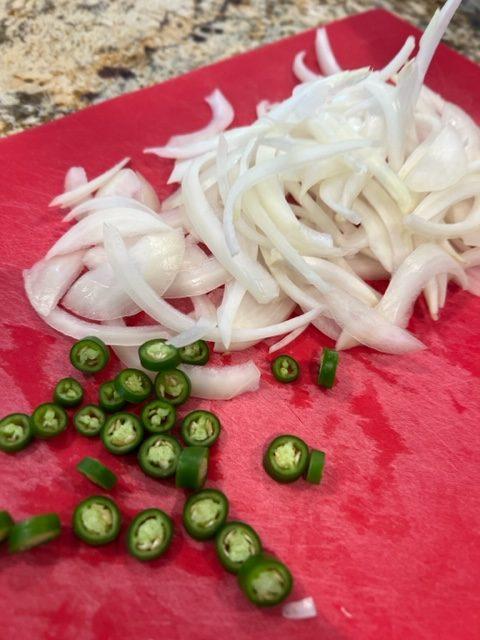 We dipped these onion snacks in Hot/Sweet Tomato Chili Sauce (Indian ketchup), and it was delicious.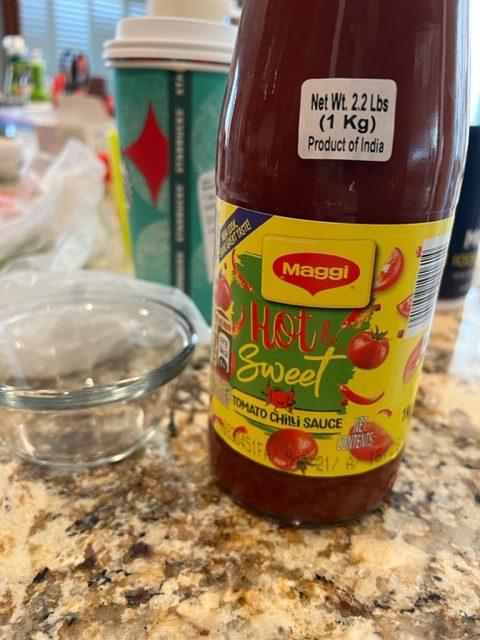 Try it today!
Onion Bhaji: Cooking with Sujaya: Indian Cooking for Beginners
Ingredients
1/2

large

onion

sliced

1

green chilli

chopped

5

tbsp

chickpea flour (Besan)

1/4

tsp

baking powder

1/2

tsp

turmeric powder

1/2

tsp

chili powder

1/2

tsp

cumin powder

1/2

tsp

salt

6

tbsp

water
Instructions
The first thing you're going to do is slice the onions and chilies. Next, you'll need to make the batter.

Batter:

Mix all the dry ingredients in a bowl, then add the water slowly, tbsp by tbsp till you reach a paste-like consistency. Add more water if you need, but it should be a smooth thick batter. Salt to taste and adjust accordingly. Drop in the sliced onions and chilies and mix.

Now Fry:

Heat some oil in a deep bottomed pan and when it shimmers, drop in teaspoonfuls or small amounts into the oil. Fry till golden brown.