Editor's Note: Cooking with Sujaya: Indian Cooking for Beginners is part of a series of articles between Sujaya Chandran and me. Sujaya is offering cooking demos in March. Message us if you are interested.
How vital are side dishes when you make dinner? I've never overthought them. Only now that I've been taking cooking lessons with Sujaya, I see how she manages to make three complete meals daily. Her trick? She makes large batches of sides that carry from one meal to the next. She makes one or two proteins that last a couple of days, always adding one or two ingredients that make the meal not feel like a leftover. It's impressive.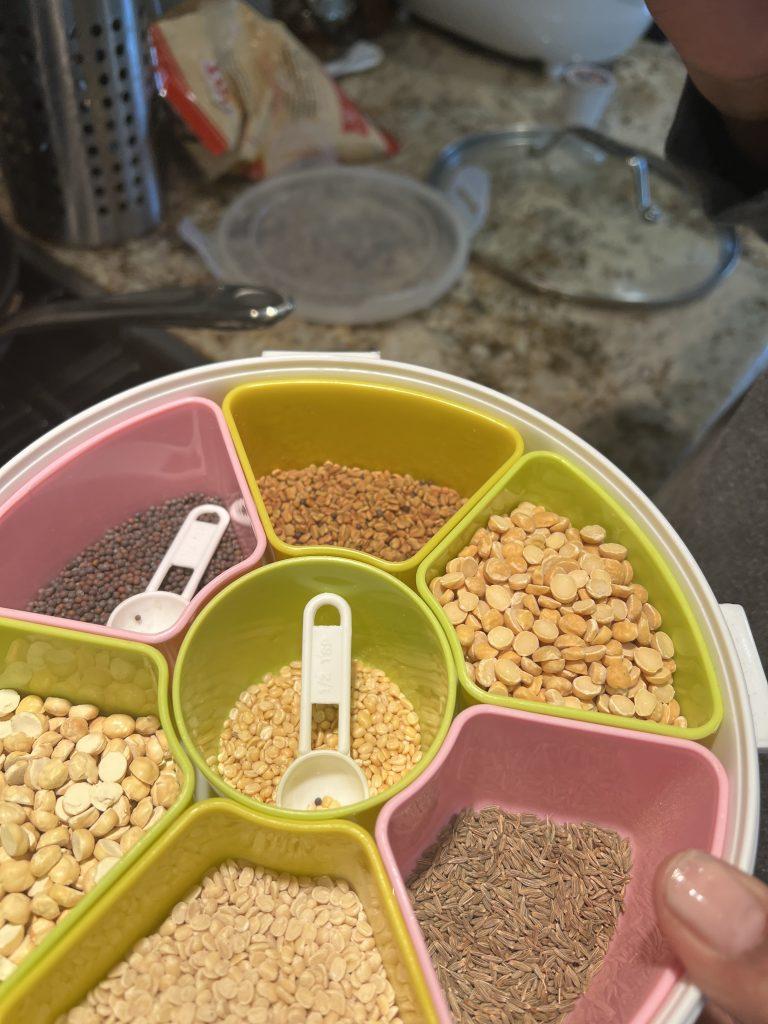 She made a potato fry for today's lesson that reminded me of my mother's Mexican homemade potatoes. The difference was the Indian spice tempering that created a delicious masala sauce for the potatoes. I will skip the green chili but keep the chili powder when I make this in my kitchen. The spice combination is flavorful, and I can't imagine a masala sauce without some heat. I highly recommend adding this to your potato recipe kit!
Potato Fry. Cooking with Sujaya: Indian Cooking for Beginners
Ingredients
2

Tlarge

Russet Potatoes

peeled and diced

1/2

large

onion

diced

1

green chili

split lengthwise

1

pinch

mustard seeds

1

pinch

Chana Dal

1

pinch

Urad Dal

1

pinch

Asafoetida

1

tsp

chili powder

1/2

tsp

Turmeric

Salt to taste
Instructions
In a frying pan, heat oil until it shimmers. Add the mustard seeds, urad dal, chana dal, curry leaves, and green chilies, and allow them to splutter. Once the spluttering ends, add the hing and the onions. Allow frying until golden brown, and add the potatoes, chili powder, turmeric, and salt. Mix well and ensure everything is coated in the masala, then turn the flame down and put a lid on the pan. Allow cooking for 15 mins, opening to lid midway to stir the potatoes to avoid burning.