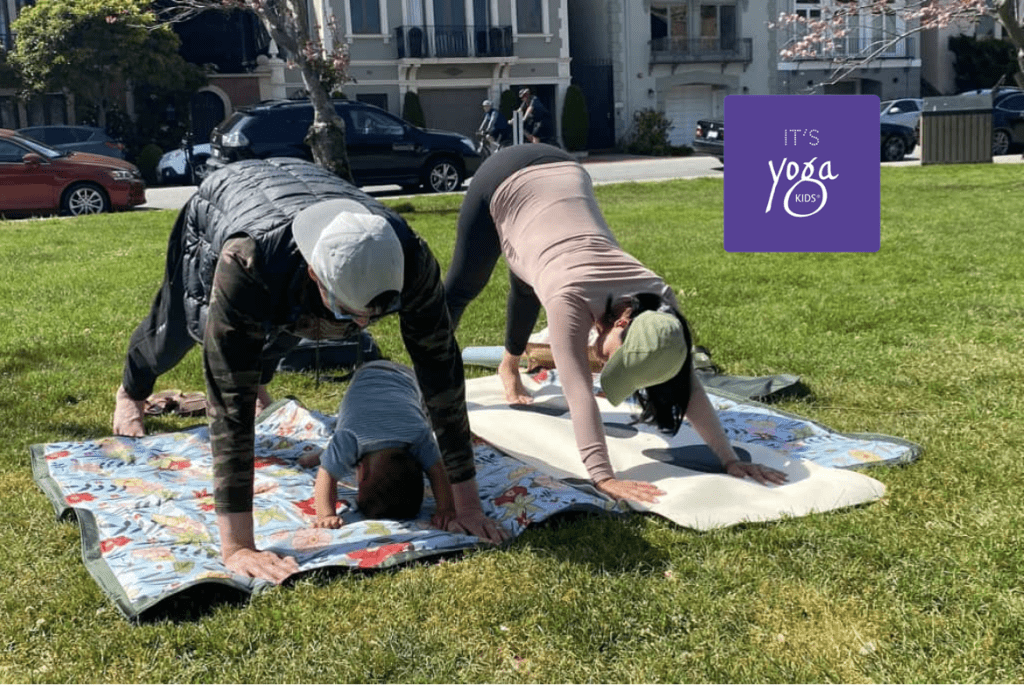 If the dad in your life suffers from stress (and who doesn't?), a yoga class could be the best Father's Day gift you give him. Here are the top 3 reasons fathers do yoga with or without their kids. 
Reduced stress.

 Heart disease is still the number one killer of men in the U.S., and cancer is the second. Parenthood is stressful! Stress behaviors affect factors that are proven to increase the risk of disease. Yoga stimulates every system in the body to work better and activates the parasympathetic nervous system (rest and digest) to become more dominant than the adrenalin-based sympathetic nervous system (fight or flight).
Better decision-making.

 One recent study indicates the key predictor of success among leaders is self-awareness. 

What, really?! 

Yep, self-awareness. The ability to observe, monitor, and regulate how you think, feel and act from moment to moment. It's the strongest influence on your decision-making. Making better decisions yields better outcomes. Practicing awareness is what yoga is all about – from the inside out!
Higher EQ.

 Empathy and compassion are required at home and the workplace to reduce conflict, miscommunication, and inefficiencies. Becoming a student of yourself – knowing yourself deeply – helps you understand your family members and co-workers. The biggest mistake is to see the world through your own eyes and not the perspective of others. Embracing differences and solving problems are critical to happiness and success. Yoga helps you feel everything through the brain/body connection.
There is no more powerful tool for helping people develop self-awareness than yoga. It's the journey of becoming your best self physically, mentally, and emotionally so you can lead, protect and excel at home, at work, and in life. Discover your true self and create meaningful change to be the freest version of yourself. 
Want to try? Attend the IYK® Father's Day Event on Sunday, June 19. A portion of proceeds benefits Bay Area Big Brothers.