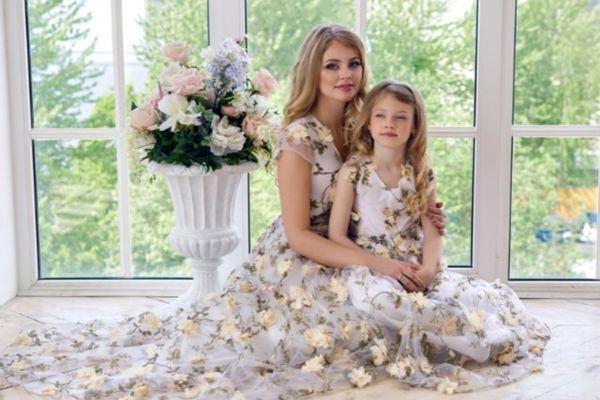 As a mom, you cherish all the family photos you can get. Photos allow us to look back on a time when our kids were tiny and see how much they've changed over the years. And getting to share those photos with others, either through annual Christmas cards or a simple social media post, can help us encourage other moms as they do their best for their families. Unfortunately, the process of taking those pictures isn't always as fun as looking at them and sharing the finished product. If you're struggling with the clothing decision part of the process, we can help. Keep reading for some fun outfit ideas for family pictures this fall.
Wear Costumes Instead
Everyone in your family probably has a different style, especially if you were blessed with girls. When each daughter wants to wear something different and you and your spouse can't coordinate with any of them, it feels easier to give up on taking photos altogether. Instead of choosing one person's style over everyone else's, or looking like everyone just wandered in front of the camera, consider embracing their differences with costumes instead.
You can collectively choose a family costume based a favorite book, TV show, or movie, or each person can choose whatever costume they want. Each family member gets to embrace a character and feel like an individual and the outfits will still coordinate due because you're all celebrating the same holiday. These don't have to be Halloween costumes either—you can choose Thanksgiving-related costumes, Christmas-related costumes, or any other costume that relates to a holiday you all celebrate.
Buy Matching Shirts
Instead of digging through everyone's closet to find coordinating clothes, consider buying something that matches. Matching family shirts can feature any holiday, and since Halloween is on the horizon, you can buy shirts that look good in photos and at the neighborhood Halloween party. There are plenty of other reasons to buy matching Halloween t-shirts, from creating good memories together to easily finding your kids in a crowd.
To create an extra special memory with matching shirts, buy your kids the biggest shirt you can find. Have them wear the shirt for every fall family photo and watch as they grow into it. Plenty of other things will change in these pictures but wearing the same matching shirts will help make the photos even more memorable.
Take Inspiration from Nature
The most basic fall photo shoot color scheme consists of traditional fall colors, but that doesn't mean basic fall colors aren't fun to wear. Reds, oranges, and golds look good on almost anyone and chances are that you and your kids have some of those colors already hanging in your closet. You can make wearing these colors more fun by instructing your kids to go find a fallen leaf outside to match, instead of just telling them to wear red, orange, or gold. This gives them more freedom over what they wear and allows them to express themselves while staying in the nature-inspired color scheme.
Fun outfit ideas for family pictures this fall can be anything from matching Halloween t-shirts to favorite character costumes. Whichever you choose for your family, remember that the pictures will be worth it. You'll make great memories together and capture those memories for years to come.