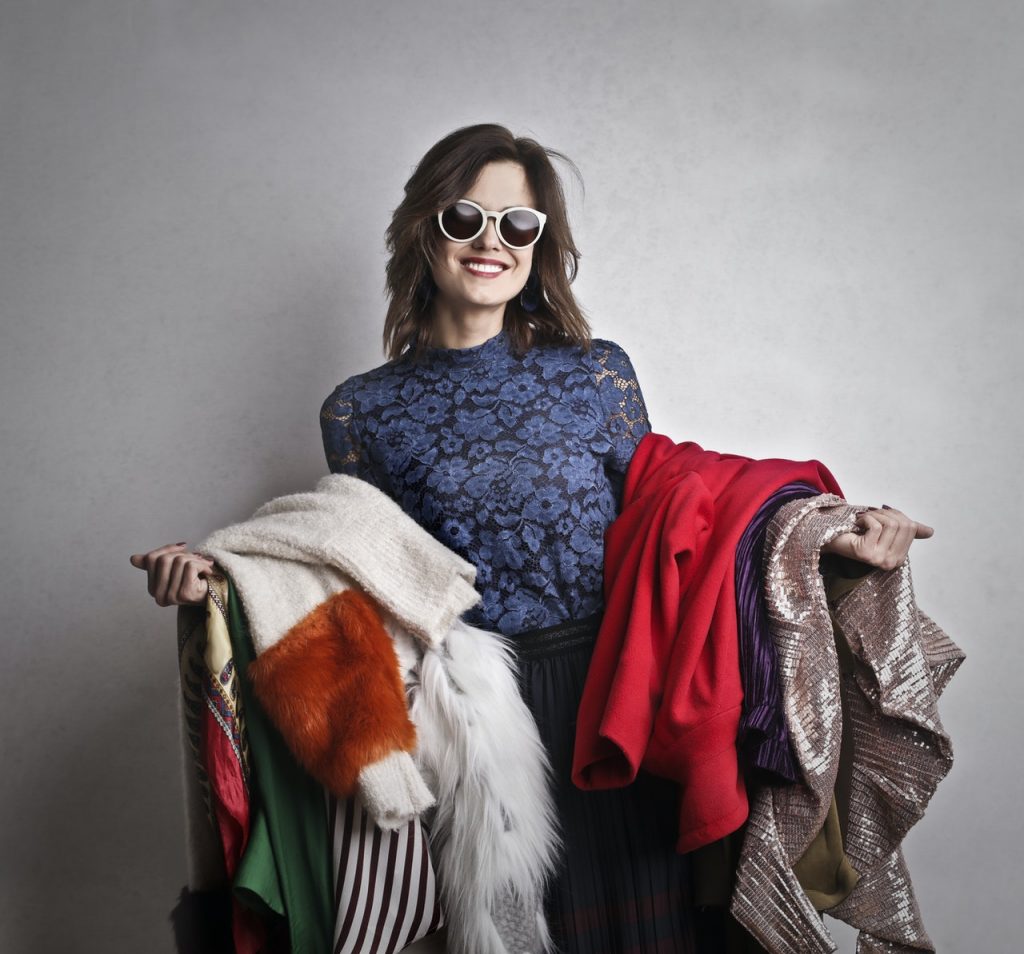 When restaurants are able to start opening again in the Bay Area (yay), even at limited capacity, they will once again show that they can adapt to al fresco dining. Which means if you decide to dine out, you're likely to need a warm coat.
"Well, that's great!" you might be saying. "I have my fave North Face/Patagonia/etc puffer ready to go." I hear you. These puffers are warm, easy to clean, and go well with leggings. But, do you really want to wear the same jacket on a girls night that you wore to the playground earlier that same day? The one with a box of half eaten raisins and wet wipes in one pocket, and a moldy cheese stick in the other?
No, I think not. You probably want something more special to head out to dinner with friends or family, especially after the long drought of events to dress up for we've had recently.
So, I've done my research and come up with five snuggly and stylish pieces of outerwear. These will complement your favorite outfit and make you look as exceptional as you are!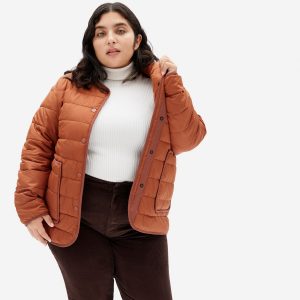 This collarless puffer is less, well, puffy, and more sleek with its classic crew neckline. This puffer is available in five colors, my favorite of which being the fall-right dark spice color. The unfussy neckline makes it the perfect backdrop for your favorite scarf or face-covering bandana. As a bonus, it's made entirely from 100% recycled polyester.
This length of this lightweight puffer is perfect to show off a great pair of jeans and booties, plus the moss green color is unexpected yet pseudo-neutral. Pair it over your favorite sweater and you are good to go. It also has a pocketable design, meaning it comes with a pouch that attaches to the inside loop on the left for easy packing. At $69.90, it's an affordable piece as well.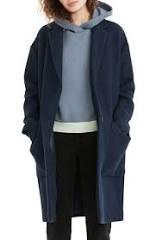 This luxe coat feels like you are being wrapped in a soft blanket. Constructed with Madewell's superwarm Italian insuluxe fabric, it's the perfect piece to bring in case you are traveling to the snow this winter season.
The sleek design means it plays well with casual duds as well as dressier ones. It also comes in a sophisticated warm tan color that has an almost equestrian feel (pull out your favorite brown leather boots with this shade.). I'm loving the super deep patch pockets on the outside that will hold masks, lipsticks, and (ok, ok), a snack for your little dinner companion.
It's also worth mentioning that this piece is made of 68% NATIVA certified sustainable & traceable wool. This particular wool is fully traceable to farms that comply with strict levels of animal welfare, land management, & ethical work policies. Talk about fashion that gives back!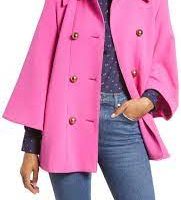 This perfectly pink cape will have you being noticed for all the right reasons on your next walk about town. Designed by mega-influencer Blair Eadie, this dramatic cape has three quarter length sleeves and is finished off with gleaming gold buttons. The sleeves will look lovely layered over a pair of fingerless gloves. The swingy silhouette channels the Mod-60's for a statement piece you will be happy to layer over your neutral sweaters and leggings all season long.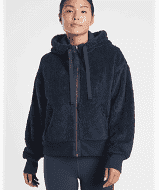 I must admit I am a sucker for anything reversible. Two looks in one is the best way to get me to fork over my credit card. Athleta takes home the win with this cozy Sherpa reversible coat. It comes in classic black and dark navy. The Sherpa side is chic enough to pair with a casual sweater dress and tights, while the soft jersey side looks great over your workout leggings and t-shirts. The rib detail around the waist gives it more shape than your usual teddy bear jacket, adding just enough style for the grown ups.