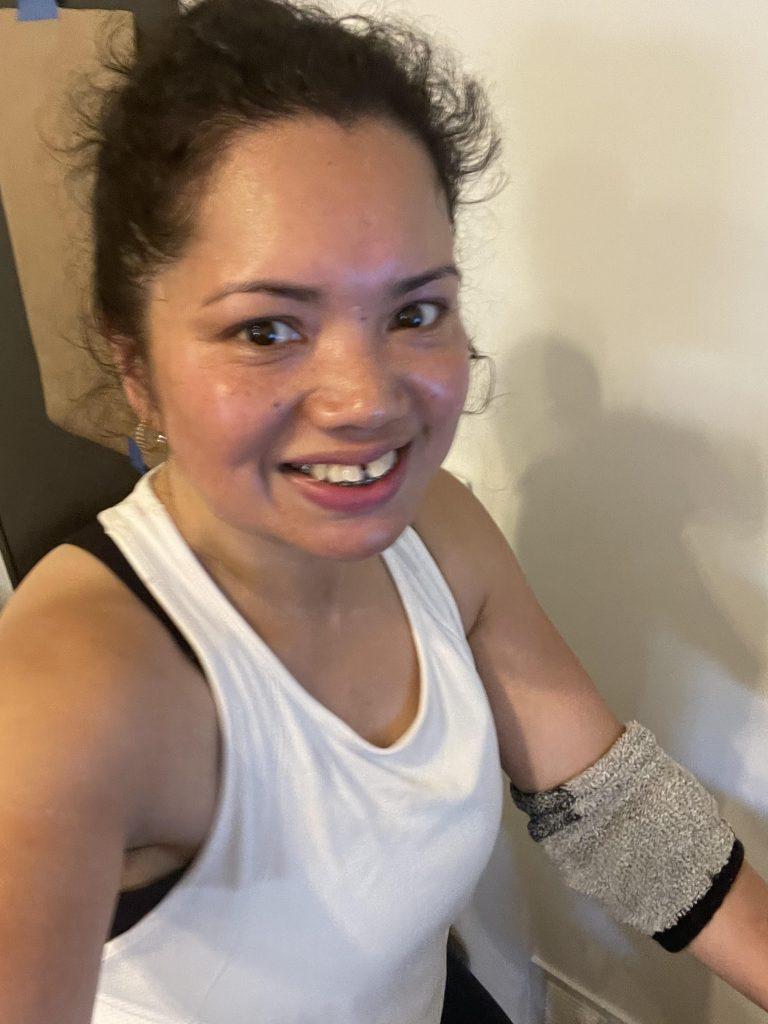 I have always loved a good competition: board games, academics, and work goals. Challenge me to a game, and I strive to win. I can't blame my older daughter Ilse for experiencing similar feelings whenever she earns the coveted "Student of the Week" or "Student of the Month" award. My competitive nature extended into cooking and baking projects as I grew older. Every Thanksgiving, I look to perfect my pecan tart recipe. While the flavors are right, it's the deciding whether I prefer the nuts hand-chopped, or machine chopped and determining the correct oven temperature for optimal baking. My competitive, "will do" nature extended to physical goals this past year. How much longer can I fast? How much further can I run? How much longer can I do a plank? After completing my first 10K event last October, I sought another physical challenge. A half marathon, maybe?
The physical challenge
In December, I saw a recruiting post on our company's social media channel about Chef's Cycle. Chef's Cycle is a fundraising endurance event to raise awareness for No Kid Hungry. I had seen the recruiting post for the last few years and never thought about it much because I was not the physical type. I have been happy to donate money and goods to charities that benefit children, but the idea of cycling in the sun for 200 miles in two days sounded torturous. That is, until this year. There was a virtual option to complete the endurance ride like my past October event. Complete the 200 miles where and when I want. Having that virtual option sealed my fate: I imagined riding indoors on my office's stationary bike. Participating in the 2022 Chef's Cycle would be my next physical challenge and add to my 2022 bucket list.
I couldn't wait to tell my family about this event. Naturally, their response was a mix of excitement, curiosity (Why 200 miles?), and relief ("Better you than me," my Papa said). I was positively giddy and a little nervous. I had never participated in any endurance event other than intermittent fasting or surviving four hours of sleep. How was I going to pull off a 200-mile bike ride?
The training came together.
I researched everything. I scoured the Chef's Cycle's training resources and YouTube for tips. I set an ambitious goal of completing the ride in three days and began a three-month training schedule in February. I bought the proper cycling shorts and anti-chafing creams for cycling. I stocked up on the right snacks. The training and the research came together a few weeks ago, and I did it! I rode my office stationary bike from 9:00 AM to 2: 30PM (with scheduled breaks in between) for three straight days (May 16-18), 200 miles over three days. It was painful, exhausting, and exhilarating all at once. My legs hurt at the end of each day. My forearms got raw from leaning on the bike handles.
I look forward to doing it again next year because as much as I like competing against others, I love competing against myself. Completing this event reminds me that my body and mind can do hard things. This was hard but so rewarding.