Having your kids partake in your wellness routine is a great solution for parents who need more time to focus on their wellness. Yes, it would be nice to have quiet time for workout sessions or have an at-home yoga session without a tiny human tugging on your clothes. However, for those of us that can't get away, try adding them to your wellness journey to help them develop lifelong habits that will lead to a healthier, happier life. 
Children who understand how to manage their stress levels through simple wellness tricks will be better able to handle life's challenges as they grow older. Teaching children about relaxation techniques, healthy eating, and exercise can help them reduce their stress levels and live healthier lives. This can help them avoid chronic diseases such as heart disease, stroke, and diabetes. A child who understands how to take care of their mind, body & spirit will be more likely to make healthy choices as they grow older. 
Here are five tips to help you get started with your children on your joint wellness journey for the New Year.
1. Start Early
It's never too early to start teaching children about wellness. You can begin by modeling healthy behaviors and talking to your child about why it's important to live a healthy lifestyle. Many of us are already doing some of these behaviors unconsciously without realizing it. We can take the step to be more intentional and consciously self-aware to use it as a teaching moment. For example, when grocery shopping with my children, I take the time to explain why we choose certain brands over others and why I like to read labels vs. just telling them to get that brand and not the other one without explanation. As our children grow, it's good to start early by teaching them specific information about nutrition, exercise, and other wellness topics.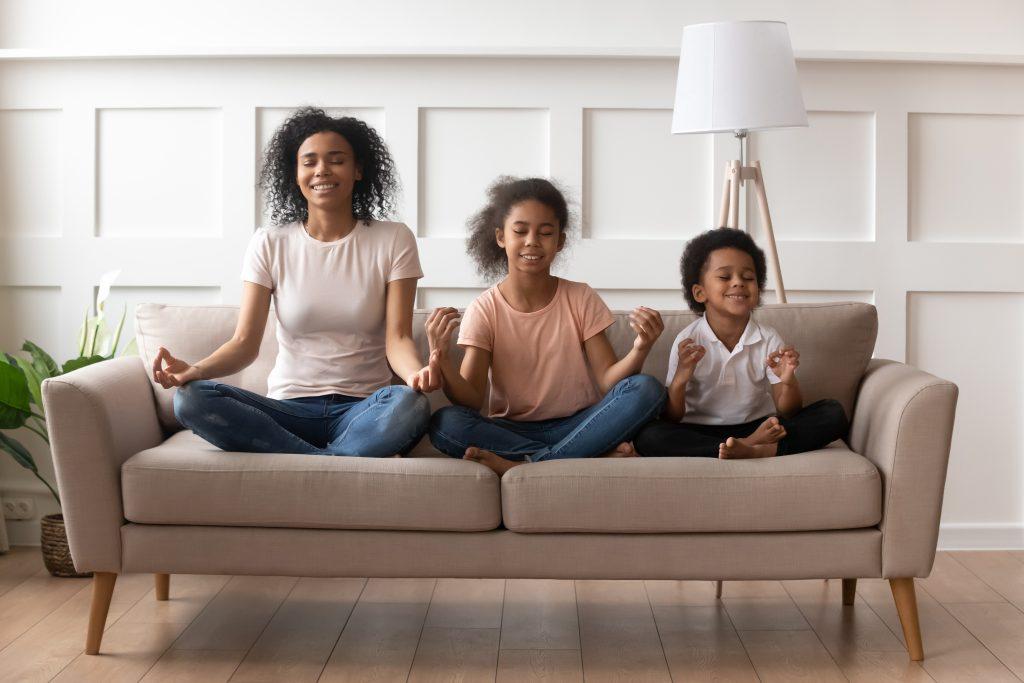 2. Make It Fun
One of the best ways to get your child interested in learning about wellness is to make it fun. There are various ways to do this, such as incorporating games and activities into your lessons or using songs and rhymes to help your child remember essential information. Making wellness fun for kids is an empowering way to help them develop their physical and mental health. 
3. Use Age-Appropriate Resources
When teaching your children about wellness, it's important to use age-appropriate resources. This may mean using picture books or puppets to teach younger children healthy eating and exercise concepts. For older children, you can use resources like social media videos, articles, websites, or apps that provide more detailed information on various topics.
4. Encourage Questions
As you teach your children about wellness, please encourage them to ask questions. This will help them better understand the concepts you're teaching and also allow you to gauge their level of understanding. If you don't know the answer to a question, don't hesitate to look it up together or find someone who does know the answer.
5. Make it Sustainable
Finally, one of the most important things you can do to improve their lives is to teach your children to keep at it. Wellness is a lifestyle that they will need to continue learning about and practicing throughout their lives. When you start early and make it fun, you can help your children develop into health-conscious adults.
By incorporating imaginative approaches to fitness and finding activities that appeal to kids' interests, parents can encourage children to connect these practices with positive experiences. Aiming to create an atmosphere of empowerment is vital, as it will help children understand that their effort has tangible rewards. Allowing appropriate levels of choice along the path toward healthier lifestyles allows for greater potential for ownership and commitment. In sum, the key to making wellness enjoyable for kids is providing sincere support, offering attractive options, and encouraging personal autonomy. You can also create simple wellness meals or go on a nature walk to your farmers market together. Wellness routines do not have to be difficult or extreme; they can be simple by just starting with tiny steps.