Click here to access other Hella MomVersations™ episodes.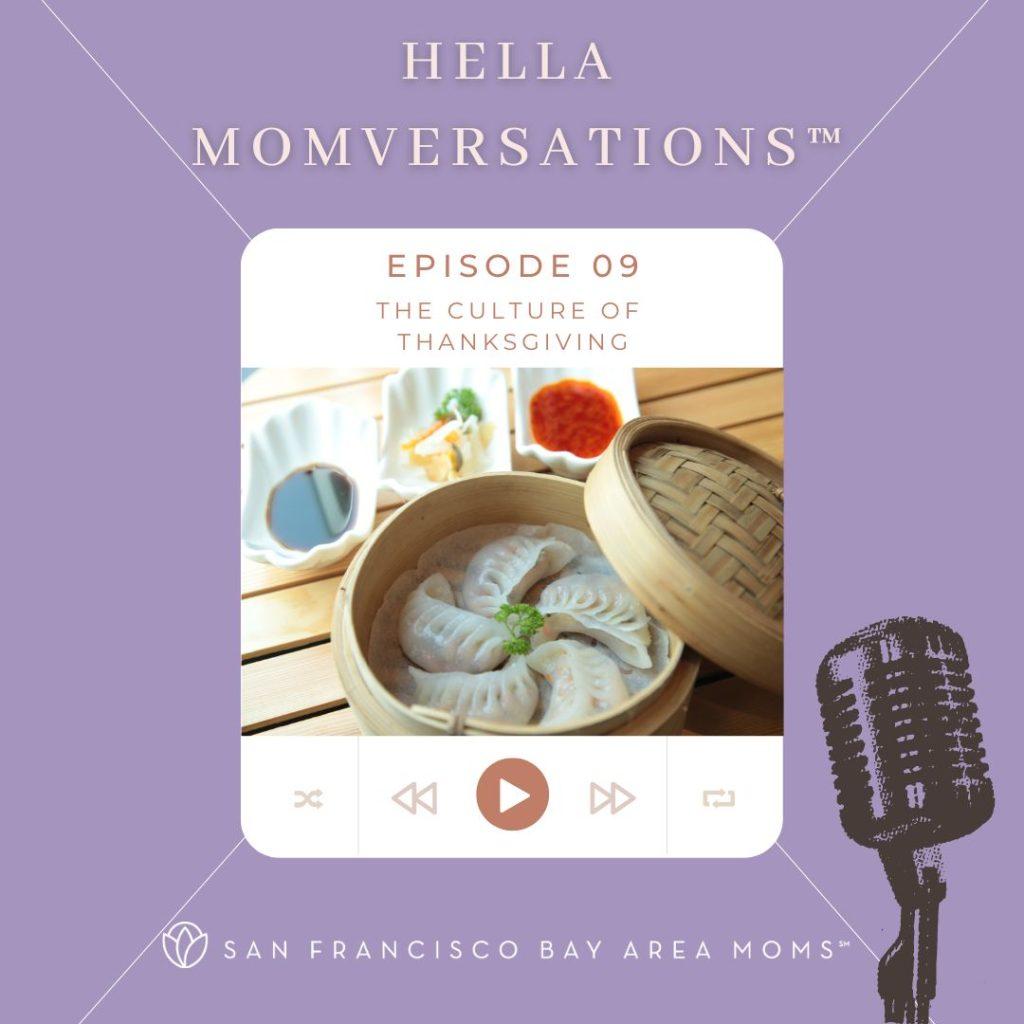 Comment below and share!
In this episode, we talk about The Culture Of Thanksgiving. Thanksgiving is a time to celebrate our families and friends. In addition to delicious food, Thanksgiving comes with its own culture. 
Our special guest, Michelle Lee, broadcast journalist and author of the children's book, A Very Asian Guide to Korean Food, joins us to talk about her family's Thanksgiving tradition and experience of writing this book. She is also the co-founder who launched The Very Asian Foundation.
Co-host Michelle Corley Wing is a world-leading Kids Yoga expert, best-selling author, trainer of IYK® teachers, and business coach. 
Community Partner, Chef Denise Thomas, who runs Pocket Chef in the Bay Area, joins us on this episode. She helps moms of all types with meal prepping.
Contributing writer and Business Development Director for SFBAM, Jeanne Hizon, joins us to talk about her family's Thanksgiving traditions.
Olga Rosales Salinas, Managing Editor for SFBAM, hosts this episode for you all.
We hope this episode provides valuable insights and inspiration for you!!!

Podcast: Play in new window | Download