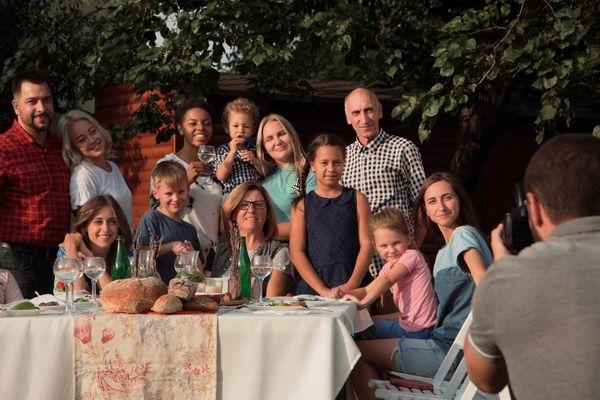 We make new memories every day, and family memories are extra special. Thinking about fun times with loved ones warms the heart and can bring comfort to us when we go through tough times. And with phones and cameras, it's even easier to ensure each memorable moment lasts a lifetime! Get the top tips for capturing family memories so you can always reflect on those extra special moments.
Invest in a Camera
While our phones give us quick access to a camera, the quality isn't always the best. Nothing beats the feel of holding a camera to record your child's first steps.
As you start shopping, it's important to note the difference between camcorders and video cameras. Although many of us use these terms synonymously, they're different products. A camcorder is usually the best option unless you work in the videography business, and they're more portable!
Document Family Events
Whether it's a birthday, holiday, or family vacation, you have endless opportunities to take videos or photos. When you start documenting, you don't have to ask everyone to pose or look at the camera. Candid pictures and videos are ideal because it allows you to capture a genuine moment rather than a posed one.
Be Mindful of Boundaries
One essential tip for capturing family memories is to avoid making anyone uncomfortable. No matter how old or young, some people may not want to pose for photo after photo with various relatives. And expecting everyone to do this can put a damper on the moment and won't lead to beautiful memories.
Save the Files
Whether you take photos, videos, or both, make sure you keep the file somewhere safe. We live in a digital world where some kids have never seen a VHS tape, and burning files onto a DVD may also be challenging. The best option is to download all the files onto your computer and then save a copy on a flash drive, SD card, or to the cloud so you can always access them.
Make Something Beautiful
If you have a few extra-special photos, like your child's first birthday or a family reunion, consider getting them printed and scrapbooking them. This way, you can jot down a few notes about the day or point out who each person in the photograph is. After all, memories last a lifetime, and you can pass on sentimental pieces like this to your children.
As time goes on and some childhood memories begin to fade, sit down with your little one and reflect on old times. Sometimes, a video or photo is all we need to dig up those beautiful times of bliss.