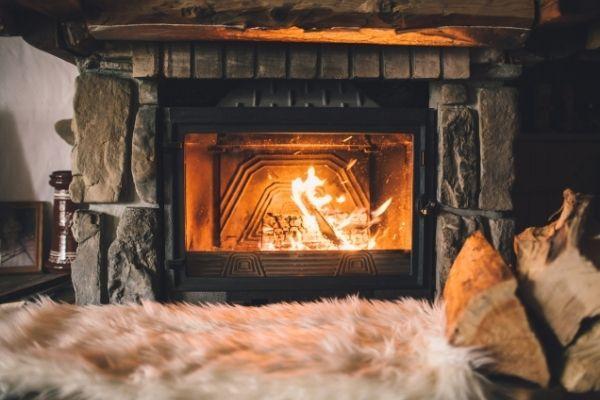 If you want to create a warm and inviting home, rustic interior design features might be the perfect additions. Rustic styles look great in any space and are easy to customize to fit your demanding lifestyle.
Busy moms shouldn't have to compromise on their perfect interior. If you've dreamed of spending cozy nights surrounded by natural elements, consider these features to add to your rustic home design.
Fireplace
There's nothing warmer and more inviting than a crackling fireplace. Mantles are perfect additions to rustic homes because they use natural materials like brick and lumber. A reclaimed wood fireplace completes your space by integrating elements from nature to create a peaceful yet rugged atmosphere.
Wall Panels
Wall panels are also good features to add to your rustic home design. You can mix and match materials with distressed lumber to create unique walls that command attention. You could go all out and use wall paneling throughout your interior or choose one room in which to add an accent wall to cultivate that bucolic energy.
Hand-Hewn Beams
Hand-hewn beams are staples in every rustic home. While these home accents can provide structural support, they mainly add some much-needed rustic flare to bare spaces. Get creative with hand-hewn beams by installing them on your ceiling or using them as unique shelving options in your living room.
Faux Animal Hides
Rustic interior design relies heavily on natural elements, including animal prints. You can ethically incorporate these features into your home by choosing faux animal hides. Fake prints make perfect area rugs to cover hardwood floors or warm throw blankets with tons of insulation.
Textured Accents
Creating a rustic interior doesn't always involve large-scale home improvement projects. You can develop this style just as easily with textured accent pieces to get the same effect. Woven baskets work well as décor and added storage, while textiles can give you a bold pop of color in an otherwise neutral space.
No matter what you decide, make sure your home style reflects your personality and serves your family well. Using these tips, you can design a rustic interior that features the best parts of nature while maintaining coziness for everyone.