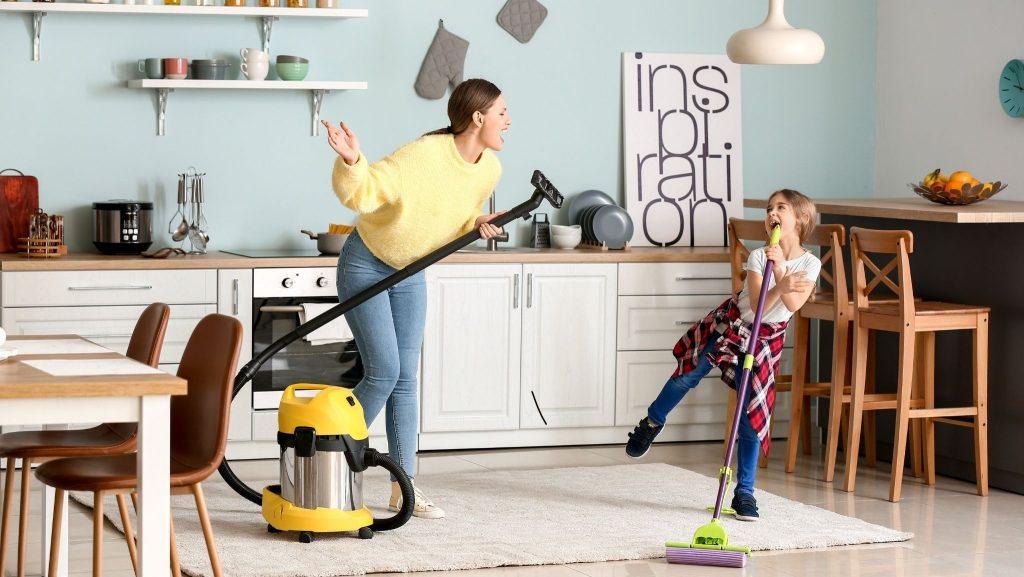 Do you dread spring cleaning every year? Why not have the kids help you! Now you can make it a whole family affair! They may not be excited about these tasks, so these are a few fun ideas to get your kids involved with spring cleaning.
Play Some Music!
Not much gets people more excited and passes the time more quickly than upbeat music. Your kids will sing and dance their way through tidying up the house. Plus, they'll expend those giggles and wiggles while cleaning. Getting into the groove of the music is a fun way for everyone to enjoy cleaning.
Let Them Be Expiration-Date Detectives
Create a game for the kids to find all the expired goods in the pantry and cabinets. Teach them where to find the date on different items, then let them sleuth out unwanted spices, pantry items, and goods in the refrigerator. Show them how to dispose of items properly into three categories: trash, compost, and recycling.
Alphabetize the Spice Drawer
Put your kid's alphabet skills to good use and get your spices organized alphabetically. Help familiarize them with the different herbs, let them smell the spices, and allow them to taste them individually if they'd like. Explain to them how you use each one for baking or cooking.
Skate for Dust Bunnies
If you have a flooring surface other than carpet, then have your children wear an old pair of socks and "skate" around the floors picking up dust bunnies along the way. Ensure you remove any sharp edges or breakable items, just in case the kids take a tumble. Kids enjoy silly games that energize their bodies and promote agility and fitness.
Create a Sorting Game
Use this time to let the kids decide which toys should stay and which should go. This idea is excellent to use for cleaning in the new year and all year long, too.
Create three piles of items to keep, donate, and throw away. Let the kids decide which toy should go into which appropriate pile. This sorting can apply to books and board games as well. Once your children finish sorting the toys, have them put the toys back where they belong in an organized fashion.
Grown-ups aren't the only ones allowed to clean. Using one of these fun ideas to get your kids involved with spring cleaning will make the work go by quicker, and you'll probably end up having more fun together. Happy cleaning!