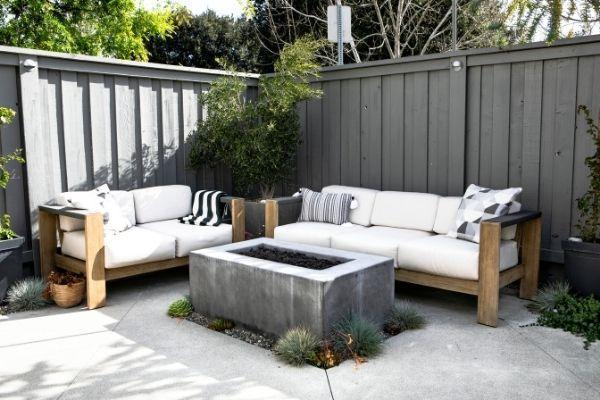 Whether you have kids who have become teens or need to give your home some TLC, it's always great to give the house some love. It's normal to put home maintenance on the back burner from time to time, but you do need to do it eventually.
However, ideas are running thin, and maybe you have a limited budget to work with. So here's a list of refreshing home design tricks and tips to follow for a beautiful, satisfyingly welcoming home.
Add Outdoor Patio Furniture
Maybe your outdoor area is lacking some personality. It could have a graveyard of old toys and broken-down swing sets, with not many people enjoying spending time out in the yard.
So a simply refreshing home design trick and tip to follow is to add patio furniture to spend time in. This isn't just a way to pull off a trendy design for pools and backyards; it also feels more inviting to be in. You can find patio sets at off-season prices with all seats or a bench.
Purge Your Home
As your kids grow up, there comes a time when you need to get rid of everything they no longer use. Go through their closets, drawers, storage bins, and boxes to find anything they don't want. This includes toys, books, games, stuffed animals, furniture, etc.
If you don't want to toss any purged items, you can donate anything that has been lightly used and cleaned. However, if you find broken or no-longer-usable items, dispose of them properly. From there, you can make room for them to grow.
Throw Down an Accent Rug
You can easily breathe life into a room that feels bland or sterile. With the addition of an accent rug, you can pull the room together. It allows for additional padding for people to sit or your kids to play and contributes more lively colors and patterns to any room. You can keep it simple with floral patterns or solid colors or go with exciting textures and patterns with many hues.
Adjust Your Furniture Layout
When you walk into a room, does it feel inviting or claustrophobic? Depending on how much space you have, you need to balance comfort and style with room for foot traffic. You can choose a simple focal layout, where all the furniture focuses on a single point in the room. Or you can base your design on how many doors go through the room for maximum flow.
Add Some Additional Greenery
You can't go wrong with adding houseplants and flowers into a room. By doing so, the room will feel livelier and inviting to others. You can go with either houseplants, flowers, or both, depending on how you think. Additionally, houseplants have air purifying properties that make breathing easier and lighter.
Refreshing your home doesn't have to happen all at once. Take each step at a time and let the changes digest before moving on to more.