Few things make me as anxious as the holiday season. The emotional weight of ambitious new and forming family traditions is overwhelming. So is shopping, decorating, and attending an excessive amount of holiday events. Why do I do it? I love it. I've always said that part of acknowledging and managing generalized anxiety is about wanting to participate and be present for the things I love in life – and I love the holiday season.
Tragedy and joy.
Nothing is black and white. For example, one of the reasons that the holidays are anxiety-ridden is that they come loaded with complicated memories of my childhood, especially my dad. He was killed while crossing the street in October of 1997. That first holiday season without him was crushing. Also, the happiest moments of my childhood were decorating Christmas trees with my Apá. He loved tinsel, color-themed Christmas trees, and those adorable porcelain Christmas houses he used to decorate our entire home. It was how his face lit up when we finally picked our tree or the color scheme of our decorations for that year. I had seventeen years with my dad, and I think of him the most as soon as October rolls around.
About five years ago, my mother mailed me my dad's set of porcelain Christmas houses so I could use them to decorate my home. They're heavy and old, and I remember when he bought them brand new at Ford's department store in our hometown. As I've gotten older, I've learned to savor these memories more and more. And now that my kids are old enough to remember events like Christmas from one year to the next, I make sure to create new traditions as my Apá did for us.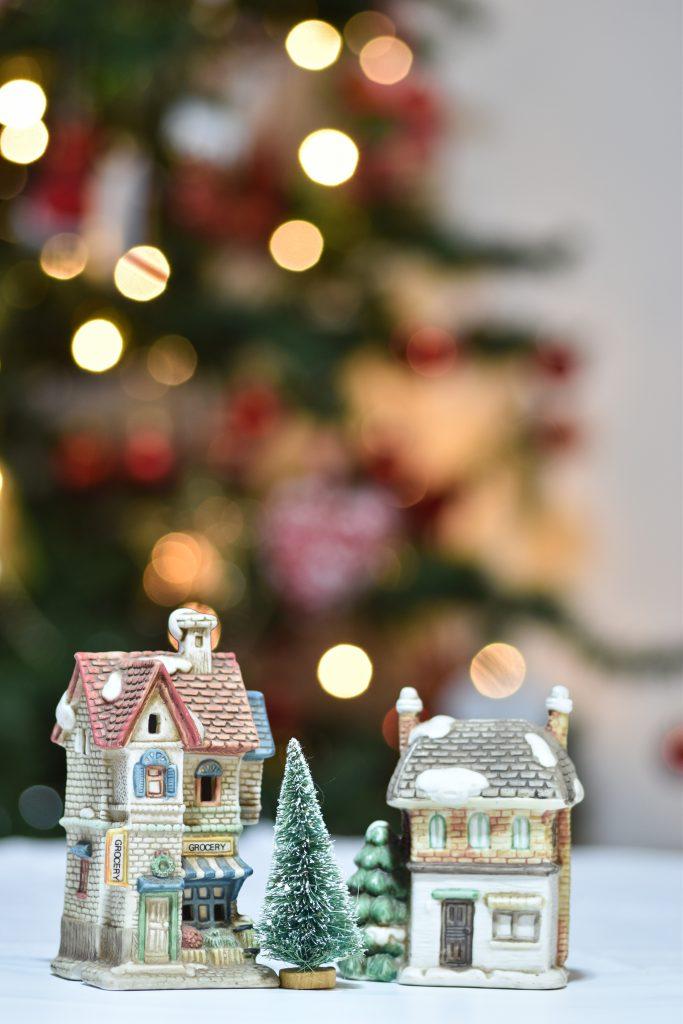 For those of you who experience heightened anxiety during the holidays, you are not alone. It's complicated because we are complex human beings. Acknowledging my anxiety, naming it, and giving myself space to experience it, has helped. Creating my own experiences for my boys around the holidays has been just as important as making sure that at least one Christmas tree in our home (we decorated seven trees last year, lol) is covered with tinsel, just like my dad used to love. Even if that effort feels in and of itself anxiety-inducing, I know that part of healing is rewriting the scripts that make up our life.
On the second weekend in December, my husband brings home our Christmas trees('s!) and takes our boys out for dad & son adventures. The following Saturday and Sunday, I listen to Vicente Fernandez and turn my house into a winter wonderland. Although technically, I know I'm alone when I do this, I'm not alone at all. I know my Apá is next to me, making sure the lights shine through the tiny windows in his tiny houses.
Happy Almost Almost Holiday Season, SFBAM.