It's 6:14 AM on a Sunday, and I have been up since before 5:30 AM, not because it was my weekend rotation to work. Just because my internal alarm clock has grown accustomed to this time, it is the quietest time of day until my husband or daughters wake up. The solo time is brief because everyone is slowly waking from their slumber. I am feeling inspired to write, even for thirty minutes. Writing is as much time for me as another hobby, like baking or running.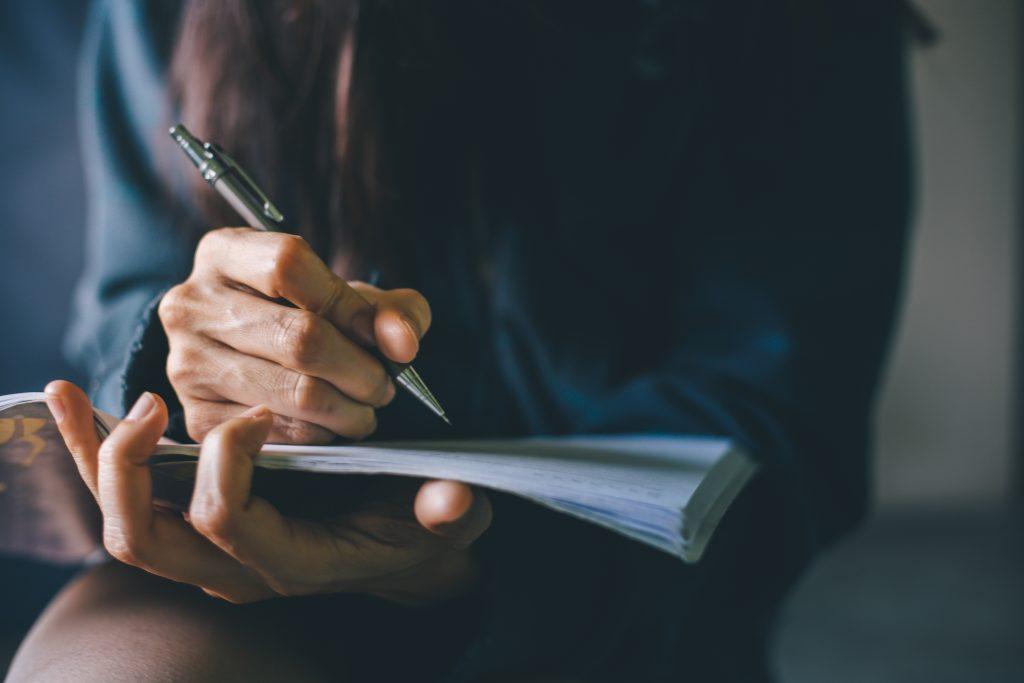 As of late, I have not been able to complete a post. It is not that I don't enjoy it or don't have a myriad of topics to write about. I have toyed with writing about Filipino American History Month's significance to me. I've toyed with sharing a new recipe or discussing a new fashion trend. I keep the drafts for posts just in case I want to explore them. There hasn't been a single topic that has engaged me or enthralled me to see it through and share. 
If given the choice of self-care activities…
I shared a few family photos on Instagram yesterday from our annual trip to Clancy's Pumpkin Patch in the city. Under the pictures, I talked about a few things I wanted to do this fall: writing without stopping was one of them. It was a bittersweet admission: I haven't had much time for creative writing in the past few months. If given the choice of self-care activities, between writing, an outdoor run, or a manicure, I wouldn't pick writing. I am writing something every day between work emails, school emails, lists, and texts. In a way, I have been all "written out." I write so much daily that I don't have the energy for more. I wonder if professional writers ever feel the same way. To my fellow contributing mamas, do you ever feel the same way?
Writing feels forced.
I have often found myself staring at blank pieces of paper, unable to write more than a line or two. I have to love the subject to complete the thought. My thoughts have to flow like a great ballad. If my head is not in that space, the writing that results feel forced. Nothing worth doing should ever feel forced. Anything worth doing should be done with zeal and total commitment. Thus, I think it is time to give myself permission to step back from writing. As much as writing that line pains me, I know it to be true. Stepping back is not quitting. It's giving back a little space for me to be still and be present.
It is 7:30 AM now, and I have managed to write for over an hour. I have finished my second cup of coffee. My family is awake, enjoying a lazy morning in bed with cartoons. The grey daylight of fall has come. I must finish this thought, make breakfast, and prepare a family activity. Self-care comes in so many forms. While writing has been one of my self-care activities, not writing can be just as therapeutic.