Recently I read an article that millennials are saying that although "It takes a village," they have no "village." And I can relate. I'm not sure if our generation doesn't ask for help or if our families (extended as well) don't offer the "help?" 
Don't get me wrong; my mom would come out and help me if I said, "mom, please help me. I am struggling." But she wouldn't offer it, and if she did, it would be on her terms. Granted, beggars can't be choosers, right? Well, in that case, I'm better off on my own. And sadly, that's the stance we take because we don't feel we can ask for what we need. And unfortunately, I don't have the deep pockets it takes to hire a regular house cleaner who organizes clutter, does the dishes, laundry, and cooks' meals. We don't have enough to hire a regular "date night" nanny. However, if you have that within your means, it is 100 percent worth it if you can find someone you trust.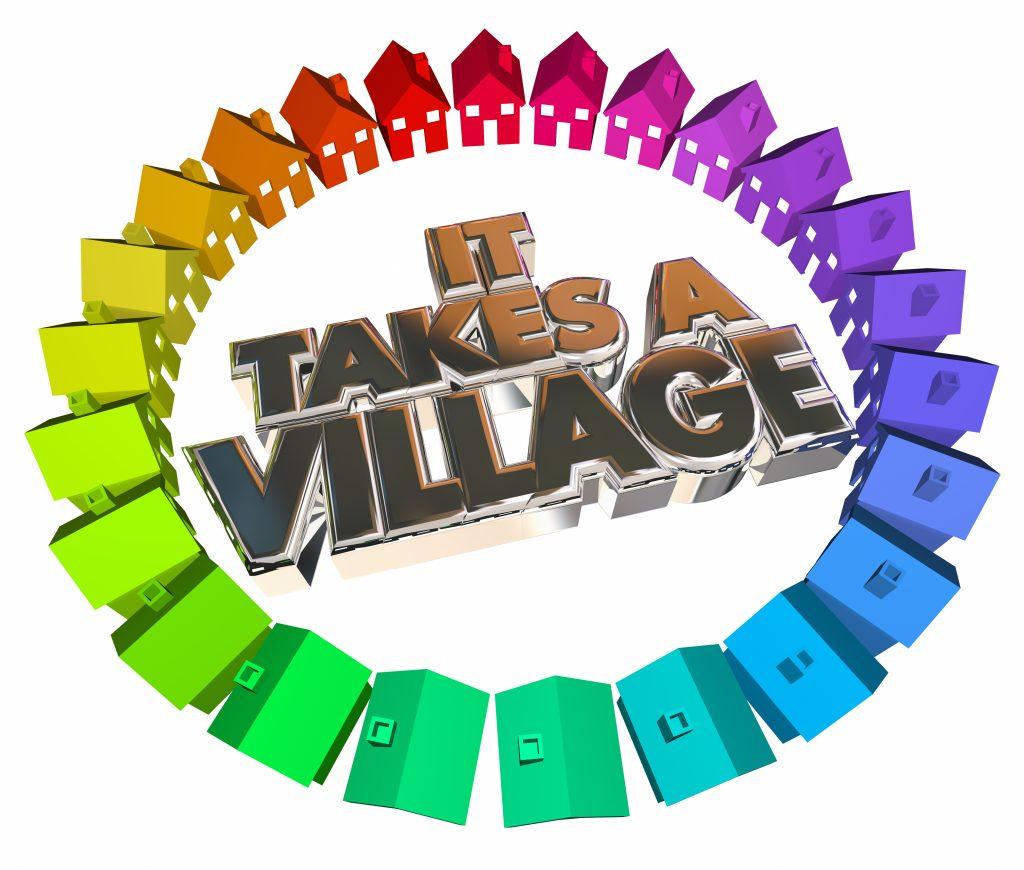 The other day, my husband said, "We never have time for us." And he was legitimately sad for an hour about it. While I am sad, our almost 2-year-old son needs me all day, and I can't dwell on the sadness. I always put our kids first. Hiring a nanny has not been something we are comfortable doing, even if we had the extra income. There are very few people we trust with our children. Just like we don't like to ask for help, we have significant trust "issues" for childcare. 
And no judgment to those who have a village or have managed to create a network to help them. More power to you! At this point in our lives, my husband and I accept our situation and don't judge others on their own choices or situations. Suppose you have parents that offer to help, and that works for your family. Fantastic. Some families may not have a choice but to accept the help. To each their own!
The problem is, when you have little kids, it's tough for everyone. Oddly, when I read the headline about not having a village to help, it made me feel less alone. I'm sure others who read the headline thought, well, that's their fault, but in reality, it's tough for all of us. Are you a millennial? Do you have help? How do you get self-care and date nights? Or are you also going without self-care or date nights?