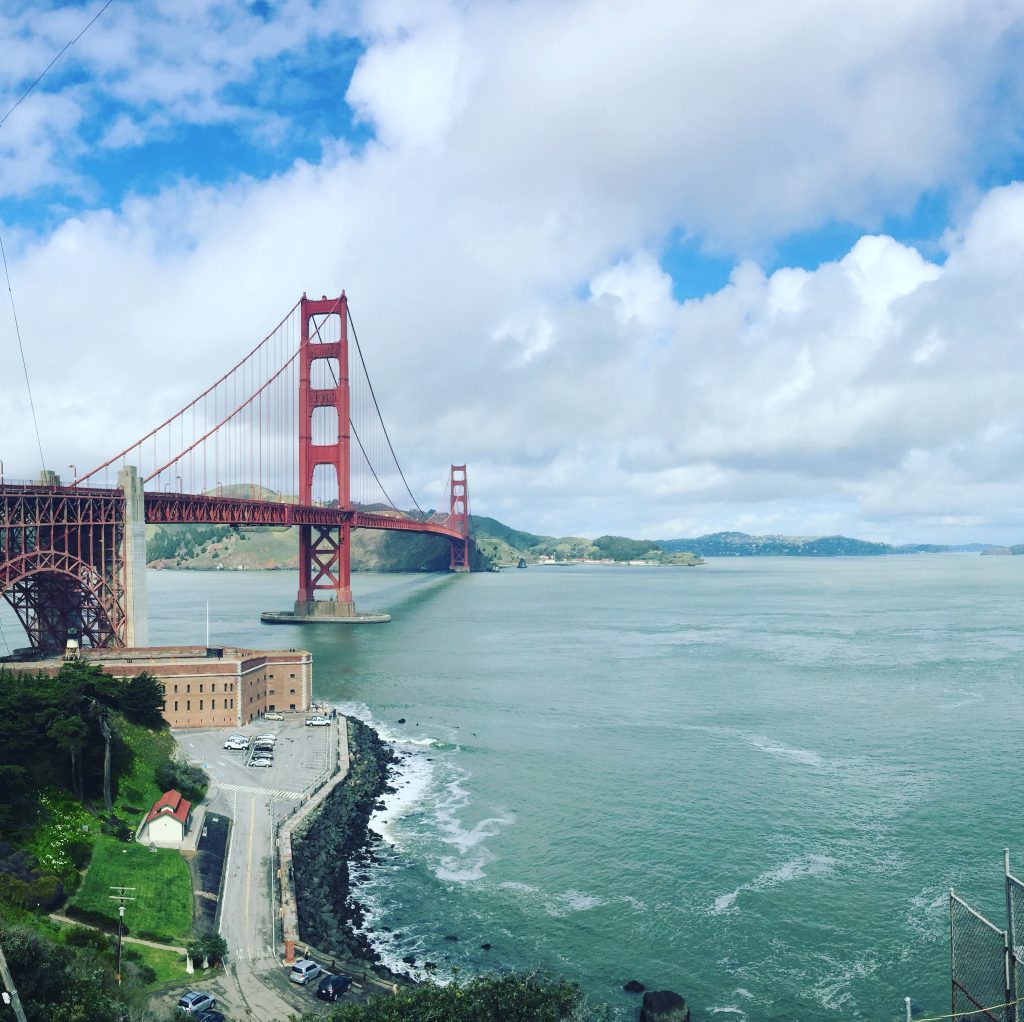 When I relocated to San Francisco back in 2016 I was newly married, child-free, and pretty naïve about how much of an adjustment it would be. Like many Brits and Europeans I'd grown up on American TV and culture, so I didn't feel like I was moving to somewhere totally alien. However, San Francisco really isn't like anywhere else and takes some getting used to. 
There is so much I wish I'd known about moving to the Bay Area before I moved here, I could probably write a book about it. The San Francisco Bay Area Ultimate Moving Guide series (which this is part of) helpfully covers topics like finding your home, city living vs suburban living, and moving to San Francisco with kids. My aim as part of this series was to think specifically about the key differences between living in the UK and America, and what is useful for Brits or Europeans to know about moving to San Francisco. 
Making Friends 
Californians are famously friendly and you'll notice the difference right away. It's refreshingly nice to be helped in shops or supermarkets (sorry that should be, stores or grocery stores!) but getting beneath the superficial level chat and making actual friends can definitely be tricky. MeetUp is a good place to start – I ended up making some great friends through a book club I joined when I first moved here. Four years later and we still meet every month (albeit currently via Zoom) to discuss our latest read and enjoy a drink. Bonding over a shared interest or hobby takes away some of the pressure and makes it easier to find common ground. 
Navigating the Healthcare System
In short, there is no system, just a very complicated industry that can cost you big time if you put a foot wrong. The upside is that here in San Francisco we have some of the best hospitals on the West Coast, arguably in the world.  
Even with the most comprehensive medical insurance available, expect to become familiar with the terms 'copay' (an amount you contribute to each medical visit, even with good insurance) 'deductible' (the amount you pay for health care services before your health insurance begins to pay) and the dreaded 'out-of-network' (when a doctor or facility doesn't have a contract with your health insurance company, it could cost you). I know, I've lost you. 
And this is only the beginning. My advice? Speak with a colleague or friend before committing to any type of insurance package to understand the pros and cons of all of the options. The HR team at your company should also be able to give some insights into how the different insurance options work. 
Public Transport 
On arriving in San Francisco, I assumed that the public transport available would be on a par with other world cities. The combination of BART, CalTrain and MUNI looked to cover all bases and I started taking public transport immediately (as I always have done) when I moved here. Oh boy. Some of the experiences I've had on MUNI don't bear repeating and certainly aren't fit for publication here. My rule of thumb is now that public transport is fine in the daytime, but after dark it unfortunately isn't safe. Aside from the horror stories, much of the city (North Beach, Marina, Nob Hill) is poorly connected and the few services that do run are infrequent.
Fortunately, there are plenty of other ways to get around. Famed for its hills, San Francisco is surprisingly commutable by bike, with cycle lanes and slow streets introduced during COVID-19 making it even easier to cycle. In Europe, Taxis would usually be reserved for special occasions or work trips, yet here Uber and Lyft are the norm. For me, walking around the city never gets old, it really does feel like living in a film set. 
Choosing where to live 
One of my favorite things about San Francisco is the diversity of its neighborhoods. All have their individual charm and appeal but without knowing anything about the city it can be difficult to work out where to land, especially as most landlords will want you to sign a year long lease to secure a place. 
If you can make it work, my advice would be to narrow down the areas you think could suit your family and rent short-term accommodation or Airbnb's in a couple to get a feel for an area before committing. This helpful guide to San Francisco neighborhoods for families is a good place to start. 
Even though San Francisco itself is a small city in comparison with many (just 7 miles by 7 miles!) commuting times can vary wildly, particularly if you or your partner are going to be commuting out to Silicon Valley. All of these factors need to be considered when making that all important decision about where to live in the city. 
Finding Work and Work Culture 
Famed for its ping pong tables, beers on tap, and fun culture, working in the Tech industry undeniably has great perks, but like any industry has its downsides. Job seeking in the Bay Area is hyper-competitive and with many Bay Area based companies now opening up positions to remote workers, the competition is only going to increase. Thankfully, there are lots of resources out there to help including women's networking groups such as The Expat Woman and affordable career coaching services like HireClub. 
I feel like a bit of a fraud offering up advice on this topic because it took me a long time to land my first job when I moved here. I wish I had known to start networking and applying the moment I arrived, even beforehand if possible. I waited until I had my EAD (work permit) in hand and wish I hadn't because building a network here is so important and that takes time. Many jobs here get filled through networking and referrals, so it's never too early to put yourself out there. It can feel intimidating at first, but as aforementioned people really are friendly and genuinely do want to help.  
Feeding your Family
My first trip to Safeway is etched in my memory. I simply could not believe that a loaf of bread could cost five dollars. I still can't, which is why I try really hard not to think about how much that is in pounds. The cost of feeding a family here can easily spiral out of control compared with Europe. And there are also some scary unknowns – remember the headlines after Brexit about chlorinated 'American' chickens? Some of this stuff is nowhere near as scary as it sounds, but I would definitely encourage you to do some research around what you are and aren't comfortable with. This helpful guide on How to Save Money on Groceries Without Sacrificing Health is a good place to start.
As a rule we usually buy organic dairy products and try to purchase meat from a butcher or farmers market – speaking of which, many San Francisco neighborhoods have one. A Costco membership pays for itself in just a couple of trips and trips there are great to stock up on essentials in bulk. 
History
How can a city just a few hundred years old compete with European history? It may be young, but San Francisco has packed in an awful lot of history into a relatively short space of time. There is so much to discover about the Goldrush, The Summer of Love, The Beat Poets and so much more. SF City Guides is a non-profit offering guided walks all over the city and they offer a brilliant way to explore neighborhoods, learn something new, and get some exercise.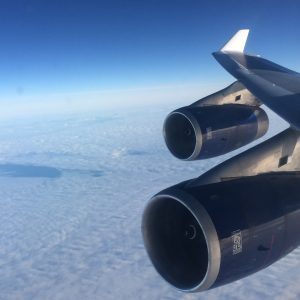 It's not always smooth sailing being on a different continent to friends and family back home with an ocean in between, but living here in the Bay Area certainly does have it's perks. It's not an easy move, but hopefully one that is worth it. On moving to California, be prepared for friends and family to line up to visit (once the pandemic subsides) and when they do, they'll surely understand why you're here.