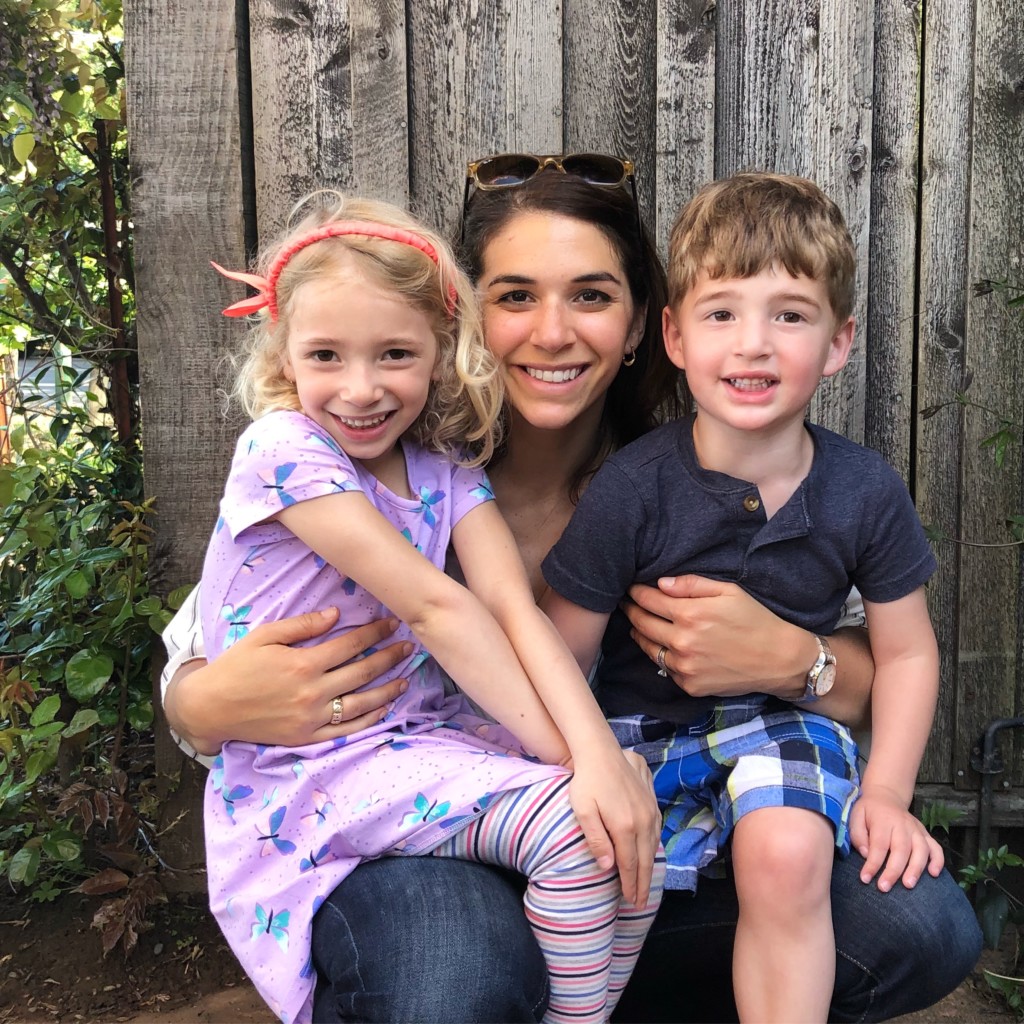 I was the only one of my friends in San Francisco who stayed home full time after having a baby which meant I was instantly saddled with the task of making more friends. It was comforting to know I still had a group of girlfriends to turn to after work hours, but during those long days at home with a baby, I really wanted to find some companionship—and someone who understood the unique challenges of being home alone with a baby all day.
Little by little, I managed to find my way. I never did join a moms group—while I know these have been valuable resources for other women, I didn't see the appeal. (I also never joined a sorority, played team sports, or latched onto the idea of being assigned a mentor at work, so I clearly have a reluctance to join pre-established communities.) I was searching for organic connections, and it took a while for me to figure out how to make that happen and how to cope without it in the meantime.
I did find a way. You will, too. Here's my advice.
Create a Routine
Your baby's nap schedule will automatically create structure in your day, and it's up to you to fill in the rest of the time with errands and outings. My first child wasn't a good napper, so I preferred to stick to free activities and drop-in classes rather than commit—and then stress—over making it to a scheduled, paid-in-advance class. Exploring playgrounds, joining free activities at the library, attending drop-in classes at the JCC, and daily errands were enough to fill my plate. Other moms, on the other hand, preferred a jam-packed schedule. Swimming (YMCA, La Petite Baleen, and the JCC are the top pools I hear about), baby boot camp, jogging, music classes, yoga, hiking… you name it; they were doing it. You'll figure out the best tempo for you.
Find things to do
For a better idea of what baby-friendly activities are available to you, check out these resources:
Once my daughter was an energetic toddler and I had my second baby, I was more motivated to get out of the house each day (not that it always happened). We still kept playgrounds and drop-in classes on the itinerary and added ballet class and memberships to places like the SF Zoo, California Academy of Science, Children's Creativity Museum, and Bay Area Discovery Museum.
I would love for San Francisco to have more workout spots with childcare available. The JCC and the YMCA (at least the Presidio location) have childcare programs, and this list of gyms has a few options, too.
Be Open to Making Friends
Once you establish a weekly routine of outings, you'll quickly notice other stay at home parents at the same place at the same time every week. These are your people, at least for now. Smile and strike up a conversation. Chances are good that they're interested in making friends too. And if they're not, don't take offense. It's probably not about you and more about whatever stage of parenthood they're in.
All you need is one really good friend—someone to text and meet for a playdate. Having one person with whom you can share the daily ups and downs of being the default caregiver for small children makes all the difference. More friends are great, too, but it starts with one. And she'll come, eventually.
I met two of my mom friends at the local playground. In each case, they said or did something that put me at ease and made me think that we might have some other stuff in common too. I also reconnected with acquaintances who had recently had kids, and you'd be surprised at how many people want to set you up on blind SAHM dates. Try it all.
Recognize a Starter Friend
During this process, you'll probably meet some people who are great but not a 100% match to be your BFF. I call these starter friends, and they're invaluable in helping you adjust to your new routine as a stay at home mom. Learning the ropes of this physical and emotional responsibility is draining, and it's really helpful to share it with someone—anyone—else. But for whatever reason, you'll grow apart over time. Maybe their interests aren't in line with yours as much as you'd thought. A lasting friend will be someone that you want to spend time with when the children aren't around. Maybe they're not quite as supportive as you'd hoped. Maybe one of you ends up moving to the suburbs or you end up choosing different preschools. That's okay. As the Girl Scout saying goes, "Make new friends, but keep the old." Continue expanding your network (which, by the way, gets exponentially easier once your child starts a preschool program).
Leverage Technology
Video Chats | Daily FaceTime calls to my mom and mother-in-law were lifesavers during long days at home my kid(s), especially when my husband was out of town for work and the evenings were lonely, too.
Marco Polo | I found (still find) it more challenging to connect with long-distance friends—our schedules never line up—so more recently, I've been using the app Marco Polo to keep in touch. It has been a game changer, as I explained in a previous article.
Facebook Groups | There's basically a Facebook group for everything, so type in a search and find a group that fits your needs. I'll put in another plug for San Francisco Moms Blog Neighborhood Groups because I've noticed the posts that often get the most interaction in these groups are from moms trying to coordinate a casual meet up with other moms.
Find a Reliable Babysitter
Finding a babysitter that you trust to watch your little one is easier said than done, but it is crucial for keeping your sanity. I remember feeling so resentful in the early days that my husband could schedule a haircut whenever he wanted because he never had to think about childcare (I was his reliable childcare).
In contrast, I had to coordinate around his schedule to do absolutely anything without the kids. Even my busy working mom friends managed to sneak away from the office for manicures or happy hour drinks while their kids were at daycare or with their nannies. This is impossible to do as a stay at home mom without help.
I never hired a mother's helper to assist me on a regular basis, but if you want to and can afford to, I say go for it. No one will offer you a break. You have to take it yourself.
When my daughter was two-and-a-half and my son was three months old, I posted on Urban Sitter for someone who could watch our kids every other Saturday night. Day dates are another popular option, but the joy of a babysitter for me has always been skipping out on the evening routine of feeding and putting my kids to bed. And because I know some moms feel guilty about doing this, let me say this: As a SAHM, I've spent all day with my kids. They can survive without me for one night and we all benefit from a break from one another.
Knowing I would have a chance to get out of the house and enjoy a good kid-free meal, have a drink, and spend quality time with my husband helped me get through the hard days of the week. It also helped my husband and I stay connected during a period of time in marriage when it's just as easy to grow apart.
Check out our childcare section for more helpful articles on this topic.
Appreciate it
I know it's impossible to enjoy every moment of being a SAHM (or a parent, in general), but whenever I hear a nightmare nanny story or my kid is sick and can't go to school, I feel lucky to be home with them. I've skipped the stress of securing childcare and don't have to rearrange meetings and coordinate work schedules with my husband to care for a sick child. Being a stay at home parent is not glamorous work, and it's definitely underappreciated, but those tradeoffs work for me, and I know you'll find your way, too!
Share your favorite kid activities and other tips in the comments!