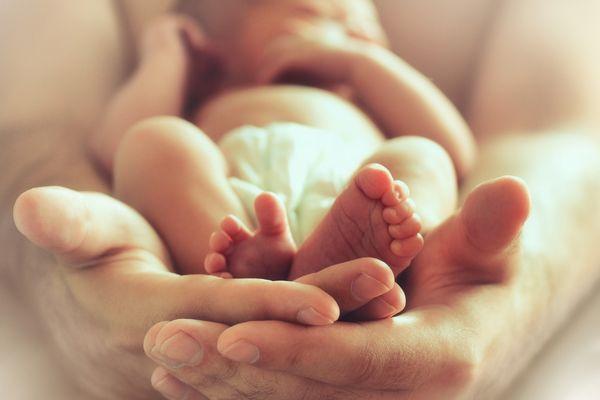 Expecting mothers spend a lot of time preparing before birth, from nursery preparations to birthing classes and everything in between. But another integral part of childbirth is the postpartum period and dynamics. This sacred time begins the minute your baby arrives. Let's talk about the importance of the golden hour after birth to help get your postpartum chapter started on the right path!
Golden Hour Explained
What is the golden hour? And why is it so special? Golden hour is best described as the first hour or two after childbirth. The meeting of a new human, the birth of a new mother, and the lifelong bond and commitment to one another begin.
After carrying this unknown being for roughly nine months, the mother now gets to spend one complete uninterrupted hour skin-to-skin with her new baby. The benefits of the golden hour include co-regulation, temperature stabilization, and an abundance of comfort to the baby as they begin their new life.
Common Golden Hour Behaviors
As the name suggests, you might expect the golden hour to be blissful, exploratory, and calm. But it's essential to note that the golden hour looks different for everyone, based on many factors. A few common behaviors to look forward to in this sacred time include:
Relaxation
Awakening
Sleeping
Suckling
Familiarization
Exploration
The Importance for the Baby
For a newborn baby, the golden hour can set the tone for their ability to adjust outside of the comfort and security of the womb. They come to know the womb as a stable, safe environment, so the transition can be challenging. Spending uninterrupted time with their moms can make this transition easier, help them understand they are still safe, and open the doors to the breastfeeding journey should the mother choose.
The Importance for the Mother
For the mother, this is the prime opportunity to meet the person they made. The mother can also begin her breastfeeding journey by helping the baby root around and begin receiving colostrum.
Colostrum is the first milk and triggers mature milk production to come in the next few days. For a mother to lactate after birth, many changes will occur to her body, both mentally and physically. But most often, engaging in a golden hour can help make this biological process easier to manage.
The importance of the golden hour is not only sacred for the baby but also for the mother. Ensure your birth team is aware of your wishes to have this experience. And remember, it's okay to feel a little out of sorts during this time. Childbirth is a demanding and exhausting experience, so all your needs, feelings, and desires are valid!