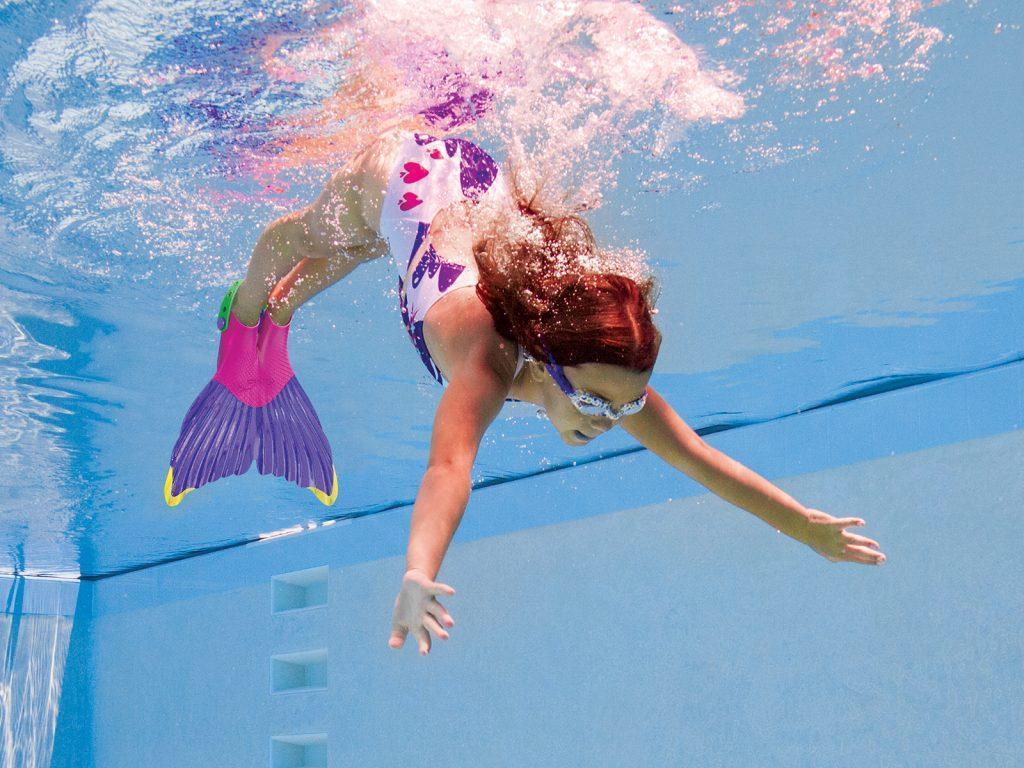 Swimming is the fourth most popular sport in the country. With the weather warming, the upcoming months are the perfect time to have fun in the pool, lake, and ocean. But, it's heartbreaking to read the annual CDC drowning statistics –the cause of death by nearly 1,000 children each year.
The most effective way to change these numbers is teaching kids to swim and, if possible, from a very early age. This life-saving skill helps make kids safer around water. Not safe, but safer, because nobody is truly safe all the time. Even if you think your children are doing great because they've been taking swimming lessons, here's the warning: kids must be watched all the time, especially around water.
Start young with swimming
I strongly encourage parents to sign up their kids for swim lessons as soon as they feel comfortable. While some parents may be nervous about introducing their newborns to swimming, it's one sport where it's never too early to start. Many Bay Area swimming schools offer "mommy/daddy and me" learn-to-swim classes for newborns up to two years old. Classes typically run 20 to 30 minutes and are specifically designed to help parents and babies get comfortable in the water and learn basic safety skills.
Introducing children to the water early and often will enable them to develop comfort in the environment and most importantly, teach them that water is a happy place rather than a scary one.
Taking infants to swim lessons once or twice a week is a great start, and for children to retain their muscle memory, parents may want to keep them taking lessons for several years. When children are only exposed to water during the summer, they will not retain enough of what it's like to actually be in the water.
Other ways to learn life-saving skills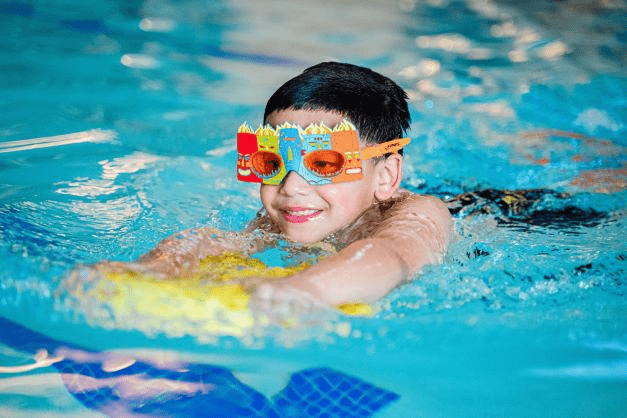 Whether a parent is unable to enroll their children in early-age swim lessons or prefers to wait until they are older, one of the most important things is getting them used to water in the bathtub.
Here are some tips to get started:
While the child is sitting in the bathtub, get a cup of warm water and pour it slowly over the baby's head. Teach them a cue like "ready – go" and pour the water gently. They will get used to closing their eyes and mouths to avoid drinking it.
For older children, if you have access to a backyard pool, place your hands under their arms and pull them towards your chest. Teach them the command "ready – go" before pulling your child in your direction with their head immersed in the water.
Playdates at Stinson Beach, Baker Beach, and Chrissy Field are popular, but if your child is not yet a proficient swimmer, I urge you to take every precaution possible, as the ocean is fun but unforgiving.
Teach little ones to play in the sand and around the water while remaining as close to them at all times.
If they like crash waves, don't let them go into the ocean alone. Hold hands firmly and have them wear a Coast Guard-approved life jacket.
Keep in mind that the knee is the maximum depth they should go into the ocean.
The transition to swim lessons
Kids who had the opportunity to take the "mommy/daddy and me" classes may have a head start, but that shouldn't discourage parents with older kids from putting them in swimming lessons at any age.
Swimming schools are the preferable environment for children to develop this critical life skill. Swim schools are generally indoors, safe, clean, and sanitary spaces. Make sure to choose a school that is a member of the U.S. Swim Association. In the Bay Area, La Petite Baleen is one school that offers free infant swim lessons for two months to five months old. Most swim schools also offer scholarships to help make swimming more affordable, such as Tankproof and Hope Floats.
Introducing swim gear
Parents will notice that little ones quickly learn to move in the water very fast and may be introduced to swimming gear to improve their skills. Some swim schools, for example, introduce fins to children as young as two years old.
The most common essential swim gear is goggles.
In the late 1990s, my company was focused on making swim gear for adults and Olympians. At that same time, my young son Adam was learning to swim. I noticed there were no goggles available that were specifically designed for children. Apparently, at that point, companies didn't even think of it as a niche, but the demand was there. That's how I started researching and developing good quality swim gear specially fit for children. Goggles will help kids have clearer vision underwater–something that's essential for kids while learning to move under the water.
Swimming is a gift for all time
It has always been my belief that providing swimming lessons to children is a gift–a life-saving one. During their younger years, swimming will be fun and it can become the sport they love. As they get older, it will be one of the few activities that they will enjoy throughout their lives.
____________________________________________________
John Mix is a former collegiate water polo player and CEO and founder of FINIS, Inc, a swim gear company based in the Bay Area.