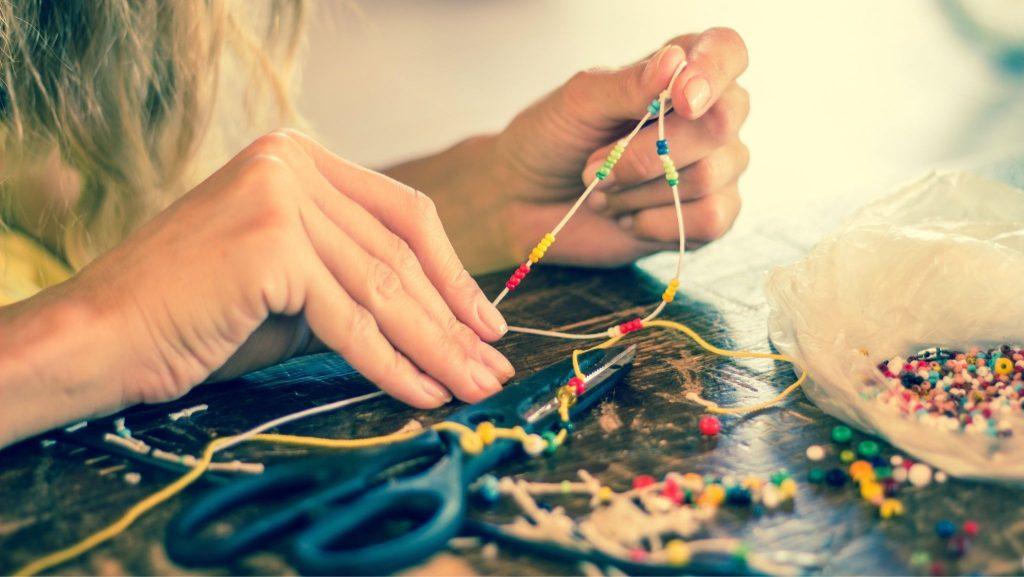 Whether you're a working mom or a full-time parent, everyone could use a bit of supplementary income. If you've got a hobby that makes you happy, why not funnel that passion into a business on the side? Take some initiative, gain more control over your wallet, and bring an exciting challenge into your life. Check out these fun and creative side hustles you can do from home and choose one that fits your interests and lifestyle.
Blogging
While you may not get paid for this right off the bat, you may get cool perks and reap the benefits of being a part of the influencer community. Blogging is a great way to build your brand and portfolio as well. Want to be an SFBAM contributor and be a part of our wonderful mom-fluencer community? Fill out this form now!
Crafting
Online crafting businesses are popular work-from-home side hustles. Whatever your craft of choice is, from knitting to t-shirt design, you can create and promote your products from home. Etsy is a popular platform for handcrafted items like scarves and jewelry.
Consider brainstorming some easy heat transfer vinyl ideas that you can make in large amounts. Pinpoint your ideal market, learn what they want, and determine how to cater to them.
YouTubing
Much like bloggers, popular content creators on YouTube can also make money from advertising. You have a unique voice and experiences that are valuable to other moms—or just human beings in general. Decide what your channel will tackle and create a brand for yourself.
You'll need to be diligent with producing content on a schedule and have some patience as you gain enough subscribers (1,000) to monetize your channel. However, once you have a social media presence, you can easily make some passive income from ads.
Writing
If you're a creative soul who loves to write, why not become a freelance writer in your spare time? Flex your skills by writing sales copy or blog posts for clients. Sites like Upwork can help connect you with potential clients that need your unique writing style.
As you build a portfolio and garner positive reviews from clients, you can slowly increase your rate per word. Many people line their pockets comfortably with cash from freelance writing. Plus, you can create your own schedule and write for as many or as few clients as you want.
Take charge of your wallet this year by completing gigs on the side. Whether you have a regular job or stay at home full-time with the kids, you can create a side job. These fun and creative side hustles you can do from home will energize and inspire you to make some cash from your passions!