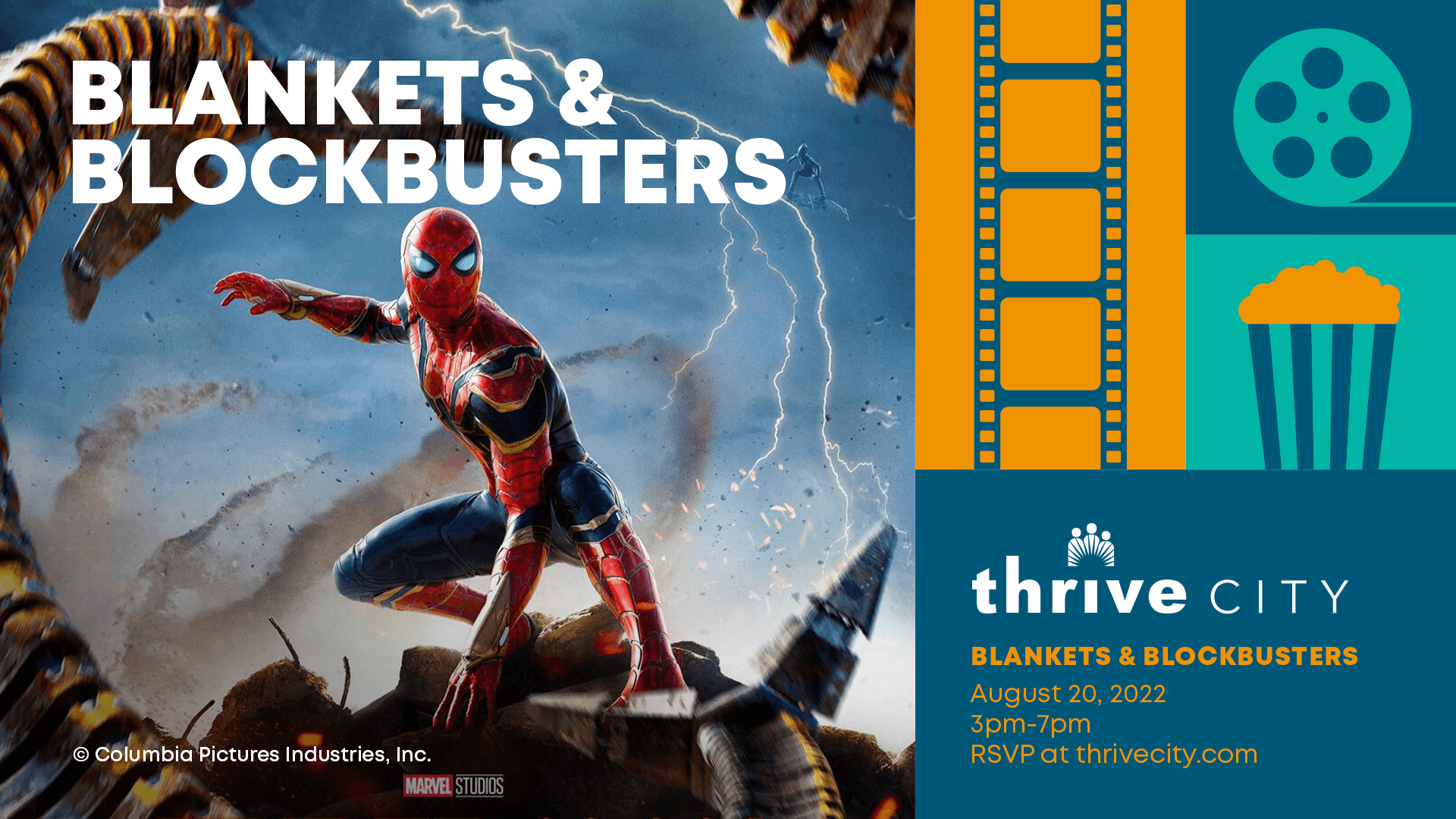 San Francisco Bay Area Moms – are you missing the Golden State Warriors right now? Are you still on a high from our 2022 NBA Finals win? Well, put on that Steph Curry jersey and head down to Thrive City for some family-friendly fun, Dub Nation! From now until October, B.Y.O. blanket and enjoy Fan-Favorite movies under the sun and stars on San Francisco's Only Outdoor LED Board, or stretch out your limbs and get your heart pumping with weekly fitness classes for all ages. Health & Wellness Sundays presented by Kaiser Permanente brings a holistic immersion into fitness sessions, an artisan market featuring a variety of local vendors, locally-sourced live entertainment, a toddler gym with Power Play SF, the KP Sport Court with basketball courts, a wellness zone for kids to play, plus the Play Bus with SC30. Check out the schedule below: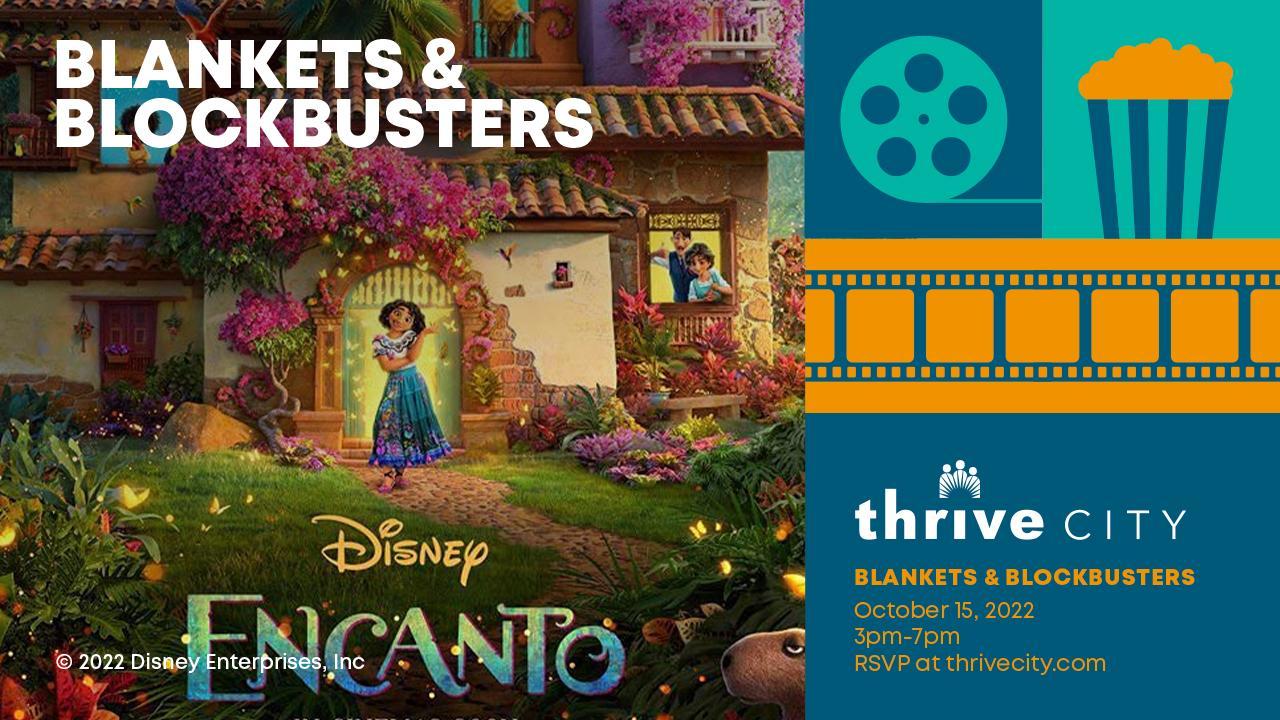 Time: 3-7 pm
August 20 – Spider-Man: No Way Home (Superhero Night)
September 10 – The Greatest Showman (Carnival Night)
October 15– Encanto (Latino Heritage Night)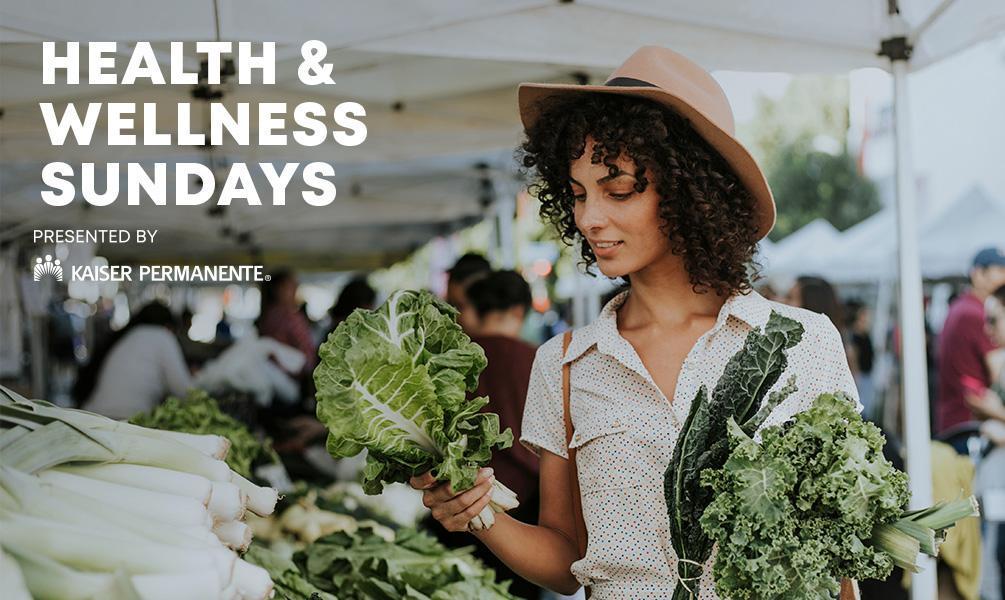 Time 10 am-2 pm
August 28
September 11
October 2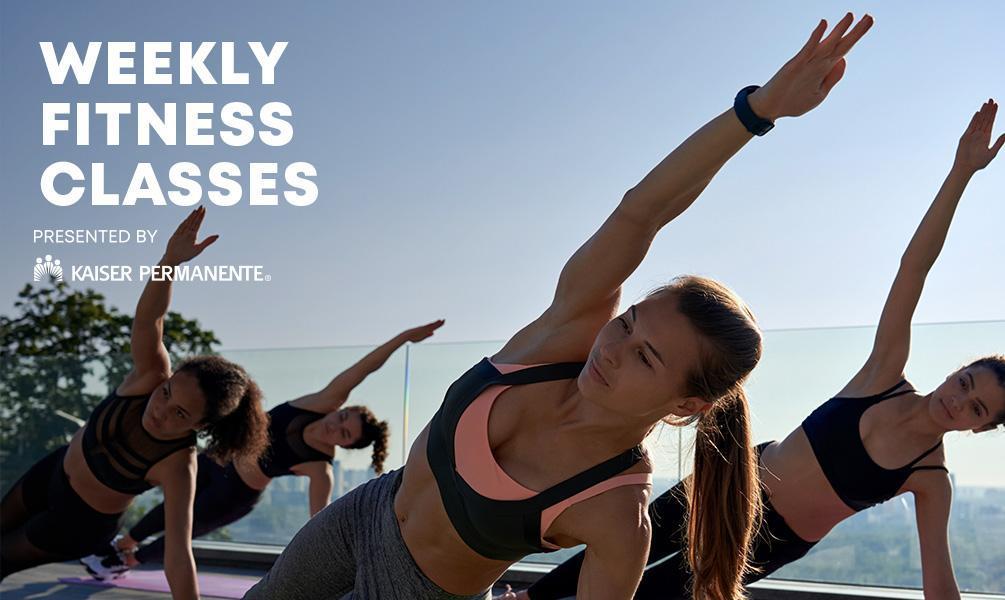 Time: Sundays: 10 a.m. – 12 p.m.  Wednesdays: 5:30 p.m. – 7:30 p.m.
August 7 (Sunday)
August 10 (Wednesday)
August 14 (Sunday)
August 17 (Wednesday)
August 21 (Sunday)
August 24 (Wednesday)
August 28 (Sunday)
September 4 (Sunday)
September 7 (Wednesday)
September 11 (Sunday)
September 14 (Wednesday)
September 18 (Sunday)
September 25 (Sunday)
October 2 (Sunday)
October 5 (Wednesday)
October 9 (Sunday)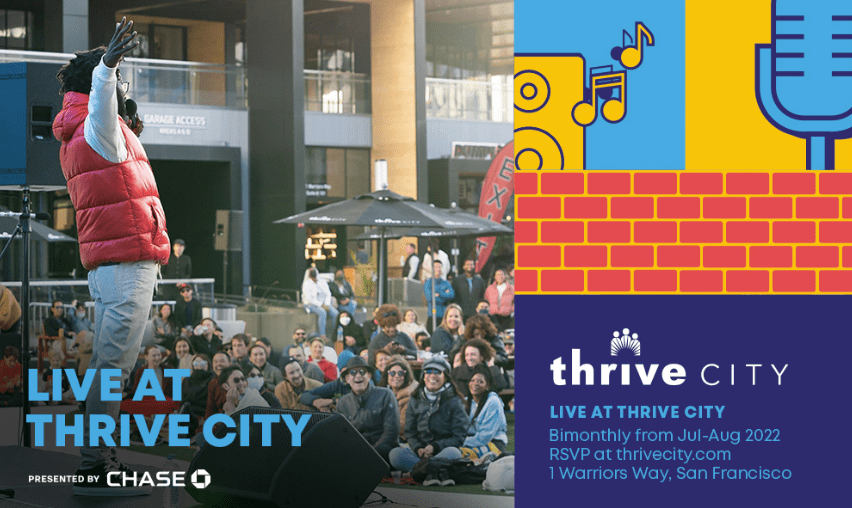 Located in the heart of Mission Bay, Thrive City is a dynamic community gathering space created by the Golden State Warriors and Kaiser Permanente to promote health and wellness in the greater Bay Area. The beautiful open-air district offers a year-round resource for families, fans, visitors, and neighbors to build community at a variety of festivals, farmers' markets, dining experiences, community events, and more.