I LOVE Fairyland; it's been our go-to place since my oldest was 18 months old. It's perfect for toddlers because it's not too big, and it's great for them to go off and have some independence. Recently I returned with a 6, 4, and 18-month-old, and all three love it there.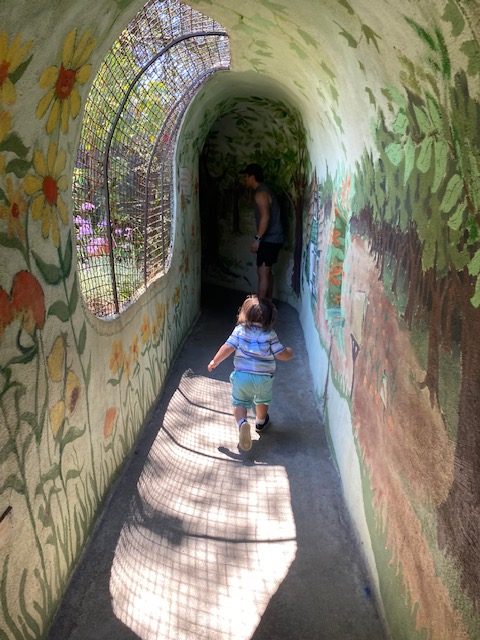 Fairyland has a cute storybook theme, with little structures and a play area my kids love to explore. From the Three Little Pigs to Alice in Wonderland, your children will love exploring this little theme park and playground. They have several animals to check out, like chickens, ducks, donkeys, and miniature ponies. A cute garden area to wander in and a large grassy field to run or bring a picnic. We also love the rides! They have a mini Ferris wheel that my four and six-year-olds can ride alone, a mini merry-go-round, and a cute train that takes you around twice. They have puppet shows, magic shows, and other performances that are different monthly.
Fairyland is an all-around great and fun place to spend the day. I love packing a picnic and letting the kids explore and play. They have many playground-type areas that give variety and help the kids bring their imagination to life. We love to go as a family or meet up with friends. We've recently become members because we love it so much.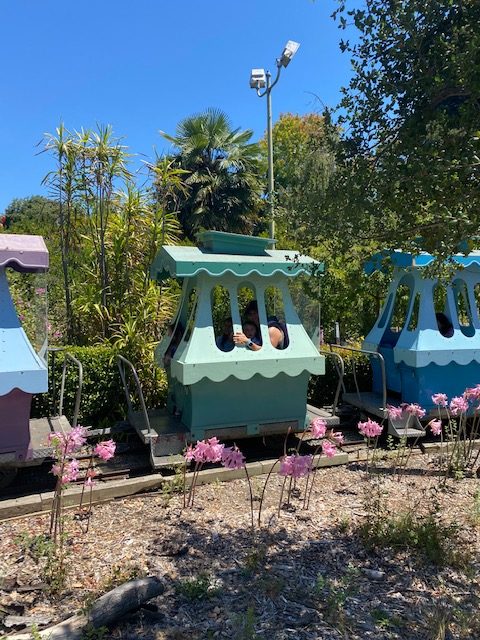 I also loved that they're an all-outdoor option for covid cautious families. We were so grateful to have Fairyland as a place to go because they have been very covid careful and still are. Now that everyone can be vaccinated, they don't require masks in the entire park, but still indoors or in specific scenarios when needed. During a time of stress from covid, I'm grateful all three of my kids can share memories at Fairyland in Oakland!