Growing up in St. Louis, a vast family surrounded me. My mom and dad had many siblings, which means I have many cousins. My dad and grandparents were very into traditions, holidays, and otherwise. The holiday traditions were the best, though. We went to the Old Courthouse to see the holiday decorations, then to the McDonalds boat – an actual McDonalds on an old riverboat floating in the Mississippi River. We baked endless cookies with grandma, watched all the holiday movies, and snuck out for long drives (and more McDonalds) with grandpa. They were the childhood memories I want to give my children.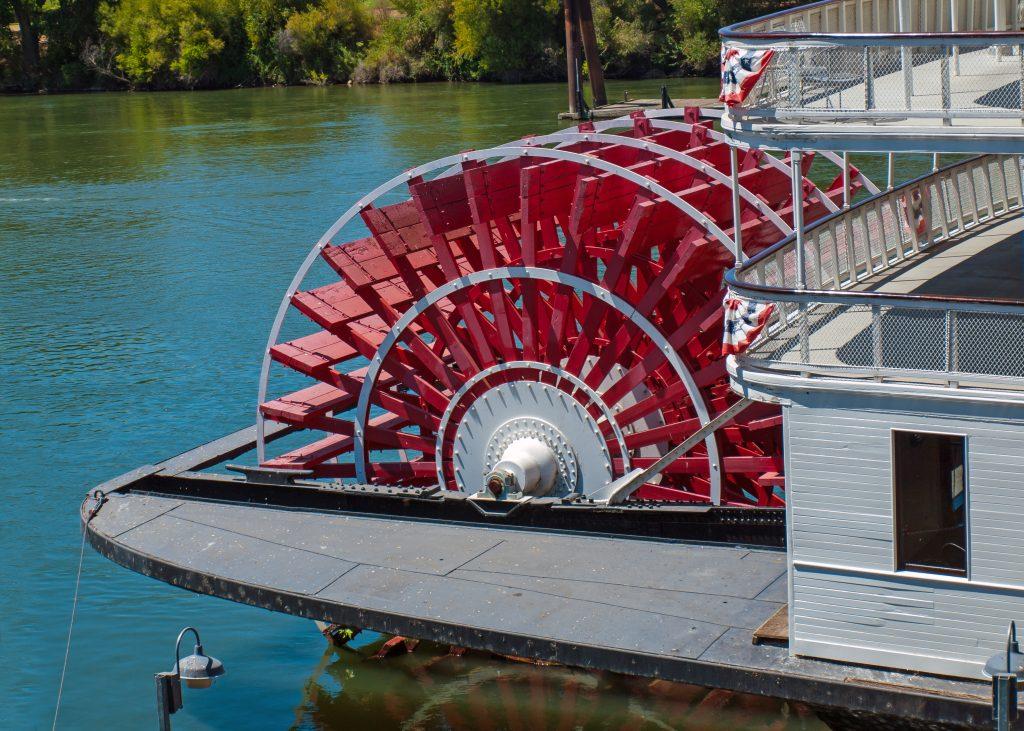 When my son was four months old, my family and I moved to the Bay Area for my husband's job. Thankfully we have two cousins in the city, but most of our family is across the country, including my kids' cousins. I wanted to find a way to make sure that we made those special holiday memories with our sons, just like those I fondly remember. Here's what we have come up with so far!
Visit the North Pole at the Lesher Center
Santa came to town in Walnut Creek and brought Mrs. Claus with him! One of our favorite things to do is visit Santa, but my kids don't love the idea of taking posed pictures or waiting in a long line. So when we saw that there was an option to "visit the North Pole" and you could make a reservation – we were in. The Lesher Center and the fabulous Fantasy Forum Actors Ensemble host Visit to the North Pole. It's an immersive experience that allows your children to visit the North Pole, specifically Mrs. Claus as she bakes cookies and Santa as he prepares for his big journey in his workshop. There is a single fee per family, and the whole visit takes about 10 minutes. There aren't any professional photos, but you can take your own. It's the perfect trip for antsy little ones who don't love the idea of the traditional Santa visit at the mall.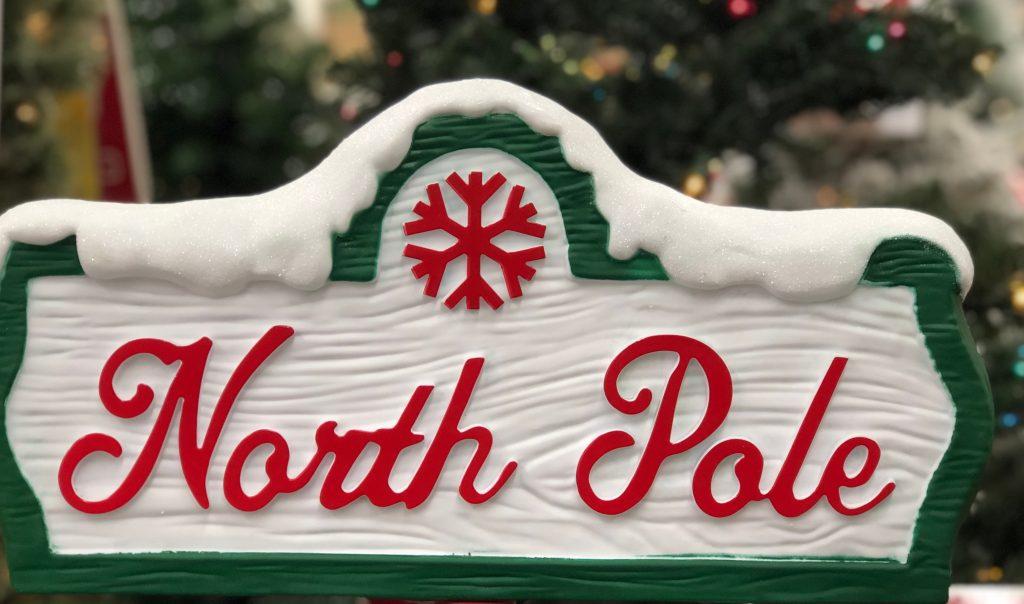 Life-sized Victorian Gingerbread House at the Fairmont San Francisco
One of the things I wanted to do most at Christmastime in San Francisco was to see the massive gingerbread house at the Fairmont San Francisco. With an eager and energetic 3-year-old and a pregnant mommy, we went to the city for a larger-than-life treat. It was more beautiful and more intricate than I could've imagined. For those interested, you can make reservations for a special tea inside the house, but viewing was enough for us. Afterward, we took a stroll to Union Square, grabbed hot chocolate (much to my son's delight), walked past the Frank Lloyd Wright building and the Gump's pop-up, watched the ice skaters zoom past, and ended with lunch with our wonderful cousins.
Driving to see Christmas lights
Now that it gets dark so early, I like to put my boys in their pj's and load them into the car after dinner so we can drive around to look for Christmas lights. We are lucky to have some decked-out neighborhoods near us, so it's quite the treat, particularly for my 3-year-old who's just discovering the magic of the season.
Holiday Movies
We are big on movie magic at our house and love holiday movies. Charlie Brown has been a guide through many occasions and is beloved by our family. Everything from The Star to The Sound of Music to The Muppets Christmas Carol is repeated throughout the season. It's been a wonderful way to tie my childhood to theirs. We get to share some of my favorite childhood movies and enjoy some of their new favorites, too.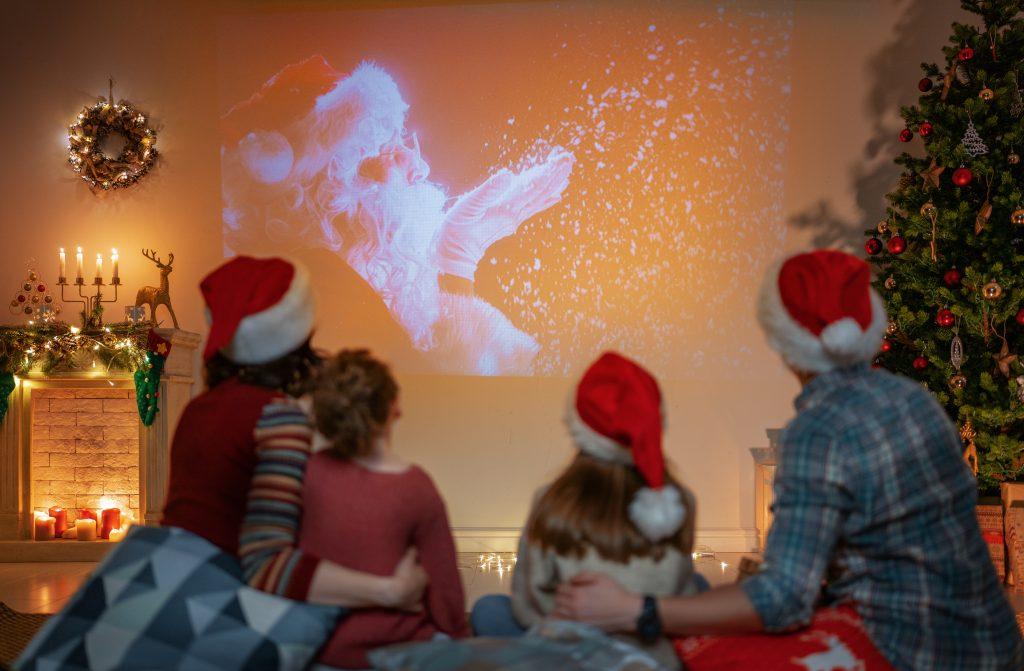 A Christmas Carol at the Lesher Center
Speaking of A Christmas Carol, this is another fond tradition I've started with my son. I lost my dad when I was six years old, but one of the memories I have of him is getting dressed up and going to the Fox Theater in St. Louis to see A Christmas Carol. He bought me a little teddy bear dressed like a ballerina that I still have to this day, and I think of that memory every time I see it. Last year, I took my 5-year-old to see it for the first time. We had so much fun and ended the day together at a little bakery around the corner. He still talks about it a year later and is excited to go again this year. Me, too!
We are fortunate to have endless venues prime for memory-making with our kids in the Bay Area, but one thing stands out to me. While they love certain places or treats or the beauty of Christmas lights, the thing that means the most is time with their family. And that, for me, is the greatest gift of all. Happy Holidays!