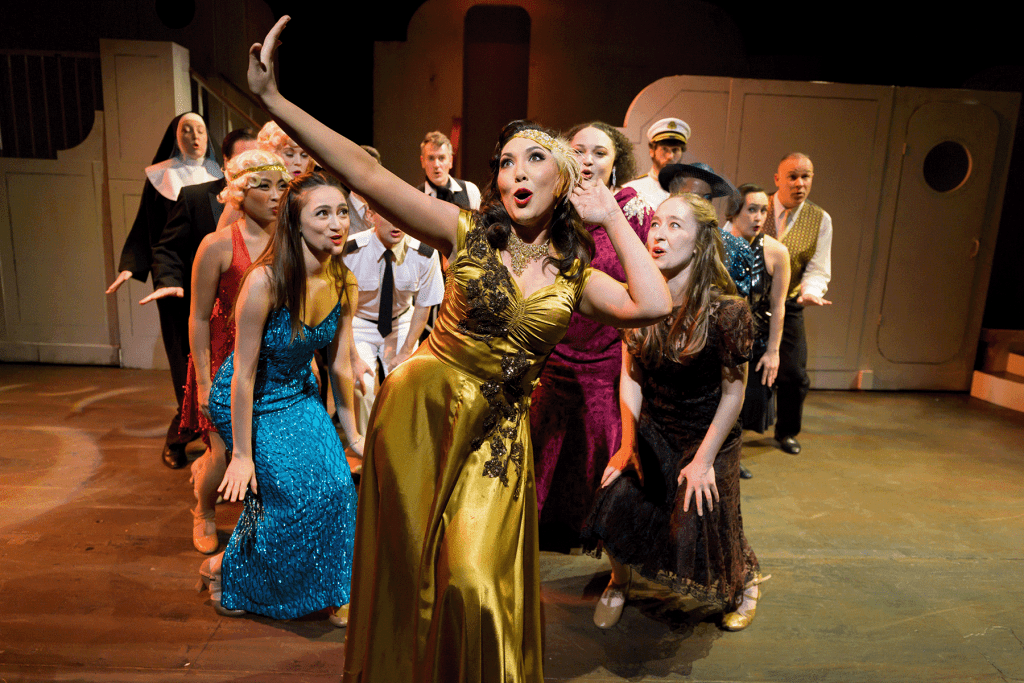 Before we had kids, my husband and I regularly attended Broadway shows. There's just something about live performances, stage sets, dance numbers, and storytelling in real time that is unmatched by any other. After we had our son, I longed for the day when he'd sit through a movie (or most of one), because that meant he may be ready to see a musical. We tested the waters by bringing him to Disney On Ice, Sesame Street Live, and A Charlie Brown Christmas with the San Francisco Symphony. He did well, albeit getting a bit restless about three-quarters through both shows. Success!
When we heard about the latest production of ANYTHING GOES by San Francisco's 42nd Street Moon, I knew this was going to be our family's first Broadway show. This perennial favorite, first produced on Broadway in 1934, has twice won the Tony Award for "Best Revival of a Musical" (1987 and 2011) and features music and lyrics by Cole Porter, an original book by Guy Bolton, P.G. Wodehouse, Howard Lindsay & Russel Crouse, and a new book by Timothy Crouse & John Weidman. Sutton Foster's my girl, and I recalled her stellar performance at the Tony Awards just over a decade ago.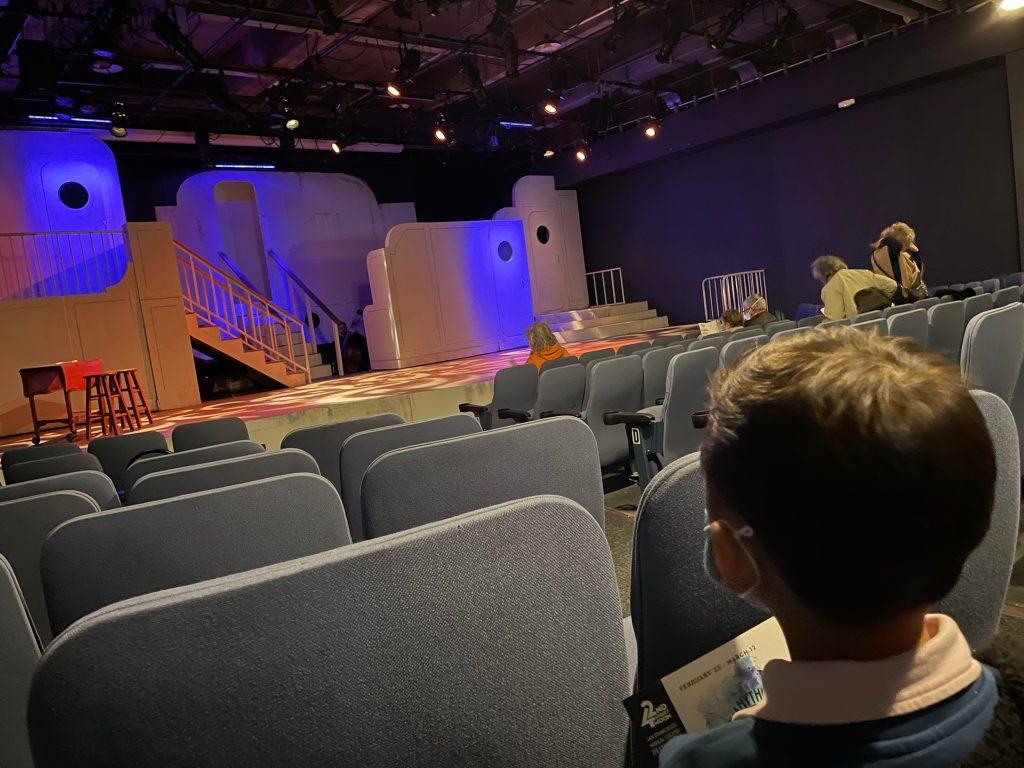 This particular production of ANYTHING GOES runs from now until March 12 and will perform at San Francisco's Gateway Theatre, a stone's throw away from the Embarcadero. The theatre is an intimate venue – all seats are close enough to see the performers' facial expressions. The romantic farce storyline follows a group of eclectic characters on an ocean cruiser with crossover plots full of lightness, laughter, and love. Couple the stories with classic songs and a whole lotta tap dancing, and our entire family – including our son – was hooked when Reno Sweeney, portrayed by the fabulous Ashley Cowl, uttered the first note of "I Get a Kick Out of You".
It didn't matter that our 5-year-old didn't catch all the banter, the cheeky disguises and the energetic theatrics of the mostly Bay Area-based cast captivated his attention. I particularly appreciated the commitment that 42nd Street Moon has taken to provide a safe and welcoming place for diverse artists to create and audiences of all demographics to experience musical theatre. The full-house audience at our show reflected the same – there were folks from all walks of life and cultural backgrounds. We were glad to have attended this performance as our very first real Broadway show as a family!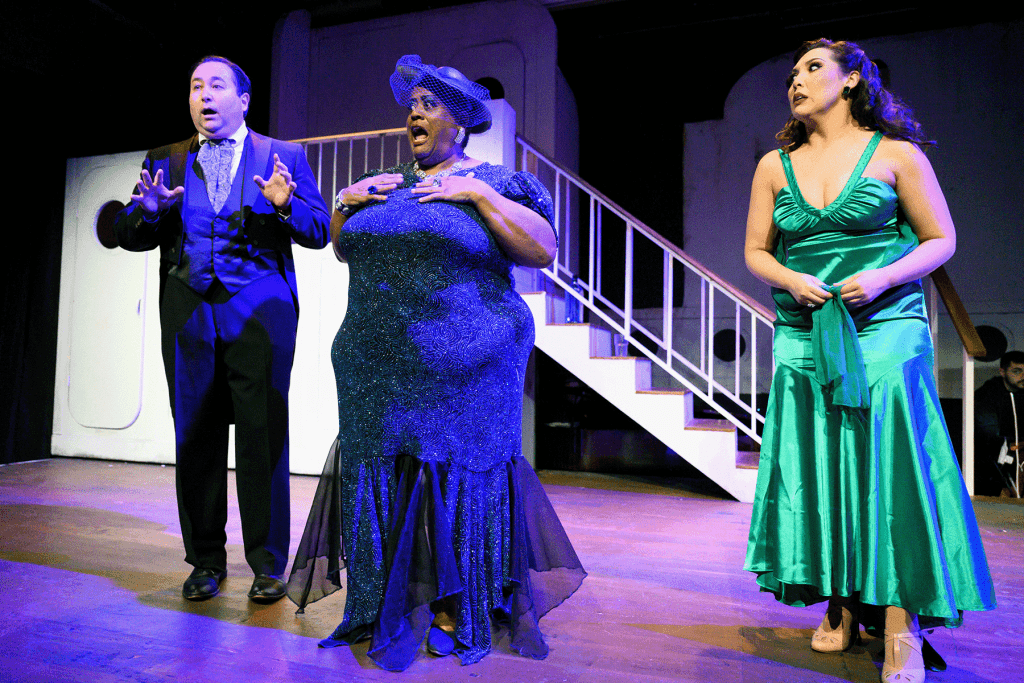 ANYTHING GOES runs about two hours and twenty minutes, including one intermission, from February 23 – March 12, 2023 at San Francisco's Gateway Theatre (215 Jackson St, San Francisco, CA 94111). Tickets range from $35 – $80 and can be purchased through the Box Office at (415) 255-8207 (Tues. – Fri., 11:00 a.m. – 5:00 p.m.)or online at 42ndstmoon.org/anything-goes. 42nd Street Moon's 2023 season will continue with MERRILY WE ROLL ALONG (March 23 – April 9, 2023), THE SCOTTSBORO BOYS (May 4 – 21, 2023) and SHE LOVES ME (June 9 – 25, 2023).