Lunar New Year Celebration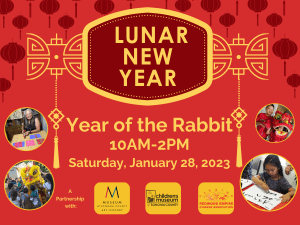 Redwood Empire Chinese Association, the Museum of Sonoma County, and the Children's Museum of Sonoma County bring you all of the wonders and joy for the Lunar New Year.
🐲Featuring Traditional Chinese Dancers. Including child participation with Lion and Dragon Dances (Performance times: 11am & 1pm)
✍Calligraphy ✂Paper Cutting 🐇Chinese Zodiac 🥁Chinese Drummers
📚Museum of Sonoma County presents: Storytelling Booth, including a history of Chinatown in Santa Rosa, CA 🏮And much MORE!!!
Event to take place at Children's Museum of Sonoma County.
$16 General Admission, Free for Members, Discounts Available
Date: January 28, 2023
Time: 10:00 am – 2:00 pm
Cost: $16
Website: https://www.cmosc.org/event/lunar-new-year/
Venue: Children's Museum of Sonoma County
1835 W. Steele Ln. 
Santa Rosa, CA 95403 United States
Phone: 17075464069
Website: www.cmosc.org
Apple Introduces New Pop Portraits Sessions at Apple Union Square in SF (January 21st)
January 21 @ 3:00 pm – 4:00 pm | FREE
Apple is launching a FREE new photography workshop in San Francisco to kick off the year.
On Saturday, January 21, at 3 pm PT, fashion, travel, and commercial photographer Anna-Alexia Basile will host a session at Apple Union Square, highlighting how attendees can play with poses, experiment with color, and explore elements of creative direction using the iPhone 14. The event is free, and registration will go live on January 10 here.
The new workshop series is part of Apple's "Today at Apple" in-store sessions. The new "Today at Apple: Pop Portraits" is a special series, taking place at select Apple stores around the country, hosted by industry photographers who will share their expert tips and tricks on capturing the perfect portrait photo with the iPhone 14 dual-camera system. Sessions will be inspired by color, personal style, and how to make your photos POP, and iPhones will be provided for use in the workshop.
Anna-Alexia is a San Francisco-based fashion photographer who has worked with various clients, including Banana Republic, J. Crew, Free People, and The Real. Growing up, she spent most of her time traveling between Italy and the US, which sparked her passion for capturing stunning images of warm bodies of water, sunshine, and all the colors surrounding her.
Experiential Art Preschool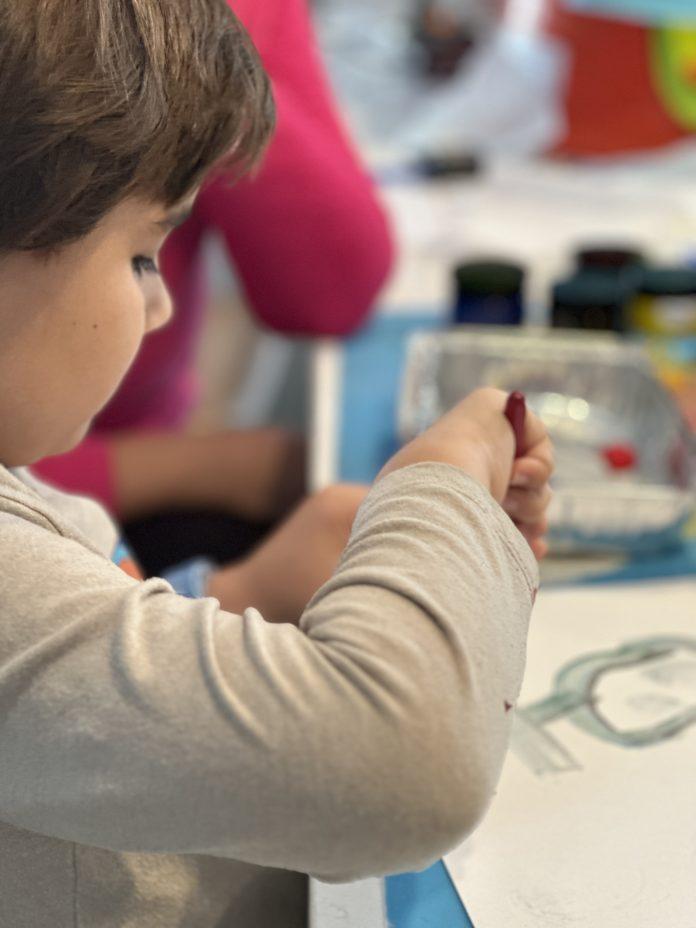 |Recurring Event (See all) | $150
In this Reggio Emilia inspired visual arts class, preschool and prekindergarten students are exposed to a variety of developmentally appropriate material centered experiences. Children will engage with art making through material exploration, song, and stories. Participants will have a choice of the type of materials they choose to explore during class with multiple material centered provocations set up each week. This allows participants to express themselves and create their own experiences. www.A-ZCreativity.org
Tomizaki's Champions Kung Fu Institute Lion Dance Performance

Come see an exciting show and celebrate Chinese New Year! 2023 is the Year of the Rabbit.
No registration required. All ages and abilities are welcome. For special accommodations, please contact the library with 72 hours' notice.
Details
Date:  January 17, 2023
Time: 6:30 pm – 7:30 pm
Website: https://ccclib.bibliocommons.com/events/63753fe876abac2f004ac1d2
Venue:Plesant Hill LIbrary
2 Monticello Avenue 
Pleasant Hill, CA 94553 United States
Phone: 925-646-6434
Website: www.ccclib.org
IlluminOdyssey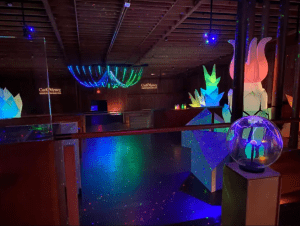 CuriOdyssey announces the return of IlluminOdyssey's Science of Light exhibition–a family favorite! In its sixth year, this immersive installation features several classic exhibits and several new offerings. This beloved tradition historically attracts over 40,000 visitors during its November-January run. The fantastic exhibition will thrill guests with fascinating works of interactive luminosity and kid-friendly glowing art.
All facets of this family-friendly exhibition focus on the beauty and characteristics of light housed in nearly 8,000 square feet of space on four levels of CuriOdyssey's Redwood Hall.
IlluminOdyssey offers visitors multiple chances to become scientists for a day. Create luminous line drawings. Use hands as stencils to freeze shadows. Observe complex glowing wave patterns. Create a surprising mosaic or animate a three-dimensional sculpture. Learn about light, photoluminescence, color, additive light mixing, waves, fluorescence, fluid dynamics, subtractive color mixing, and geometry.
Admission includes IlluminOdyssey.
Mention this ad to win a free membership.
Harlem Globetrotters 2023 World Tour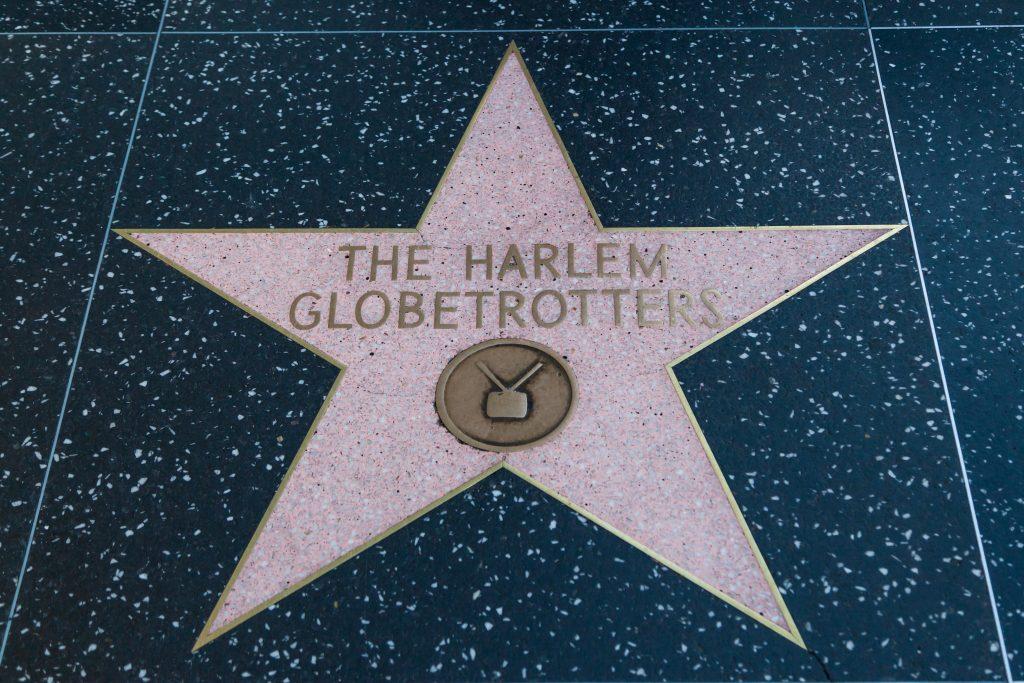 January 15 @ 11:00 am – 2:00 pm | $36 – $162
The Harlem Globetrotters 2023 World Tour, presented by Jersey Mike's Subs, is coming with a game like never before! Your favorite Globetrotter stars are bringing out their amazing basketball skill, outrageous athleticism, and a non-stop LOL good time. Join the Globetrotters as they go head-to-head against the Washington Generals, who will stop at nothing to try and defeat the world's winningest team!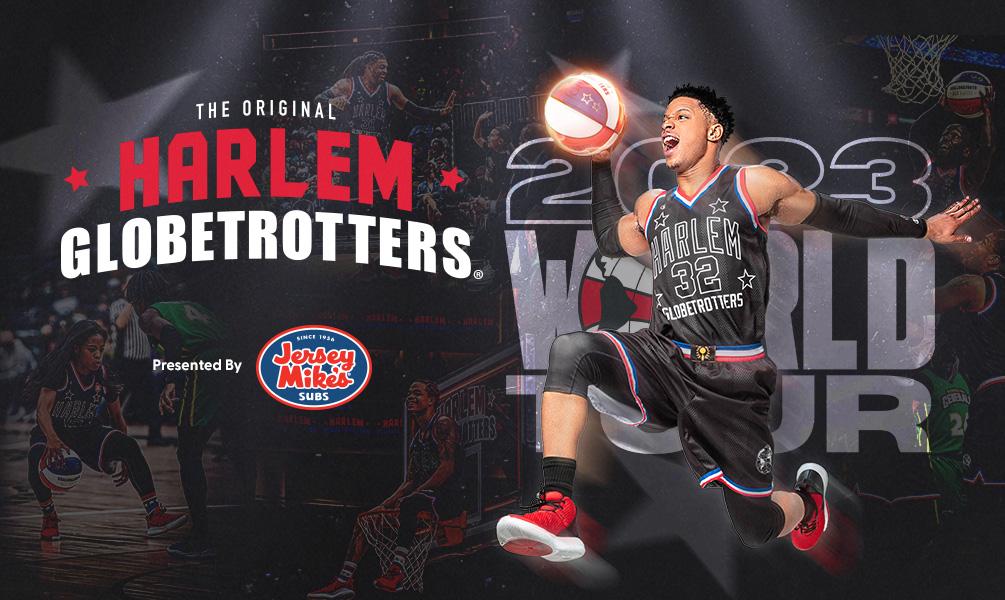 As the Harlem Globetrotters near their 100th anniversary, we recognize that they have contributed immeasurably to the growth of basketball. Through their artful athleticism and unprecedented moves, this team shares the game through an inclusive gameday experience for the whole family! The Globetrotters welcome fans at the Chase Center to join them for an interactive gameday packed with one-of-a-kind premium offerings.
The World-Famous Harlem Globetrotters
The originators of basketball style are dynamic athletes and influencers of today's game. The team has showcased its iconic brand of basketball in over 124 countries and territories across six continents since 1926. Proud inductees into the Naismith Memorial Basketball Hall of Fame, their mission continues to advance the game of basketball and deliver exciting and interactive entertainment to the world. If you have ever seen a jump shot, slam dunk, or half-court hook shot, you have witnessed the creative moves made famous by the Globetrotters. The Harlem Globetrotters International, Inc. is a subsidiary of Herschend Enterprises, the largest family-owned themed entertainment company in the U.S
Empower ME Basketball Camp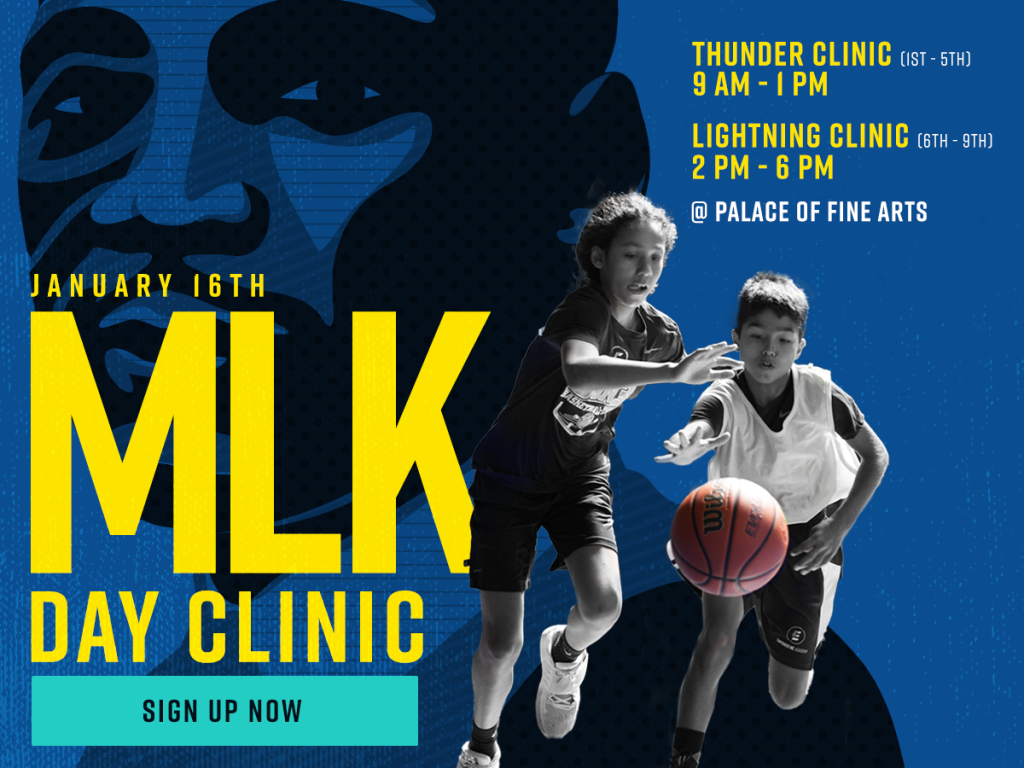 The MLK Day Basketball Clinics hosted by Empower ME Academy, a social enterprise founded in San Francisco, is an experience like no other. Students 1st to 9th grade will participate in carefully planned drills while being pushed and motivated to become better and mentally empowered. The program focuses on skills development, competitive drills, athletic training, stop-and-learn scrimmages, yoga, and visual feedback. Financial aid is available. Register until January 14.
Date: January 16, 2023
Time: 8:00 am – 5:00 pm
Cost: $100
Website: https://www.empowermeacademy.net/clinics/
Tomizaki's Champions Kung Fu Institute Lion Dance Performance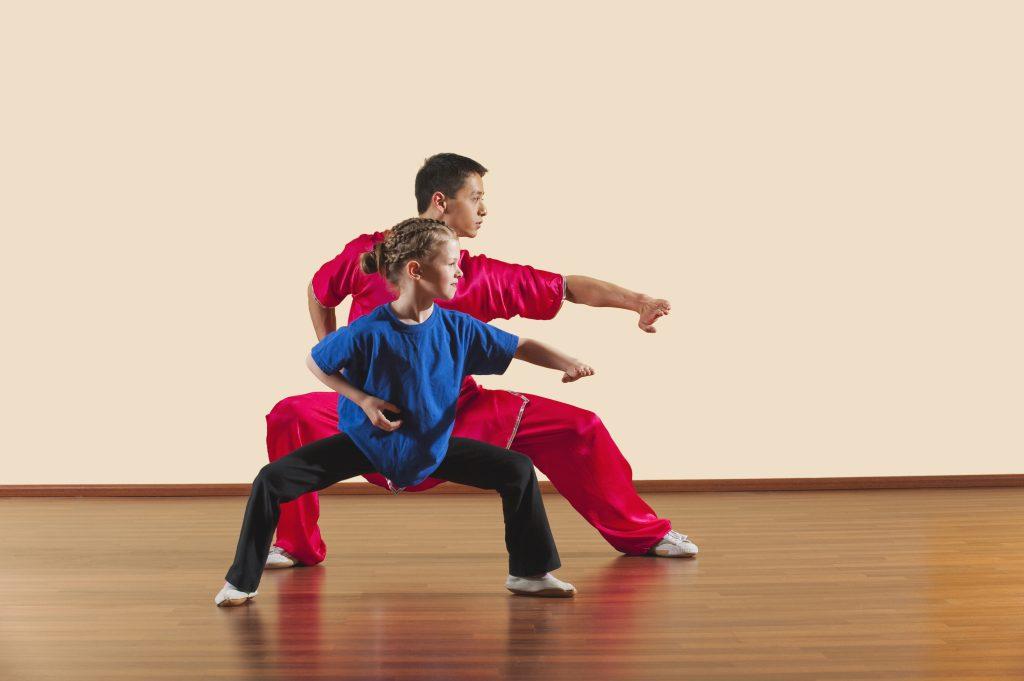 Come see an exciting show and celebrate Chinese New Year! 2023 is the Year of the Rabbit.
No registration required. All ages and abilities are welcome. For special accommodations, please contact the library with 72 hours' notice.
Date: January 17, 2023
Time: 6:30 pm – 7:30 pm
Website: https://ccclib.bibliocommons.com/events/63753fe876abac2f004ac1d2
Venue: Plesant Hill Library
2 Monticello Avenue 
Pleasant Hill, CA 94553 United States
Phone: 925-646-6434
Website: www.ccclib.org