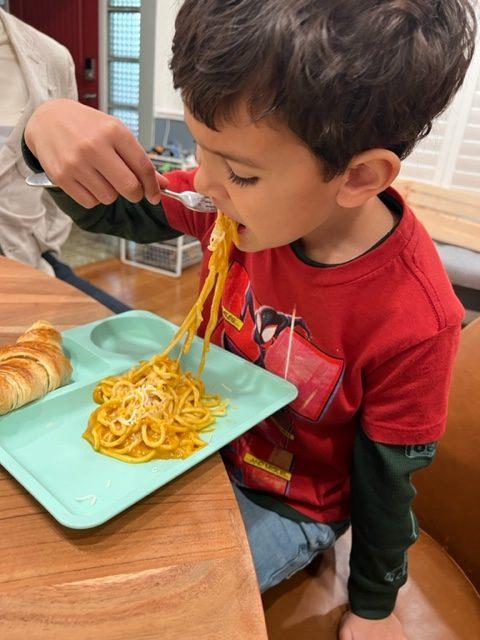 I'm a busy mom of two-grade school-aged boys, a president and co-founder of a non-profit, and a working writer. I work extra hard during the holidays to make these facets of my life pop with holiday cheer. One of the new events I'm planning this year is a board-member appreciation dinner party I'm hosting in my home. While the guest list is only a little under ten people, I want it to be filled with holiday joy and fantastic food. 
As a curator, I'm focused on making my holiday decor pop and bringing something special to my dinner menu. How better to show the people that I count on all year-round a little appreciation than to present something delightful to taste and enjoy? 
I love planning savory dinner parties in the winter, because it feels right. When I think about savory menus, I think about loaves of bread, hearty soups, tasty charcuterie boards, and winter fruits like figs and pomegranates. I think about cheese, slow-baked garlic spreads, and dark chocolate. I think about warm drinks and fireplaces. Mostly though, I think about how to plan and execute a dinner party that is both fancy enough to be considered holiday-chic and casual enough to be for friendship and warmth. 
Here's what I've done so far to streamline my dinner party.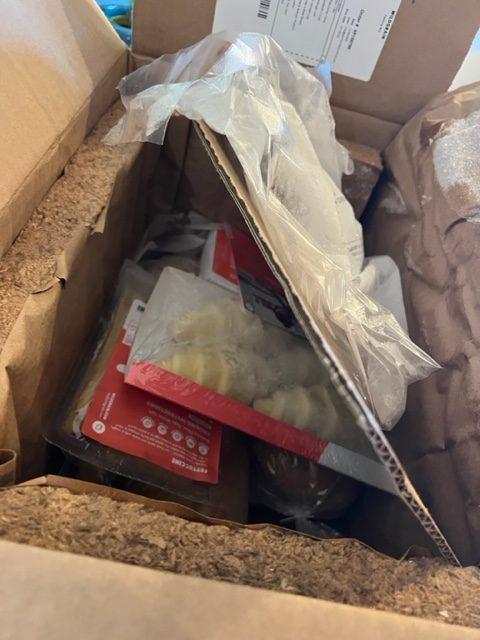 Instead of buying food staples the day of the party, I bought frozen food early and stored it ahead of time. This year I discovered Wildgrain – a subscription brand that offers whole grain bread like real-sourdough, hand-cut pasta, artisanal pastries, and more. I received several loaves of bread (including sourdough) in my first frozen subscription box. Although this food box is for my dinner party, I tried the fresh tonnarelli and croissants the day the box arrived. First, I didn't have a dinner plan, and second, I wanted to test the products before the event.
This isn't a review on their website, but I will give them five stars if they're looking for one. That's because these aren't your typical croissants or pasta; they came frozen, and as soon as I cooked them, they tasted as if I had made them from scratch. While I won't be able to fool my board of directors into thinking I've learned how to make pasta and bread from scratch, I feel confident knowing that my dinner menu will taste as if I had.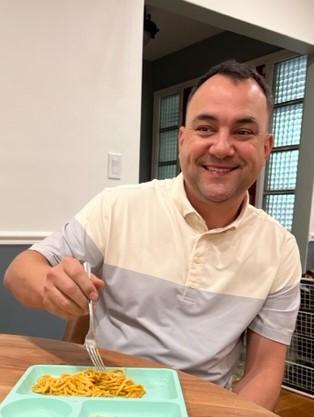 Here's a picture of my husband pretending to believe me when I told him I had learned how to make pasta that morning. He might not have believed me, but he's happy with the pasta!
I made a simple tomato bisque base to go with the tonnarelli, and my kids loved it. My youngest son had the tonnarelli without the sauce because it's delicious on its own but also because he's big on autonomy.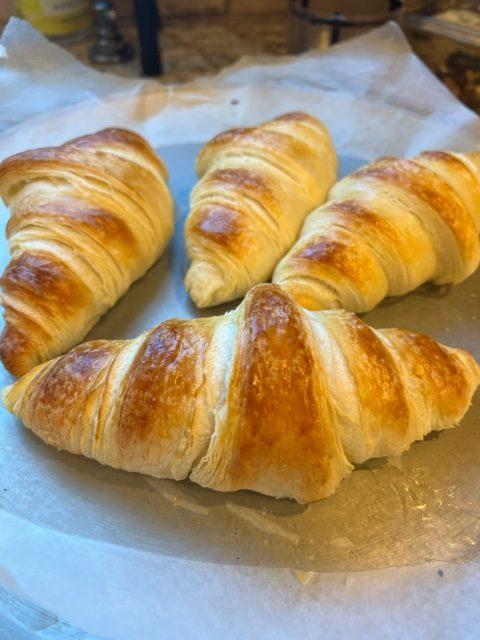 Besides the dinner menu, I've learned to curate my holiday decorations with as few traditional holiday themes as possible (Santas, Christmas trees, elves, etc.). I love monochromatic colors with pops of reds and greens instead. I love wooden nameplates (names written in with sharpie) and cloth napkins I can use year-round. I love scented candles that won't ruin the food aroma and holiday music, a.k.a. all things Mariah.
More importantly than this one dinner party, as I plan ahead into 2023, I've decided to continue with Wildgrain. The quality of the food and the health benefits to my family far outweigh any store-bought products I've tasted in the past.
If you're interested in photos from the dinner party, follow SFBAM. I'll post pictures and photos of the Wildgrain menu items, as well as pictures of my guests in their holiday bests.