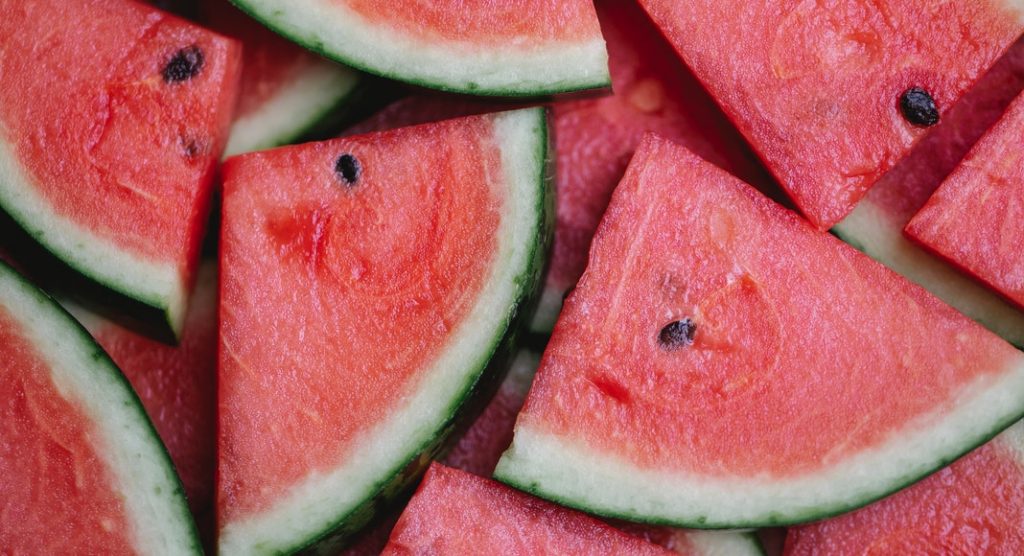 Watermelon season is here, but it sure doesn't feel like it in San Francisco. As I write this, I am wearing my baseball outfit of San Francisco Giants tee, warm up jacket, and matching orange leggings. Like baseball, watermelon is synonymous with summer for me. Rather than offer another spin on my beloved watermelon salad recipe for National Watermelon Day on Tuesday, I wanted to try something else, something more child-friendly for my finicky eating children and yet customizable for me and the hubs.
My inspiration for this watermelon recipe is the highly addictive, frozen ice treat, Lindy's Italian Ice. Ilse can eat through a whole box in under a week, and it sells out quickly at our neighborhood grocery stores, especially the lemon one. My solution: make our own. Easy. Fast. Tastes like summer.
Watermelon Ice
Ready in 10 minutes
Makes 2-2 ½ cups
Ingredients
2 cups cubed seedless watermelon, frozen

1 tbsp or more of Corn Syrup or honey, to taste

Freshly squeezed juice from one lemon or lime

¼- 3/4 cup cold, filtered water, as needed to loosen mixture

⅛ tsp kosher salt

Optional Adult Version, 1 tsp. Vodka or white rum
Preparation
Place watermelon, corn syrup,  lemon juice, water, and salt (and optional vodka/rum) in a food processor and process on highest setting until smooth. 

Mixture should be thick and smooth, like sorbet. If runny, transfer to a freezer-proof container and freeze for at least two hours.  

When ready to serve, scoop in your vessel of choice and enjoy.
Recipe Tips/Ideas
The addition of vodka or white rum helps inhibit the formation of ice crystals, keeping the treat scoopable versus rock solid when frozen. If omitting the alcohol, just allow the treat to warm up on the counter in its freezer container for 5-10 minutes. 
Change it up: Add fresh herbs, like mint or basil.  Swap out the melon for another frozen  fruit of choice to make another fruit ice flavor.
For an adults' only version, increase the alcohol to 1oz-2oz (or more if you like) and keep in a separate, labeled freezer container. Mmm . . .  frozen Watermelon Margarita or Mojito anyone?