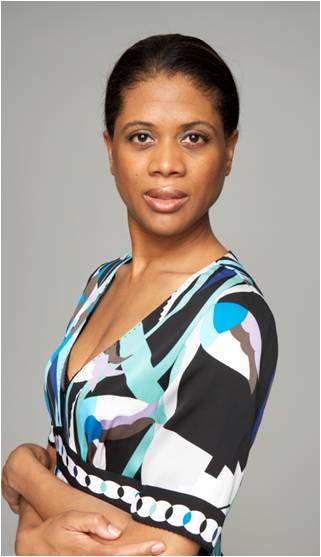 Editors note: This is the third of a 3 part series featuring Robin Wilson and her role as a mother, entrepreneur, and leader in the global design industry. She is an Ambassador to the Asthma & Allergy Foundation of America.
---
Robin has found that her path to the design world has been more of a zigzag than linear. She has also discovered that her success is due in part with her ability to ask for help and not be a superwoman. That help may come in the form of a "mom's helper" a few hours a day or week to help with chores and personal errands or it may come from the fact that she has taught her child to be a helper at home (e.g. emptying smaller trash cans, collecting dirty laundry, and the like).
Her accomplishments in the design arena are notable, especially for a woman of color. She is a two time #1 Amazon bestselling author and has been featured on multiple news segments as an expert on eco-friendly design and allergy-focused segments. She has hosted an LX-TV Open House segment for Earth Day and been featured on HGTV's "Selling New York", among other television programs. Recent profiles include Inc. magazine, Bloomberg, NPR and NY Business Journal discussing brand trajectory.
Her journey has been anything but easy. She was disheartened many times by the pushback she received from other women so she sought support in family and friends. Despite her accomplishments, she has still struggled to get funding and backing for her line of products. She has not let that stop her though. During our time together, she said that if moms have a product idea that could be a game changer that they should go for it. It is a good time in the industry to pursue those dreams.
Giving back is extremely important to Robin. Her company supports domestic violence shelters throughout the country by providing her Clean Design Home products to the shelters. For Robin, it is important to care for women and children who need help.
Robin left me with many pieces of advice but this was my favorite, so I will leave it with you as well; struggles, while uncomfortable, are important. It is through our struggles that we learn to appreciate our accomplishments.
---
In 2010, Robin became the 2nd black woman with products sold at Bed Bath & Beyond. One year earlier, she became the first woman to have a line of custom cabinetry sold nationwide at 400 retail shops – with licensed brand sales over $82 million (wholesale). She launched a custom furniture line at the 2013 International Contemporary Furniture Fair (ICFF). She was named a brand ambassador for Panasonic USA and partnered with a leading pharmaceutical firm to create a national media campaign as an expert on clean design for a hypoallergenic lifestyle.
Her interior design work has included the White House Fellows office, President Clinton's Harlem office, Laureate Park/Lake Nona developer work and numerous private residence projects across the United States.