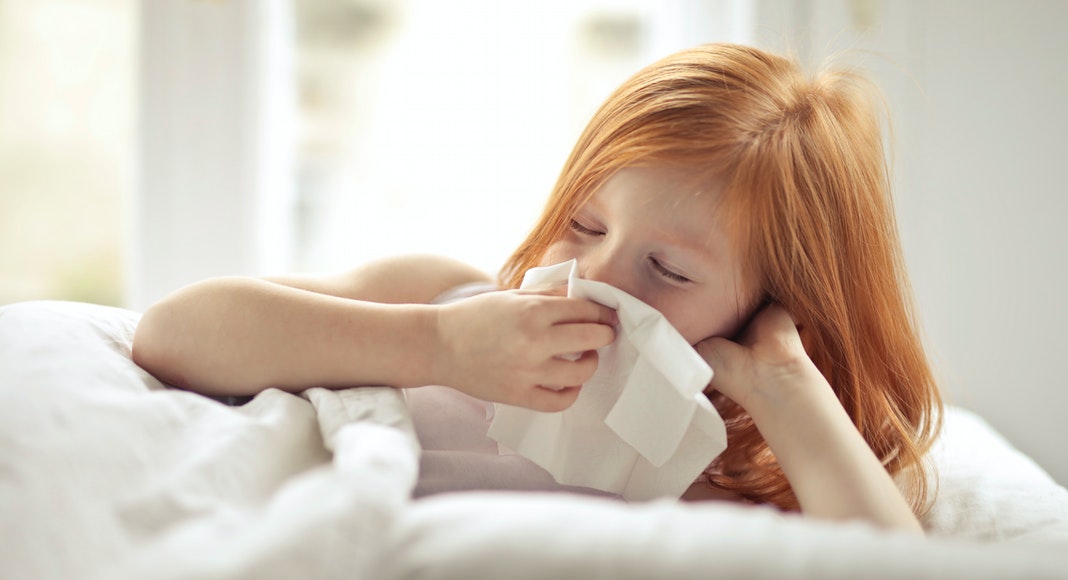 I'm a pediatrician and as we move into the cold and flu season, I'm getting more and more calls from parents that start with, "I wouldn't usually call, but…COVID." Parents are struggling to know what to do when their child is sick. Should they keep them home from daycare or school? Do they need a test?  It's hard to believe that the novel coronavirus, SARS-CoV-2, which causes COVID-19, emerged less than a year ago. The amount of new information is astounding, but there is still so much to learn. In particular, information regarding COVID-19 in children has been limited.
Initial observations that children were less likely to contract and transmit the virus are now being challenged by newer studies. The American Academy of Pediatrics and Children's Hospital Association report over a million total pediatric cases in the US with over 150,000 new pediatric cases in the week before Thanksgiving, which is a 29 % increase in new cases over the prior 2 weeks. It is likely that the number of pediatric cases is undercounted as up to 30% of kids may be asymptomatic and those who have symptoms are much more likely to have mild symptoms than adults. Children may also present with different symptoms than adults. They are less likely to have a fever, cough, or shortness of breath.  A simple cold or a little stomach upset could easily be COVID-19.
The AAP and CDC recommend that if your child has fever (temp of 100.4 F or above), shortness of breath, cough, chills, muscle pain, headache, sore throat, new loss of taste or smell, congestion or runny nose, nausea, vomiting or diarrhea that you keep your child home and call your pediatrician. Most of these symptoms are not specific to COVID-19 and could be any number of common childhood ailments. Additionally, if a child has close contact with someone known or suspected to have COVID-19 it is recommended that they should be kept home. If your child becomes ill your pediatrician can discuss their symptoms and help you to arrange for appropriate evaluation and testing.
The amount of time a child will have to be home from school or childcare is variable depending on several factors including: whether there was a known COVID-19 exposure, their symptoms, and their COVID-19 test results. It can range from a few days in a child with no known COVID-19 exposure whose COVID-19 test is negative to 2 to 3 weeks in an exposed child who develops symptoms at the end of their initial quarantine.
Unfortunately, because even the best tests currently available for COVID-19 are not perfect, a negative test does not shorten the exclusion time for a child with known exposure. Unexposed children with symptoms, but with a negative test result should stay home until they are fever-free without medication for 24 hours and their other symptoms are improved. Your child's pediatrician and the public health department will advise you on how long to keep them home.
As a working parent, I understand how disruptive it is to have your child home sick, particularly with childcare and family support options limited by the pandemic. We are all suffering from COVID-19 fatigue, but with infections on the rise, we have to keep doing our part to reduce the spread by wearing masks, maintaining social distancing, and washing our hands.  If your child is in daycare or school, please keep them home when they are sick, even if the symptoms are mild. If you are unsure, call your child's doctor.  With recent good news on the COVID-19 vaccine development front, there is renewed hope that this pandemic won't last forever.
By Dr. Allison Goodyear, a pediatrician at Pacific Pediatrics in San Francisco
---
The information on this website is not intended or implied to be a substitute for professional medical advice, diagnosis, or treatment. All content, including text, graphics, images, and information, contained on or available through this website is for general information purposes only. Always seek the advice of your physician or other qualified health care provider with any questions you may have regarding a medical condition or treatment and before undertaking a new health care regimen. Never disregard professional medical advice or delay in seeking it because of something you have read on this website.