In the last eight weeks, my boys have participated in four summer camps; Spanish camp, soccer camp, music/band camp, and golf camp. It's been fun and exhausting for various reasons. As a reprieve, one afternoon, in between camps, we decided to try something completely different. We tried Créatif in Pleasanton.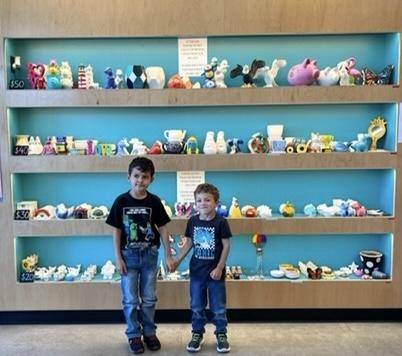 As we walked into the Pleasanton location, we saw a beautiful space where art meets technology. This modern space is contemporary and designed with unique art throughout. As I looked around, I noticed iPads with instructions and canvas how-tos. My imagination peaked just by the aesthetics; the kid's imagination was beaming through their smiles.
To the left of the front door was a wall full of blank ceramics ready for us to choose from. To our right was a wall filled with already painted creations by the staff that was on display for inspiration. The best part? My kids debated over molds, materials, and style, but more importantly, I noticed that they chose their items together. I think they were excited not to be kicking soccer balls in direct sunlight; nonetheless, they were ready to paint!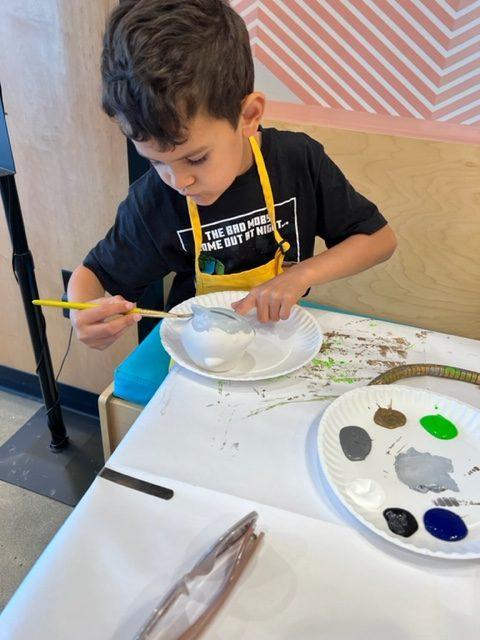 Once we had chosen our items, the staff at Créatif walked us through our paint options and equipped us with aprons. Sure, I could have sat this one out, but I decided to have a little fun. My four-year-old chose a wooden snake, while my six-year-old chose a ceramic shark. I decided on a small vase I've used as a makeup brush holder. We had a great time confirming color combinations, and that pink paint in a puddle of black paint does not make pinker paint.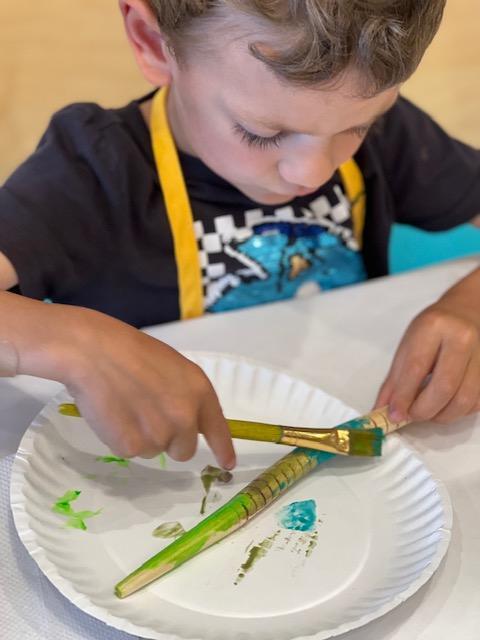 Towards the end of our visit, we discovered that Créatif hosts birthday parties, adult painting parties, and a summer camp for kids! We'll be planning on joining them next summer, and if the kids let me, I plan on bringing a few friends.