Elephant and Piggie is a family favorite, not just a favorite, and it's our FAVORITE FAVORITE! I become an actor when I read their stories and genuinely laugh at all their adventures. My oldest daughter's first book she ever read (well memorized at 4!) was, Let's Go For a Drive. So, we LOVE Mo Willems and look forward to finding stories we haven't read before.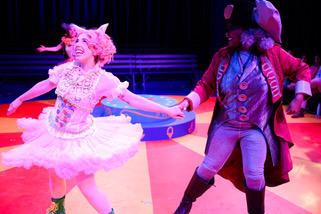 Our good friend invited us to The Bay Area Children's Theater to watch Elephant and Piggies, We Are In A Play, and we were SO excited! I have never been to The Bay Area Children's Theatre before, and my kids have never seen a play. We planned to have my older girls and I go to the play. But with their little brother's separation anxiety, I didn't think he could be apart from me. He is 19 months old, and I was worried he wouldn't be able to come, but the good news is he can! Not only is the show recommended for all ages, but children under 2 are free and don't need a ticket. Then I realized my husband would be missing out as well. Disappointed, I emailed to see if there was a way we could get him into their sold-out show, but we lucked out, and the day of, there were a few cancellations, so I was able to snag him a ticket! I was a little nervous since it was our first play with everyone, but more excited for the opportunity to see this play.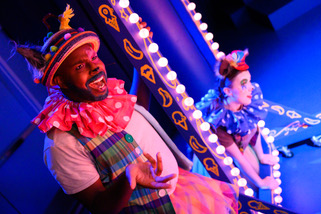 I had to explain to my girls that the characters were people playing dress-up and pretending to be Piggie and Elephant. I am glad we had that conversation because I think they were expecting "THE" Elephant and Piggie to be there. But even with that difference, the actors were phenomenal! The theater is intimate, so it's easy to see everything, and you can feel like you are in the show. Without spoiling the show, they had their twists on some of our favorite stories, and I could see my girls mouthing the words and truly enjoyed the entire show. My 19-month-old was also very interested and watched the whole time. The show was about 50 minutes long, which was perfect because as the show ended, he was ready to jump out and meet Piggie and Elephant! My husband and I also enjoyed the show, as we remember all their stories and genuinely find them silly, and the actors did such a great job.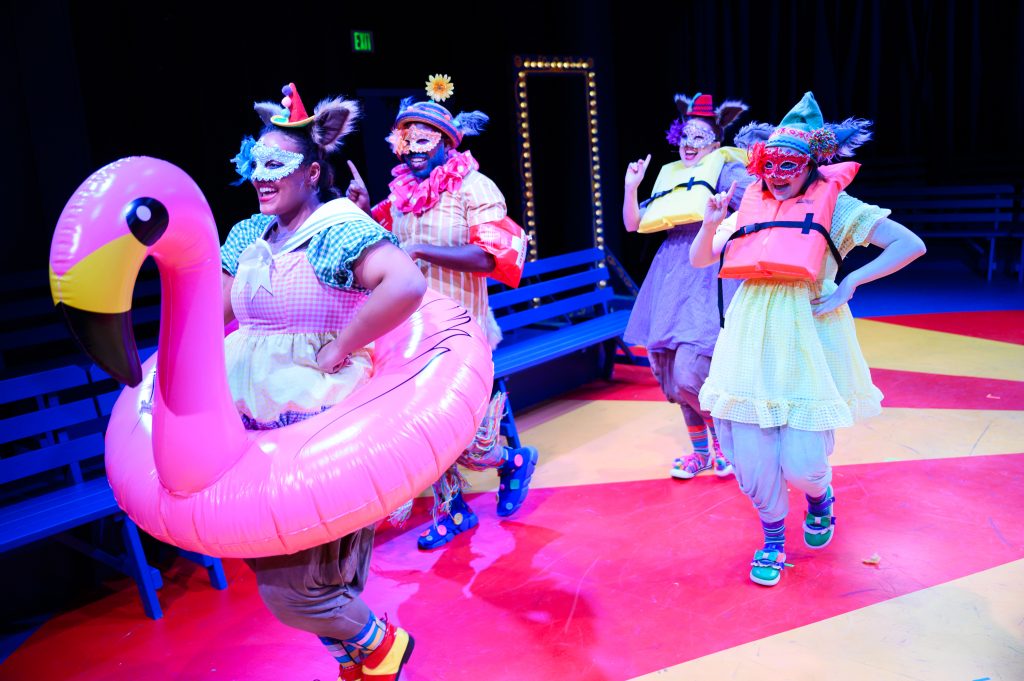 Our family enjoyed watching this play, and I am so happy they had the experience of seeing a live performance. I think it encourages children to explore books with a whole new imagination because we often stick to character images and knowing that anyone can "be" Piggie or Elephant gave them much more excitement to pretend to be them when they got home. I also do believe that all ages could enjoy watching this performance. It was exciting but not too crazy or loud. It was engaging and kept all my children entertained. I am also excited to find The Bay Area Children's Museum because they offer a lot of other plays and are also very covid cautious. I haven't taken my 19-month-old indoors for a public event but was pleased with their covid protocols, vaccination/negative covid tests, and mask requirements. I hope you'll consider this for one of your family outings, as we won't forget it!