As a mom, finding the time to shoe-shop is no easy task, let alone keeping up with the latest trends! At the same time, your choice of footwear can make or break an outfit, so having a solid footwear collection is a must.
Fortunately, some timeless shoe and boot styles will always be en vogue. Let's take a look at five must-have women's footwear options every stylish mom should have in her closet.
Neutral Booties
In the world of women's fashion, few accessories are as revered as a solid pair of ankle booties! You can wear them all year round, and they're appropriate for all but the most formal of occasions. Pair them with a breezy dress on those warm days at the park or with your favorite cropped skinny jeans on brisk days exploring the city's vibrant nightlife. Wherever life takes you, you can always depend on your booties to keep you looking fabulous and feeling comfortable.
White Sneakers
A clean pair of white sneakers will always be an effortlessly chic option. You'd be hard-pressed to find an outfit they don't elevate! Whether you prefer something sleek or chunky, your trusty white sneakers will always add that extra pop that brings an outfit together. Wear them with a patterned mini or midi skirt for a classic look, or rock them with your favorite jeans for a casual vibe.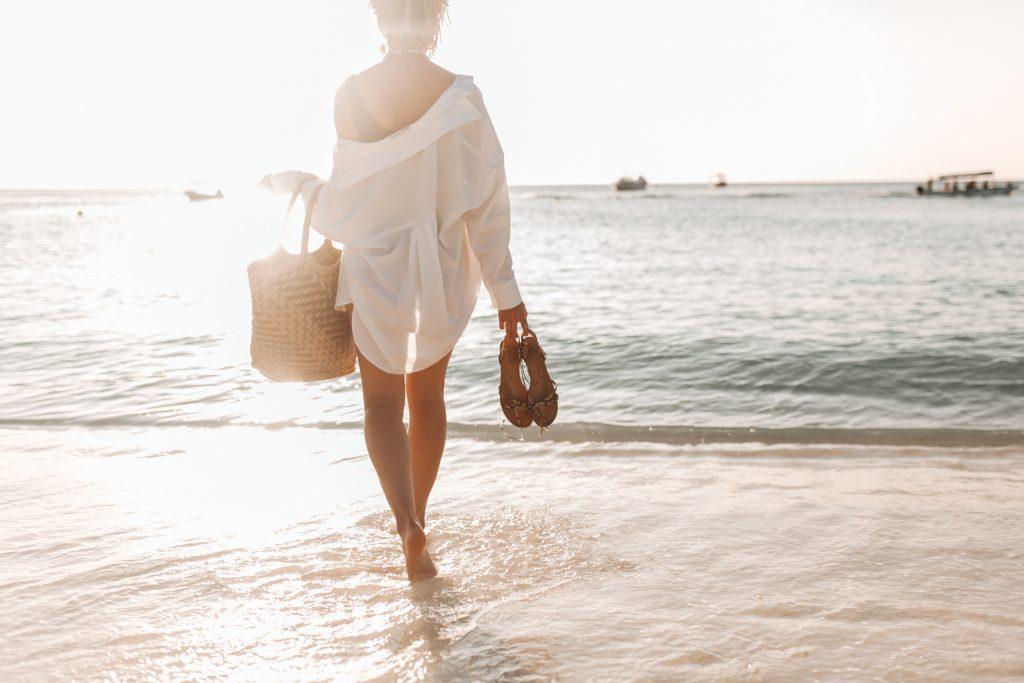 Brown Slide Sandals
It's time to toss those old flip-flops and upgrade to a high-quality pair of brown slide sandals. On those sunny San Francisco days, it's nice to have a fashionable footwear option that keeps your feet cool. Although they're limited to warm-weather wear, a quality pair of slides is a surprisingly versatile option for women's footwear. Whether you pair them with ankle jeans, a skirt, or a dress, you're going to look fantastic!
Ballet Flats
You don't have to frequent the San Francisco Ballet to appreciate the endless versatility of ballet flats! Whether you're gliding across the dancefloor or grabbing a bite with friends, ballet flats offer a minimalist elegance that works with any ensemble. They're often compared to loafers, only without the unnecessary tassels and much more feminine appeal. Sliding them on and off is a breeze—sometimes the simplest and easiest things in life are best, especially for busy moms!
Tall Boots
Are there any other accessories as fierce as a pair of knee or thigh-high boots? Doubtful! If you're ever in a fashion rut, some tall boots will have you feeling runway ready as soon as you lace them up. Tuck your skinny jeans inside them for a bold aesthetic on those chillier days, or pair them with an evening dress for a look that's undeniably sultry.
Shop Around Online to Find the Perfect Pair
When you have kids, spending the day strolling Union Square and window shopping for a new pair of shoes is rarely a realistic possibility. However, these days, shopping for shoes online is easier than ever, especially with this handy guide to get you started. Treat yourself to something special—you deserve it!