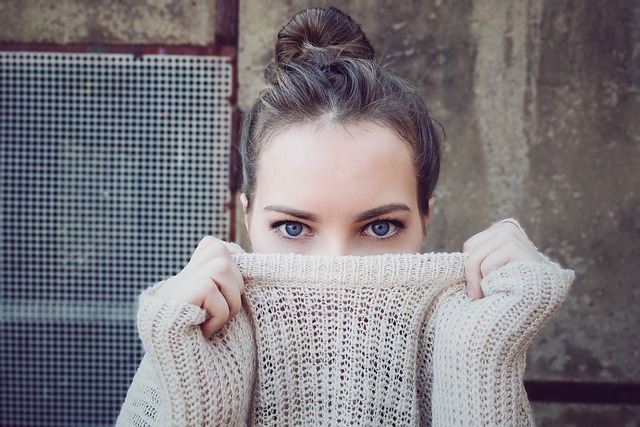 If you search #mombod on Instagram, you'll come up with 845 thousand posts. Among these, you'll see the typical before and after shots of women who have obviously under-eaten and over-exercised to attain washboard abs. I want to immediately unfollow the accounts that share these kinds of posts for their diet culture obsessed "advice" for new moms. I want to virtually light these types of posts on fire for all of the damage they are doing to new moms who are comparing themselves to unrealistic and unhealthy ideals.
Taking back the #mombod
However, there is a glimmer of hope. Every once in a while, you will see moms, uncomfortable and brave, posting pictures of themselves in bathing suits—moms with stretch marks and scars, cellulite, bigger breasts, less perky breasts, squishier thighs, and bigger stomachs. For example, @lindsboere posted a pic of herself in a bathing suit with this caption: "well, my face pretty much says it all-discomfort level 100. Never in my life did I think I would be posting a bathing suit selfie…but I'm kinda on a mission to help normalize bodies that don't look like your typical "Instagram' body." She continues to say that during a recent pool outing with her kids, she chose to ditch the cover-up and get right in there with her kids.
These women urge their followers to embrace their bodies and all they have done for them and their children. Many of them exercise, eat normally, work, play with their kids, and generally have full and busy lives. For example, @bonniewyrick posts a pic of herself in a crop top and jeans, with the caption "Even though my body may be softer and curvier than it once was, never have I felt so comfortable in my own skin. This body created, protected, and fed my babe and I think that's reason enough to love it."
Make the most of your #mombod
So, what is a "mombod"? As a personal stylist who works with moms in San Francisco, I can tell you that moms have some common body worries. They almost always have an aversion to highlighting their stomach area and their breasts. Many moms I work with have rigid rules in place for how they think they can dress (no deep v-necks, no tucking of shirts, no clingy fabrics, etc.). As a body positive stylist, I urge moms to drop their "rules" and wear things they love. I try to help them celebrate these parts of their body and dress them beautifully and with intention rather than hide those perceived flaws. To share this message, I've come up with seven tips to highlight (read: not hide!) your #mombod.
Fabric matters
When wearing an unstructured top (like a sweater or pullover), choose fabric with a fluid drape. Drape is the way in which a garment hangs. To highlight your curves without clinging to them, choose medium weight cotton blends.
Wear v-necks
Even if you don't like showing off your bust, choose a small v in the neck. This draws the eyes up.
Choose tops with structure
Button downs are a great choice because the line of buttons creates a long line on your torso. Dressing well is just all about shapes!
Add a layer
This is perfect for us San Franciscans because you literally always need a jacket. For the most figure-flattering bang for your buck, choose a jacket or vest with darting starting under the bust and running to the side of your waist. Again, this creates a "frame" for the body and a line down the middle of your torso. Bonus points for a trench coat with a tie around the waist.
High waists and stretch are your friends
Wear high waisted jeans and leggings with just a bit of stretch. Denim is generally a thick and powerful fabric. When you wear high waisted jeans with approximately 1–2% stretch (spandex, lycra), your jeans are comfortably cinching your waist like a modern day corset.
(Half) Tuck it in, girl
That's right. I know you do not want to highlight your waist. But if you are wearing a flowy shirt without structure it will make you look bigger than you are if you don't tuck it in. For a lovely casual look, pair your high waisted jeans with a pullover in a bright color. To half tuck, quickly take a section of your shirt and tuck it in your jeans. It doesn't need to be too perfect. Just a tiny tuck says to the world, "Hey, I have a waist under here!"
Accessories are everything
If you want to draw attention up from your stomach, wear a great pair of statement earrings. Wear a long necklace or layer a bunch of necklaces to create that line down the middle of your torso.
Personal style is not about rules
While these tips are great for creating an hourglass shape on someone who is self-conscious about her belly, they are just that—tips. Personal style is not about rules. It is about making you look good for you, which can, in turn, make you feel good.
And if you are a mom struggling with her body, I urge you to look in the mirror and smile. Remember this: no amount of dieting or exercise is going to take away the craziness of motherhood. You are not really searching for the ideal body, you are searching for a feeling of control and peace. So please repeat after me, "My body is freaking amazing and I don't need to change a thing." Now go put on something that makes you feel pretty!