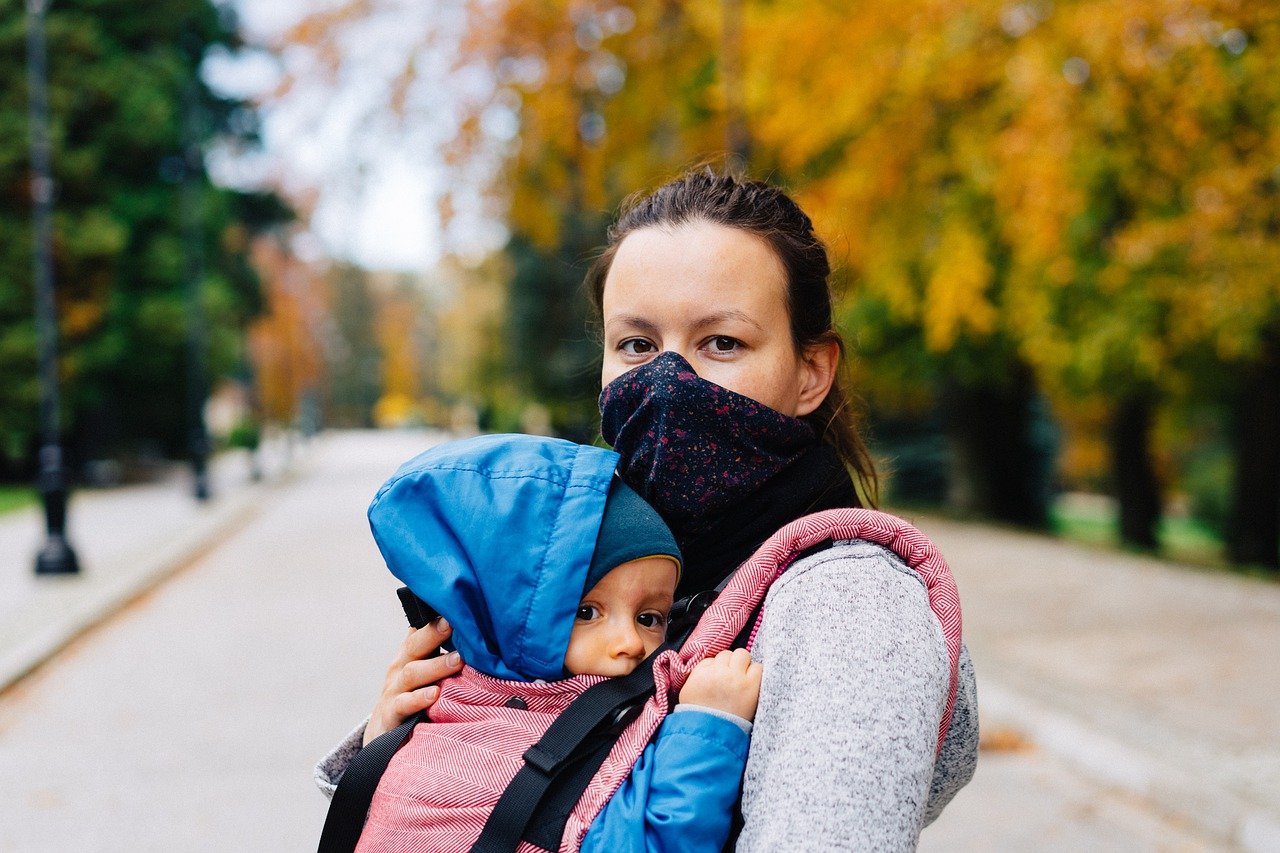 Editor's Note: We sat down with our favorite pediatrician, Dr. Julia Getzelman from Getzwell Pediatrics, and asked (pestered) her with all of our latest questions on COVID-19, vaccines, in-person schooling, and more. See what she says below! 
---
Has MRNA vaccine technology been studied with regards to children? Is it safe?
The mRNA technology has been in existence for several decades but had not made its way into vaccine manufacturing until the beginning of the COVID-19 pandemic. The mRNA vaccines produced by Pfizer and Moderna are now being studied in children. It looks like Johnson & Johnson's vaccine use has been suspended as of 4/13/21 and Moderna hasn't received approval yet for children under 16 years.
Pfizer's version has been approved for teens 16 and older and is now seeking FDA approval for use in kids 12-15 years, which will likely be granted by August 2021, just in time for the new school year. Pfizer has stated that its "Phase 3 clinical trials showed its vaccine was safe and 100 percent effective in 12- to 15-year-olds," though the findings have not yet been peer-reviewed. Trials have already begun for children under 12 years of age and we may see approval for kids aged 5-12 by the late fall of 2021. Furthermore, we could see vaccines approved for children as young as 2 years old by January 2022.
Are vaccine side effects likely to be as strong for kids?
Not all adults experience systemic side effects (e.g. fever, muscle aches, fatigue) or local reactions (e.g. soreness and swelling at the injection site), and not all children will, either. Keep in mind, as with any immunization, these post-vaccine symptoms are time-limited and if a child is miserable, a half dose of ibuprofen or Tylenol may be used. I don't recommend pre-treating with either, however. Wait and see how your child does with vaccination because more often than not they won't need fever/pain medicine. And, a whole foods diet with lots of phytonutrients from vegetables and fruit go a long way to keep immune systems healthy and resilient and able to respond well to the immune stimulus of vaccination. Keeping sugar to a minimum, making sure kids are sleeping, and providing good nutrition will go a long way to ensure healthy immunity.
We heard about oral vaccines being developed – what's your take on them?
I am not aware of oral vaccines in development. However, there are phase 1 clinical trials of nasal spray formulations which have begun. Since COVID-19 needs to enter through the nose, it makes sense that a vaccine that strengthens the first line of defense in the mucosa of the nasal passages could be useful in preventing infection and decreasing disease spread. And, if the nasal version proves to stimulate systemic immunity AND local nasal immunity, this would potentially offer even better protection than the current intramuscular vaccines with the added benefit of not having to be poked!
Would you recommend that breastfeeding mothers get the vaccines?
Breastfeeding mothers who wish to be vaccinated should be. A nursing child would not experience side effects from their mother's vaccination. This way, moms protect themselves and everyone they come into contact with (adding to the potential for herd immunity in our communities).
It appears breast milk from mothers who have been vaccinated contains antibodies against COVID-19. While there isn't definitive data, these antibodies may help protect yet unvaccinated babies and young children from COVID-19 infection (until vaccines are approved for young children and infants).
Grandparents are fully vaccinated. Could they have unfettered access to their grandchildren?
The CDC has now said this: "Fully vaccinated people (>2 weeks post the second vaccine) can visit with unvaccinated people from a single household who are at low risk for severe COVID-19 disease indoors without wearing masks or physical distancing."
Families may need to be more cautious, however, in areas where community spread is high (example: the state of Michigan where COVID-19 is spiking again).
How do we know if our children are at higher risk for severe illness as a result of COVID-19?
We don't know with certainty which generally healthy children will have severe illness from COVID-19 infection, as our experience has been that the great majority of these kids do not become seriously ill. Of the children who have developed severe illness from SARS-CoV-2, most have had underlying medical conditions. This comes from the CDC: "Current evidence suggests that children with medical complexity, with genetic, neurologic, metabolic conditions, or with congenital heart disease might be at increased risk for severe illness from COVID-19. Similar to adults, children with obesity, diabetes, asthma or chronic lung disease, sickle cell disease, or immunosuppression might also be at increased risk for severe illness from COVID-19."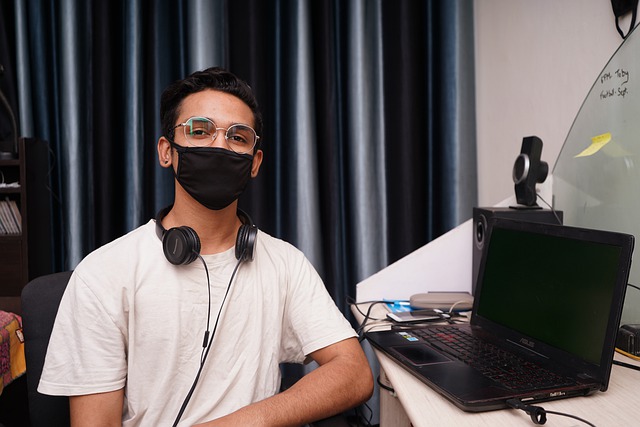 Are there any considerations we should take before deciding to continue with remote learning vs. going back to in-person schooling?
There are many authorities, including UCSF's infectious disease doctor Monica Gandhi, MD, who support children returning to school in person, particularly now that vaccines have been made available to all adults involved in the teaching and care of our students. Children have suffered greatly during this pandemic and for many of them remote learning has been challenging at best and a disaster at worst (both academically and emotionally).
With our current understanding of the mitigation procedures necessary to prevent the spread of COVID (proper masking, distancing, ventilation, and handwashing) combined with adults being vaccinated (necessary for ending this pandemic), most schools can and should safely open and offer in-person education to our children.
Of course, families who prefer (for whatever reasons) to have their children continue with remote learning should be able to choose to do so.
---
"Some parents and teachers felt strongly about keeping schools closed because everyone's personal level of risk acceptance is different. However, as millions of Americans receive vaccines and community spread slows, we will be able to open schools while mass vaccination is under way. Overcaution and overcautious messaging kept our schools closed earlier in the pandemic, but experts and public officials need not emphasize caution when touting the incredible efficacy of the new vaccines and their ability to return life to normal. Telling people that their lives won't change after vaccination is tantamount to telling schools to remain closed."
– UCSF's infectious disease doctor Monica Gandhi, MD (Cr. Altlantic)
---
Does the new 3-ft rule in schools work to prevent any virus spread?
With children remaining masked, along with the other precautions that will be in place in schools, whether it's 3 feet or 6 feet likely doesn't make a lot of difference. Even 6 feet was rather arbitrary, frankly, and based on very old data. There have been several studies supporting the safety of 3 feet in schools, which is why the CDC adopted this guideline.
As restrictions ease, parents might find it harder and to keep their teens abiding by social distancing and mask-wearing guidelines. What advice do you have for teen parents?
16 year olds and above are able to get the vaccine now, and the Pfizer vaccine is likely to be approved very soon for 12-15 year olds. Make sure the adults in your household get vaccinated ASAP, do your best to impress upon your teens the importance of taking precautions, and as soon as vaccines are approved have teens immunized.
We know how important keeping the lines of communication open with our teens is – I encourage open discussions related to COVID-19 protection as well other high-risk behaviors such as smoking, alcohol/drug use, sex, etc., as we know this effort pays off in the long run.
Any other advice to parents?
I think most parents will want their children to be vaccinated in an effort to keep everyone safe and return our world to normalcy. We won't get to herd immunity without kids getting immunized. Kids represent 23% of the population!
Remember, you don't have to be a perfect parent, just a good enough one!