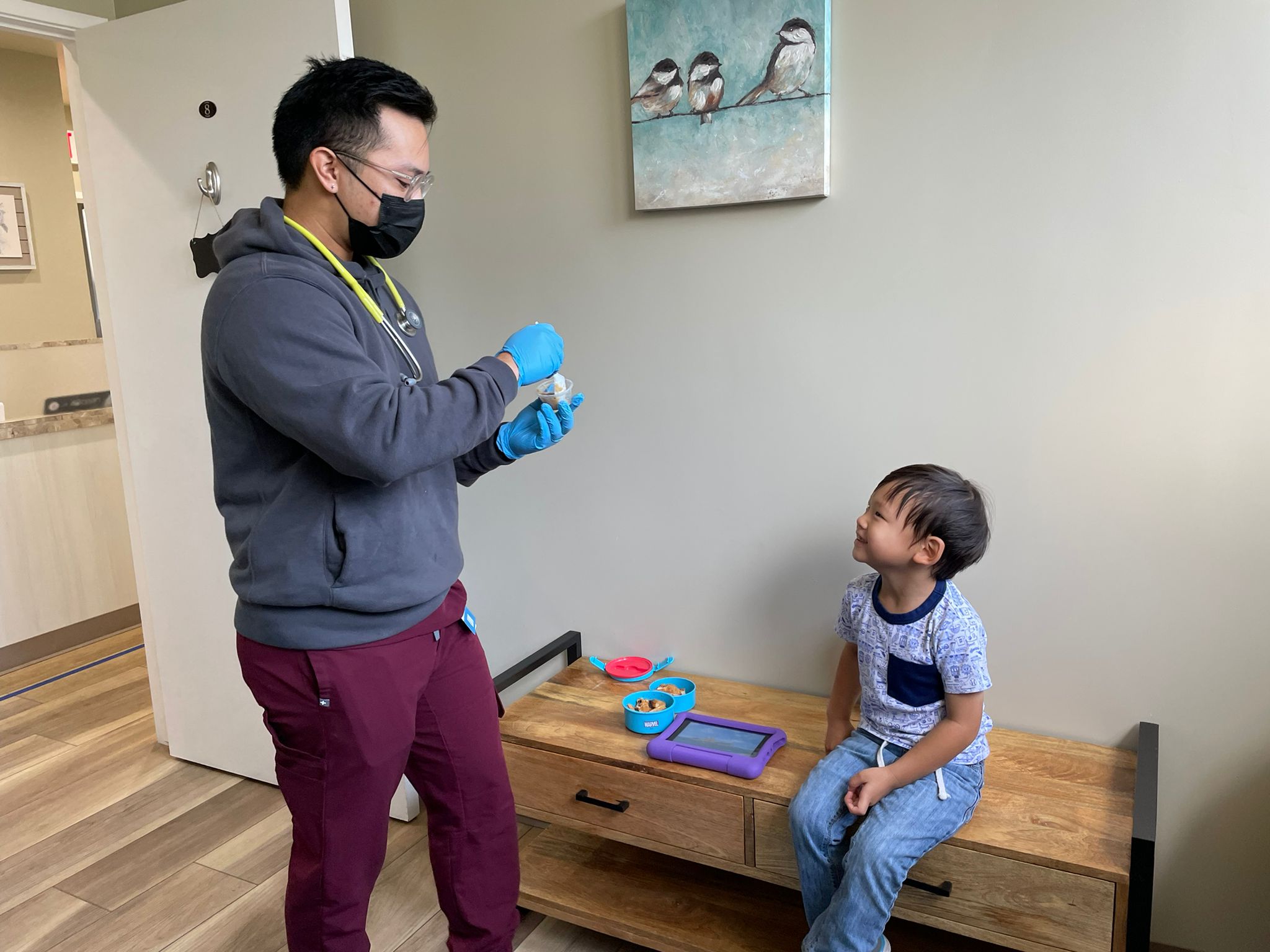 It's been a long journey, filled with detours (plus anxiety, heart palpitations, tears, sorrow, frustration, etc.), but finally, finally, we're on track. I suppose "on track" is incorrect; if anything, what we've learned is the importance of personalized care.
I'm sure many (if not most) parents feel like their child is an outlier. Don't get me wrong, outliers are great! Until the category is not so great. In a sense, my son is an outlier of outliers of sorts and that has made our OIT and SLIT journey unique in many ways.
Not long ago, I spoke of SLIT and how it's been a game-changer for our LO on our journey. I am proud to say that – it works! Our LO is finally, finally, continuing his OIT updosing. In most cases, children undergoing OIT gain a "bite-sized protection" within about 6-months of starting the therapy; however, when it comes to food allergies, one size certainly does not fit all. While we knew our LO was sensitive, we didn't know how sensitive he was. I'll save you the specifics, but the point is this: the personalized care that my LO has received at Columbia has been simply outstanding. From modified OIT dosages to shifting to SLIT and advice on managing different triggers, Dr. Jain has really taken the time to keep us progressing, even it's only baby steps at times. His calm demeanor, a steady hand, and straightforward answers have made us feel confident, each step of the way. We also feel assured that we can always reach Judi, Columbia Allergy's head nurse at any time with any questions or to report any questionable symptoms.
Not All OIT Treatments are Created Equal
As an Allergy Mom, I spend a fair amount of time in various allergy-specific forums, learning from the experiences of others and researching various treatments. OIT is by and large the gold standard of treatment at this point, but even amongst OIT, there remain vast differences. When we mention "personalized care" the first thing that comes to mind is intention; however, beyond intention must first reside capability. You can intend to treat a specific case as bespoke as you want, but it doesn't matter if you do not have the means of customizing the treatment.
What amazes me about my LO's treatment is the technology behind it. For my LO, half a hundredth of a milligram makes is often the difference between triggering a reaction and building tolerance. We seek solace in any progress, no matter how minuscule it may seem, because in our case, truly any progress is good progress.
---
The information on this website is not intended or implied to be a substitute for professional medical advice, diagnosis, or treatment. All content, including text, graphics, images, and information, contained on or available through this website is for general information purposes only. Always seek the advice of your physician or other qualified health care provider with any questions you may have regarding a medical condition or treatment and before undertaking a new health care regimen. Never disregard professional medical advice or delay in seeking it because of something you have read on this website.