Click here to access other Hella MomVersations™ episodes.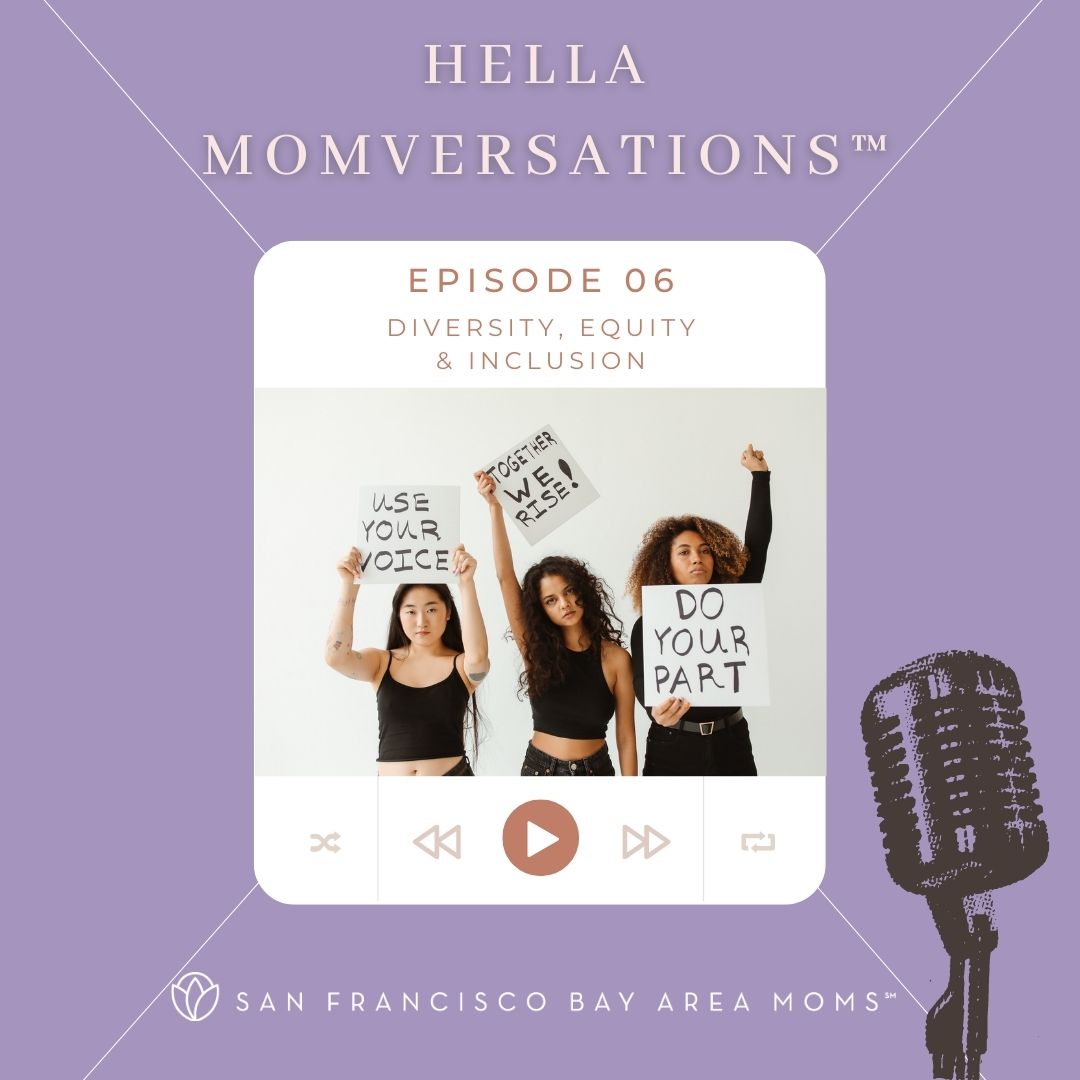 Welcome to Hella Moversations, Keeping it Real with San Francisco Bay Area Moms, SFBAM! My name is Olga Rosales Salinas and I am your host. My co-host for this episode was Sysamone Phaphone, CEO and founder of wellness brand, Khuenphu (Kun-Pooh).

This show focused on all things Diversity, Equity and Inclusion (DEI). As a mom and bay area listener, maybe you've heard this term before but you're not quite sure what it means, or how it applies to mom-life. Our goal was to explain the nuance of DEI-work at home and in the workplace.
Our guest, Amanda Lutton, a professional community builder, and champion for Inclusion & Diversity from Roku. Here is a list of recommendations, resources and reading materials that Amanda shared with our audience during this episode:
Seasons St. In Communities, Let's Talk About Race
Our Class is a Family, Shannon Olsen
Love Makes a Family, Sophie Beer
Little People Big Dreams, *Series of Books
Comment below and share your experience with DEI work.

Podcast: Play in new window | Download