Click here to access other Hella MomVersations™ episodes.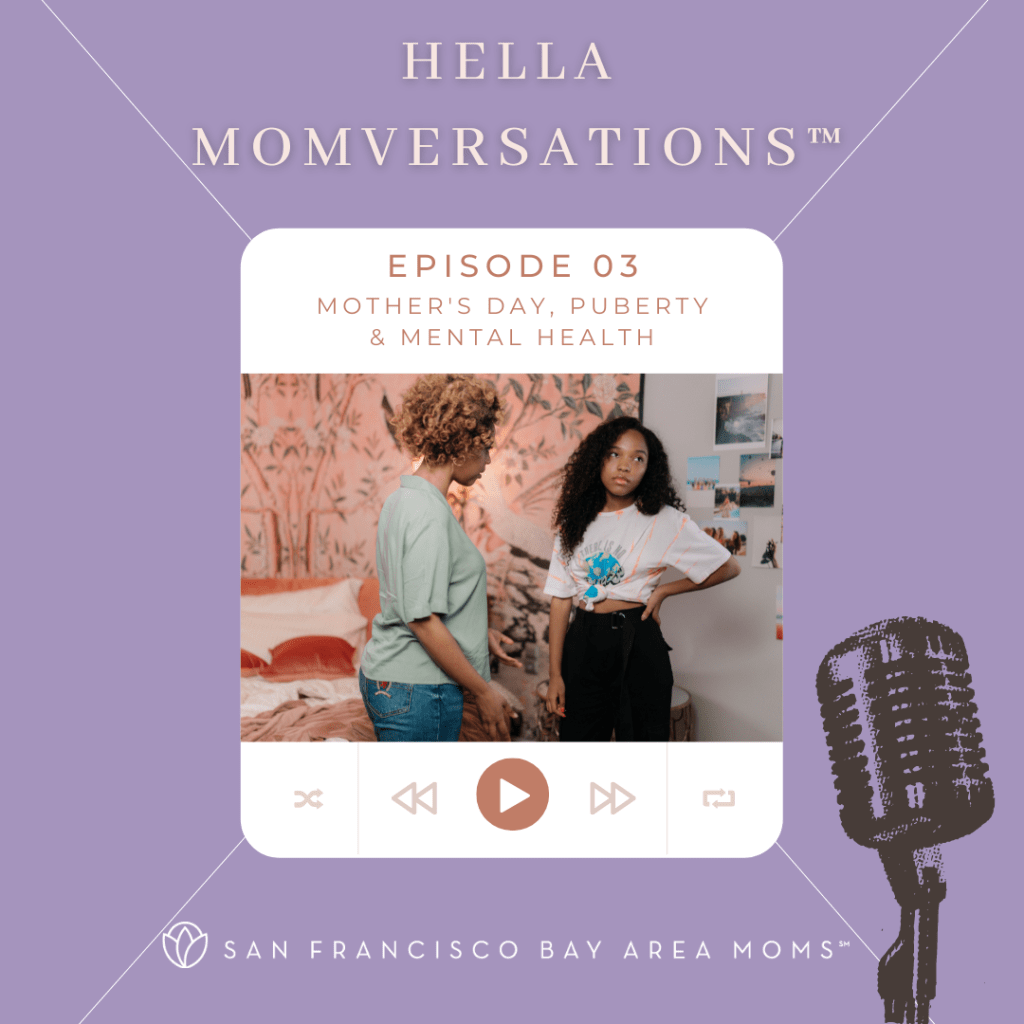 Welcome to Hella MomVersations, Keeping it Real With San Francisco Bay Area Moms. Local moms contribute to this community for local moms, and this podcast, Hella MomVersations. Managing Editor, Olga Rosales Salinas, hosts this show, and contributing writers from the community co-host. As a member of the well-known, nationwide City Mom Collective, we are a top-rated online parenting publication, and community focused on sharing information, ideas, and personal stories to support, inspire and connect San Francisco Bay Area families.
In this episode, we´ll delve into the challenges and joys of motherhood, and how mothers can support their children's mental health during the often-turbulent puberty years. Also, we talk about how to build skill sets for managing all health, mental health, physical health, and emotional health. So what skill sets are both of you kind of seeing in your work that is required for kids, mothers, and families as a whole to not just discuss, but to practice? We´ll discuss strategies for coping with these challenges and ways in which parents can support their kids during this time. We can offer valuable insights and support for mothers, adolescents, and anyone else interested in these topics.
Host: Managing Editor, Olga Rosales Salinas, hosts this show, and contributing writers from the community co-host.
Co-host: Michelle Corley Wing is a world-leading Kids Yoga expert, best-selling author, trainer of IYK® teachers, and business coach. Her work has been featured in Yoga Journal, Today.com, and Parenting Magazine. She's the founder of It's Yoga Kids®, the online training program which has helped over 2 million children feel healthier and happier. Learn the success skills from cradle to college that make wishes come true. 
Co-host: contributing writer, and former managing editor of SFM. Tracy Campbell. Tracy is an Authorized Facilitator and Certified Instructor with Darkness to Light, a child sexual abuse prevention organization. She has worked in the arts, in education, and most recently as a Public Educator for a child abuse prevention non-profit. 
Guest: Joey Fortman, Joey was one of the Top 5 morning shows in San Francisco on 96.5 KOIT. Joey joined the SHE cession because she didn't have the flexibility to care for kids in crisis. After leaving radio for the first time in 2008 Joey built Real Mom Media and Reality Moms. Real Mom Media is an influencer Marketing Agency and a "Reformed-Mommy-Blogger." Joey has worked on campaigns all over the world. Joey has also been a parenting and lifestyle contributor as a travel, tech, and toy expert on many national and local traditional media outlets.
Trigger warning: this episode contains subjects of self-harm and sexual assault.
Comment below and share your opinion with us.

Podcast: Play in new window | Download