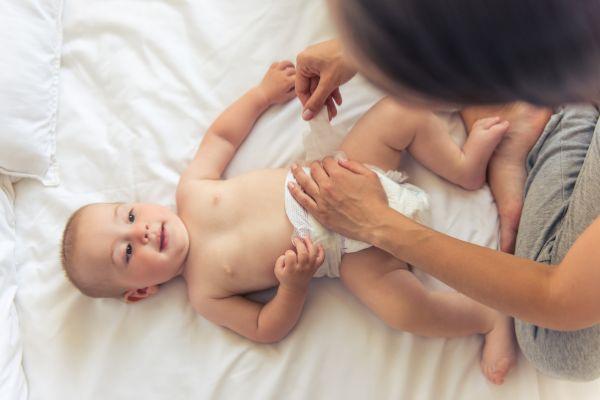 Melt away the stress of setting up your changing station. Parents everywhere should know that a changing station doesn't need a specific setting. You could even have a changing room in a closet if that's the space you have. However, before dedicating rooms in your house to diaper changing stations, you must do a few things. Here's a look at the best ways to prepare a diaper changing station.
Plan Your Main Changing Station
The first step is to find the best room for your main diaper changing station. Consider how many stories your home has and the rooms on each floor. The changing area can be practically any room, even a closet. Just make sure you have the tools to reconstruct the room if necessary.
While planning where you'll put your diaper station, focus on the layout of the room—if you already have space in a certain area, put the diaper changing station there. Set up the changing table or dresser and place the changing tray on top.
What Rooms Should You Change Your Baby In?
Now that you've created your main changing station, think about each additional room in your home. Each space serves a purpose, but you can expand a room's intent with a sub-changing area. Don't use the kitchen because of safety and health concerns. You should also avoid using the bathroom because it's small, and there are still many safety concerns.
The best rooms to pick are the foyer, a spare bedroom, the living room, or the dining room. These areas are perfect for baby necessities. Use what space you have and place an extra table nearby so you don't need to consistently travel to the nursery for diaper changes.
Get the Essentials Ready
The next thing to do is buy your essentials for any extra changing stations. You don't need to buy anything extra if you have bits and pieces from the baby shower or holiday gifts, including birthdays. What you should have are some storage containers to organize everything.
Many stores sell baskets at good prices, and the baskets have enough room to store the necessities. Place a tag on each basket, organize the essentials into each container, and place them in order on the shelf. Additionally, have a basket ready with onesies to make quick changes simpler.
Keep Every Changing Area Tidy
When you have changing stations in spaces besides the nursery, tidying the space up after using it is essential. By tidying it up, you'll keep your changing table safe. All your changing stations should remain clean until you use them again.
Get your baby supplies and diapers out of the nursery and set them up in another room. You'll find that setting another room up for diaper changes is much easier than using the nursery every time. Set aside a space for the baby's diaper-changing needs to make changes more convenient.