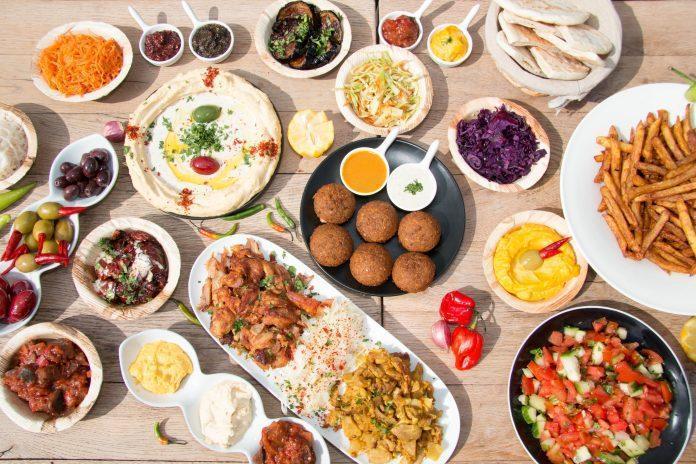 Recently my friend and fellow SFBAM contributor, Jeanne Hizon, penned a column about the ten days her family spent without a microwave. It reminded me that household appliances like microwaves serve two purposes: speed and convenience. While reading her article, I realized that my family hasn't had a microwave in eight years, which is worth noting. We still enjoy the luxury of quick and convenient meals from a different perspective. Here is a listicle of how not having a microwave affects mealtime in our home.
Life without a microwave.
We have one less appliance to clean. Cleaning a microwave is equivalent to cleaning an oven. Scraping dried, burnt, and processed food is not easy. It requires elbow grease, especially considering the unique smell that forms in a microwave.

Counter space is something that I consider high real estate. Fewer appliances equal more space to prep food. Also, walking into my kitchen with a wide-open countertop calms me – like in my soul.

Everything that is packaged as a ready-made meal also comes with stovetop instructions. The same food will cook in a saucepan with a little splash of water. The difference here is a matter of 10-20 minutes or less (adjusting for the time it takes to peel away plastic and go through your version of wishful recycling- because we all have one). 

Leftovers? Most food can be reheated in the oven at 170 degrees.  

Pre-packaged popcorn with microwave instructions does well in a large pot on the stovetop. I'll add that kernels sold for stovetop popping are a fraction of the cost, and you can regulate how much butter you want to add. 

We cook four times a week and reheat (stovetop or oven) meals the rest of the time. Note: I enjoy cooking and work at getting better at it with every meal. Even as someone who gets excited about trying out new recipes, the work of cooking is, well, work. 
Options
Fortunately, for people who hate cooking, there are services like Pocket Chef. They are a service for families who don't love to cook (and/or clean their kitchen after cooking) yet want home cooked meals. They come to your home and make meals, using food already in your fridge. If you don't love cooking – check them out. And if you do love cooking, like me, the service provides at least one week's worth of ready made sides and proteins. You can mix and match, add your own protein or take meals on the go. I highly recommend them. Note: They are more affordable than a meal delivery service. 

It's not impossible if it interests you.
My point is that living without a microwave is not impossible. One of the things that Hizon's article mentioned was that she survived the ten days by simply planning for meals to take longer. I agree, planning to cook takes time. However, even with a microwave, you have to decide. We still have to open packages, defrost, prepare vegetables, and clean up. Sans the microwave, we've skipped the cleaning of a large bulky appliance on the countertop. Without a microwave, I clean a saucepan instead. Not less cleaning – different cleaning. Not less or more time – just time spent differently.
Dishwashers are more work.
Two weeks ago, our dishwasher broke, and I have enjoyed skipping the loading, unloading, and the entire (including thinking about either) process. Every time a dish is dirty, I clean it, dry it, and put it away. A "dishwasher" tricks your brain into believing that this machine is doing the washing and the cleaning! You still have to rinse, scrape food off the plates, organize them into a Jenga puzzle, wait two hours, and then put everything away. Meanwhile, more dishes pile into the sink while the cycle runs. I'm sorry, but this is more work. However, there is something to be said about sterilizing dishes with heat. If you can handle running hot water while you wash dishes by hand, I believe that's equivalent. Personally, I'm done needing one and it's only been two weeks. Can we replace that space with something else? My husband has thoughts about the resale value of our home and appliances in kitchens, but for now, I'm not rushing out to buy a replacement. 
Don't get me wrong; I am not a minimalist! There are plenty of conveniences in our home life that others wouldn't bother with. We've just prioritized simplicity in the kitchen. Have you asked yourself if you can live without a microwave? How about the dishwasher?