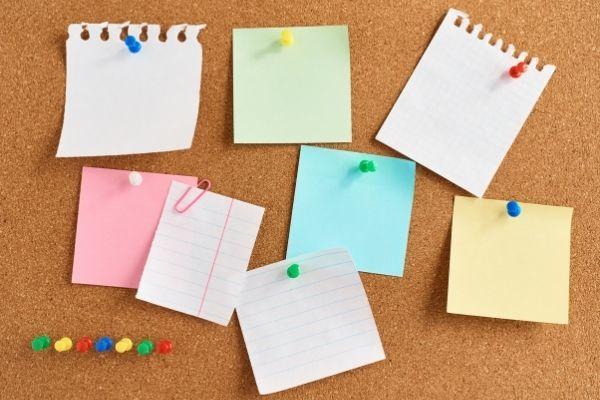 Corkboards are an excellent tool for busy moms wanting a creative way to organize and decorate. This material is lightweight, eco-friendly, and super versatile. There are so many cool things you can do with cork that will make your space stand out above the rest. Give these unique ways to use corkboards in your home a try if you're looking for some fresh ideas.
Create Spacious Cabinets
There's nothing worse than opening your cabinets during a hectic morning and watching everything fall to the ground. Get organized and create more spacious kitchen cabinets with corkboards! You can apply the material to the inside of your cabinet door and hang measuring cups, spatulas, and other utensils. This way, you can keep everything in a central location without stuffing things on top of each other.
Make a Wine Corkboard
Moms with a taste for wine can find imaginative ways to repurpose their favorite vinos. Gather your used bottle corks and assemble them into a DIY corkboard! This variation on traditional boards is a great way to show off your creative side. You can use it as a standard corkboard and hang important notices and photos or leave it bare for a rustic look.
Map Out Your Travels
Families who travel together stay together. Grab your corkboard and create a map to showcase all of your incredible adventures. Did you embark on a cross-country road trip and see every iconic American site? Maybe you took an overseas vacation to explore a new corner of the world? Grab some pins, string, and a corkboard to create a map and memorialize your journey.
Build a Cork Wall
Why stop at traditional boards when you could go all out? If you're looking for a big project, consider building an accent wall featuring cork. This unique way to use corkboards in your home is perfect for kids' rooms and play areas. You can hang photos, decorations, and create a safe space for crafts directly on the wall!
Display Collectible Pins
If you'd rather keep things small, try using a corkboard to showcase collectible pins, broaches, and other pieces of jewelry. Kids with collections can display FiGPiN collectibles safely and keep everything organized with this material. You can also incorporate it into your own jewelry collection, increasing your storage space and allowing you to see your inventory all at once.
Use these ideas to customize your home and flex your creative muscles. In no time, you'll have a personalized space that perfectly displays all of your precious items and memories.