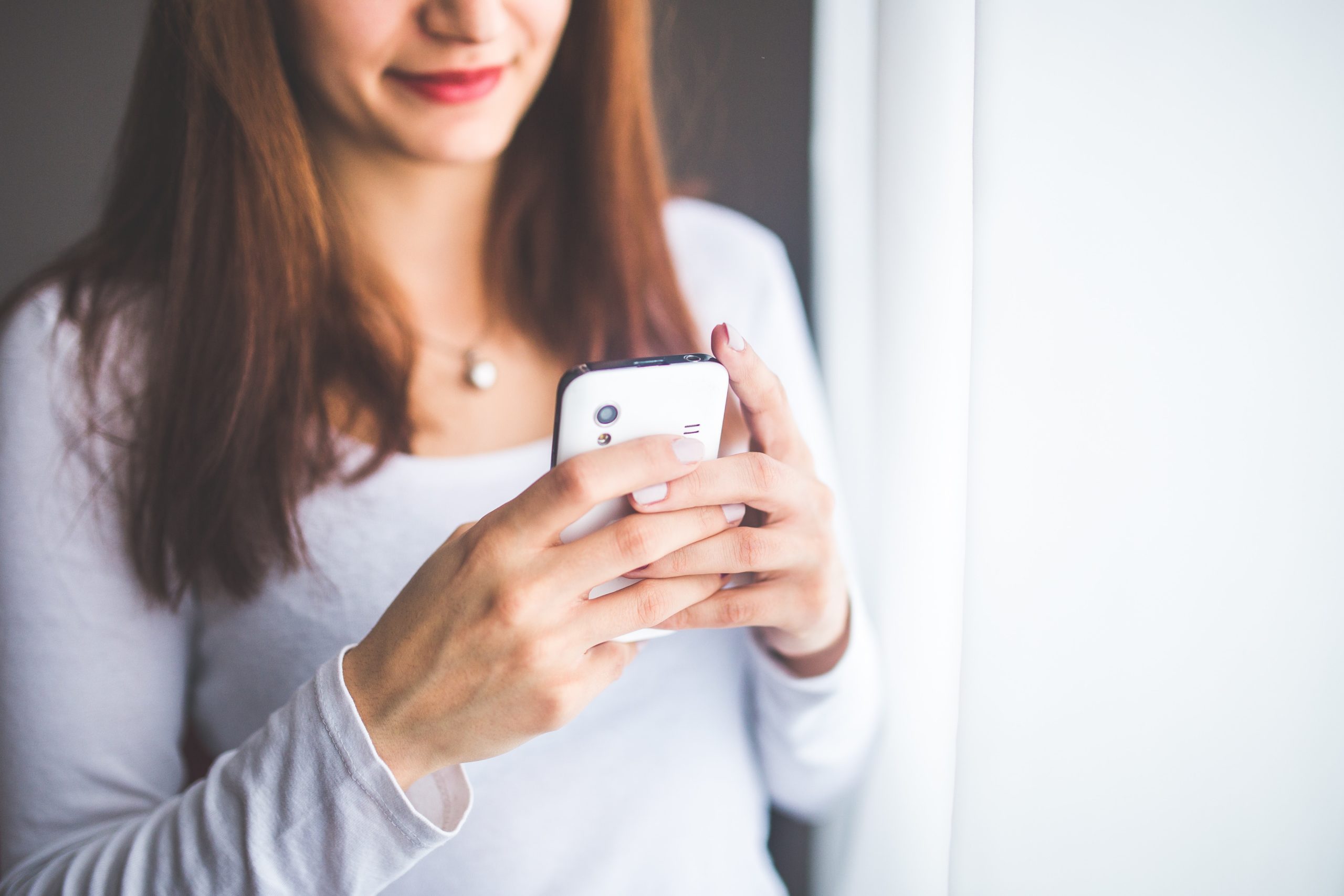 "My husband will handle it from here," wrote the mom I had been emailing with discussing our respective daughters' summer camp plans, "so no need to copy me anymore." There were three of us in the email chain–myself, a fellow mom, and her husband–and she was ready to leave the conversation. She also included her husband's cell phone number.
That's when it got simpler for her and more complicated for me. Because although we're two decades into the 21st century, and men are playing an increasing role in day-to-day childcare and managing the family schedule, I still feel like I might be doing something wrong when I casually text your husband.
This is not a problem I have in person; at the playground or child's birthday party, we're all just referees trying to keep our kids alive and away from that fourth cup of fruit punch. And texting guys I've been friends with for years obviously doesn't feel strange. But one-on-one online communication with casual male acquaintances seems like a minefield, even when it's as banal as arranging a carpool.
When it comes to motherhood in general, I often wonder, "Am I the only one who feels this way?" or, "Am I the only person this happens to?" I definitely wondered that about the awkwardness of dad-texting. But based on a random sampling of my mom friends, I'm not alone.
Emails and texts are so much more easily muddled by misunderstood tone, autocorrect disasters and the many possible "adult" interpretations of outwardly innocent emoji. And the act of reading a message privately and silently on your phone seems uncomfortably intimate when the guy on the other end is a married dad.
 It simply feels safer to include both parents on parenting communications. When that's not possible, a sample text from me to a dad reads something like, "Hello. I will come pick up my daughter from your residence at 5pm. Thank you. Regards."
It shouldn't be this way. It's more and more common for moms to be their family's primary earner, and even when that's not the case, it's no longer unusual for dads to enter realms that were traditionally "moms only," such as playdate scheduling, volunteering at school functions or driving to and from after-school activities. The mom who asked me to take her off the email chain is a doctor who is literally saving lives every day at work, and her husband was perfectly capable of choosing between the morning and afternoon sessions of soccer camp.  
The reality is that certain parenting norms are changing faster than social norms – at least the social norms of parents who aren't digital natives (if you remember what dial-up sounds like, you are not a digital native). As often as we're all tapping away on our phones, there are still a lot of rules to online communication that haven't been clearly defined, or that were established early on but no longer make sense.
 My kids will probably never experience this particular awkwardness; texting, after all, is like breathing for today's tweens and teens. And I hope by the time this generation of kids becomes parents, moms and dads will naturally be dividing up parenting responsibilities more equally. Until then, I will continue to wade through these murky waters and avoid potentially sexualized emoji.
 Just rest assured that if I'm texting your husband, I'm not enjoying it.