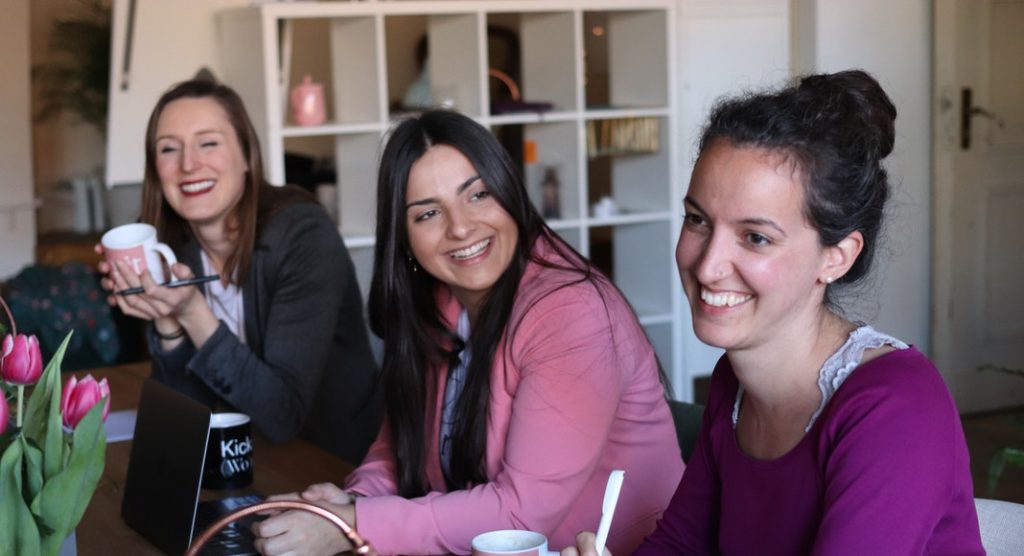 Last week was a new moon cycle. The energy says: "Time to take action."
I heard this message loud and clear.
This week I decided to take action.
I pitched and landed a new client for my travel design business.
I also tried new marketing strategies that are not yet paying off . . . and I'm learning a lot!
Yesterday I almost didn't show up to a networking event because my day job was keeping me extra busy. Then I reminded myself that it's action time, baby! So I left my family to fend for themselves and drove to Natural Resources.
#PurseToPurse is a gem of an idea
When I saw the invite for a #pursetopurse networking event last week I didn't expect much other than seeing some real people in real life. We all virtually hang out in a Facebook group and this was a chance to put a face to a name.
I am so grateful that I showed up. 
I am thankful for Natural Resources and Alice, who runs the place for creating a safe haven whether the baby is with you or not. And for inviting us in after hours. 
Twelve moms got in a room on a cold summer evening to chat about their businesses, kids, and life in general. Because one woman (our fairy Business Godmother, Patricia DeFonte) decided it's time.
We all sat in a circle and started from scratch. Like before COVID but with masks to keep everyone safe. We shared stories about our businesses because the point was to bring together moms who run the world (or parts of it) and are building out their passion in a multitude of ways. 
We were travelers, estate planners, nutritionists, school owners and photographers. We had our own master bakers, designers and florists. Each one of us brought something valuable to the table, each one contributed to supporting others with unexpected office space, delicious pies, cookies and advice on how to grow and flourish.
Our purses expanded with new connections, new ideas and potential clients. We came as strangers and left as a community of real people doing real things. 
Real humans are the best
We shared laughs as well as teary moments when discussing the life of moms doing everything and so much more. It was such a beautiful evening spent in the company of like-minded women who value their time, love their families, are passionate about what they're doing and what they're bringing to the world. 
And each one of us has magic inside that is waiting to be recognized and released to make our life sparkle in that special way. 
Pies made with love 
Our Godmother ensured that her little Cinderella's were nourished with more than just company and conversation. Esa, the owner of Butter Love bakeshop in outer Richmond, magically produced her signature pies and I got super lucky and scored a strawberry peach one! It is so deliciously decadent with huge chunks of fruits inside and buttery crust hugging them that I couldn't stop until it was no more. Well . . . the good thing is, I live nearby and now know it exists!!! We also brought home the cutest little cookies I've ever seen by City Gal Bakes. The dinosaurs were green, just like I like them. 
We will be back. When the moon turns new again and San Francisco sun is on us – we will gather up and continue the tradition of #PurseToPurse.
Week of action goes on
If the universe tells you it's time to take action, you can sit home and do nothing. But why? This week is not over yet (unlike the pie and cookies) and tomorrow I'm driving to Livermore to learn how to drive a Harley. 
Stay tuned for more.