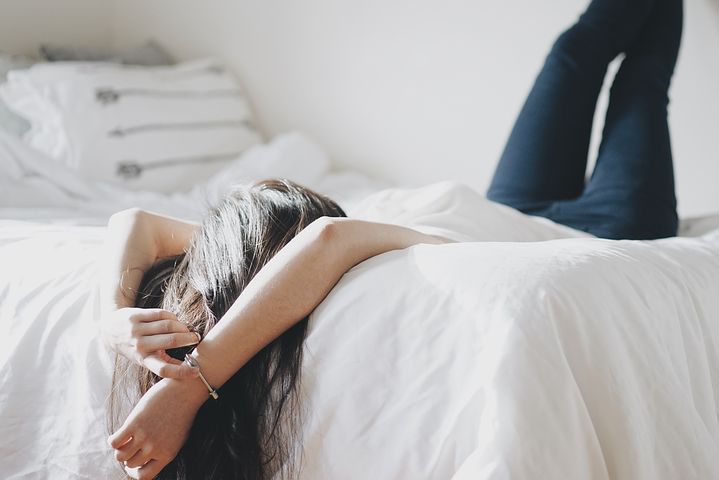 When outdoor activities aren't an option, we moms of little ones must find ever-more-creative ways to meet our kids' insatiable appetite for stimulation and prevent them from destroying the house room by room. At the same time, we're exhausted and just want to take a nap.
With that in mind, I present you with "The Tired Mom's Guide to Indoor Play."
Let's play pretend!
How to play: Your child is the doctor/veterinarian/hairstylist/mortician. You are the patient/wounded bird/hair salon customer/dead body. (I prefer the last one for the least amount of movement required.)
Let's have a surprise party!
How to play: Your child sets up an elaborate birthday party scene in a separate but nearby room. You check email and Facebook, perhaps steal some sips of wine or coffee (depending on whether or not it's before noon), and later show up to the party as the guest of honor.
Let's do reverse storytime!
How to play: Your child selects a favorite book (unlike usual, go for the really long one!) and "reads" to you by describing what's on each page. You snuggle up and listen.
Let's play the laundry game!
How to play: Your child has to find as many "matches" as possible in the giant pile of just-washed socks. For multiple children, make it a competition. Follow-up games include stacking underwear and sorting clothes by color and type. You supervise.
Let's jump on Mommy's bed!
How to play: Your child practices jumping from your bed onto a pile of pillows, earning points for the most creative moves. You judge from your reclining position on the other side of the bed.
Let's Facetime with your grandparents!
How to play: Set up a video chat with Nana and Pop-Pop. Let them entertain the kids, and vice versa. You disappear for a while because no one is paying attention to you anyway.
Editor's note: This post originally published on January 16, 2018, and was lightly edited prior to republishing.